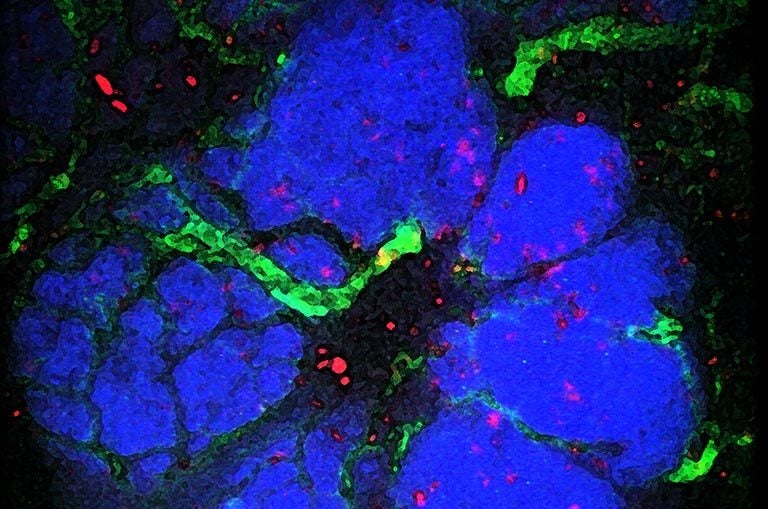 The CSHL Cancer Center is a basic research facility committed to exploring the fundamental biology of human cancer. With support from the National Cancer Institute (NCI) since 1987, our researchers have used a focused, multi-disciplinary approach to break new ground in basic tumor biology and develop innovative, advanced technologies. Research covers a broad range of cancer types, including breast, prostate, leukemia, glioma, pancreatic, sarcoma, lung, and melanoma.
Three Scientific Programs provide focus in Cancer Genetics and Genomics; Cellular Communication in Cancer; and Gene Regulation and Inheritance. In addition, ten Shared Resources offer essential access to technologies, services, and expertise that enhance productivity. With a strong collaborative environment and open communication, the CSHL Cancer Center is able to make breakthroughs in cancer biology that are translating into real progress in cancer diagnostics and treatment.
---

Cold Spring Harbor Laboratory is an NCI-designated Cancer Center. As a basic research institution, CSHL does not treat patients. Information about individual cancers is available at the NCI CancerNet. Questions about CSHL's cancer research program should be directed to our Communications Department.