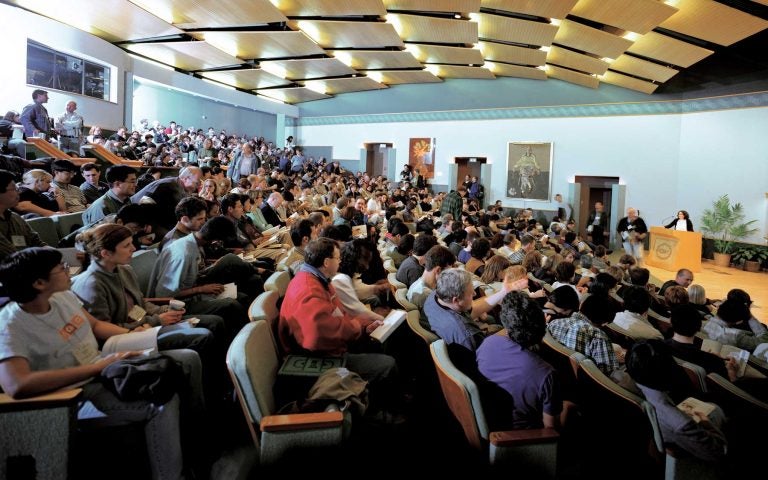 Thank you for your patience while we update our website to better serve you.
Visit the Meetings & Courses Program website
CSHL's reputation as one of the world's premier hubs of activity in biology and genetics is linked to its Meetings & Courses Program. With roots in the legendary annual Symposia in Quantitative Biology series, which began in 1933, the program organizes more than 60 meetings and courses annually, covering a wide range of topics in the biological sciences. Together, they bring some 9,000 scientists to the Long Island campus each year. Participants range from the most accomplished senior investigators to graduate students and postdocs. Programs are put together on the basis of openly submitted abstracts and include the discussion of unpublished work. A CSHL-styled meetings program that began in 2009 thrives in Suzhou, China.