Begun in 2002, CSHL's annual Women's Partnership for Science lectures and luncheons promote and support women pursuing careers in biomedical research with over $500,000 raised for women students, postdocs and professors. We are proud of our women Nobel laureates, Barbara McClintock in 1983 for her discovery of mobile genetic elements, and CSHL alumna Carol Greider in 2009 for co-discovering the role of telomeres and telomerase in chromosome protection.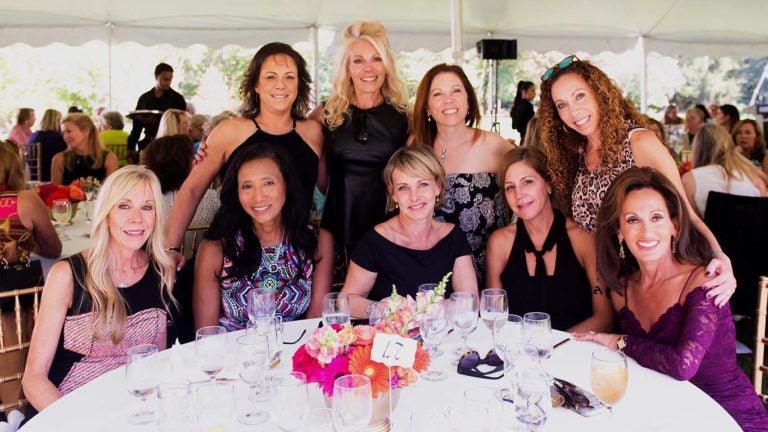 CSHL's Women's Partnership for Science
Saturday, September 28, 2019
Featuring Dr. Mikala Egeblad, Associate Professor at CSHL
We are pleased to acknowledge our 2019 co-chairs:
Elizabeth Ainslie, Barbara Amonson, Lori Bahnik, Pien & Hans Bosch, Michele Celestino, Susan Cohen, Daniel Gale, Kristina Perkins Davison, Carolyn Gero, Paula Gonthier, Hargraves Family, Nancy Israeli, Carissa Jordan, Ashley Jostrom, Ginny Knott, Mr. and Mrs. Gordon E. Lamb, Jefferson Family Charitable Foundation, Madeline Lombardi, Mickie Nagel, Jamie Nicholls, Valerie Ohrstrom, Eileen Otto, Lauryl Palatnick, Lonnie Shoff, Dr. Marilyn Simons, Kristen Olson Smith, Freddie Staller, Cynthia Stebbins, Ivana Stolnik, UBS Financial Services, Inc. Jericho, NY
For more information about fundraising events, please call Sarah Kitt at (516) 367-6808.