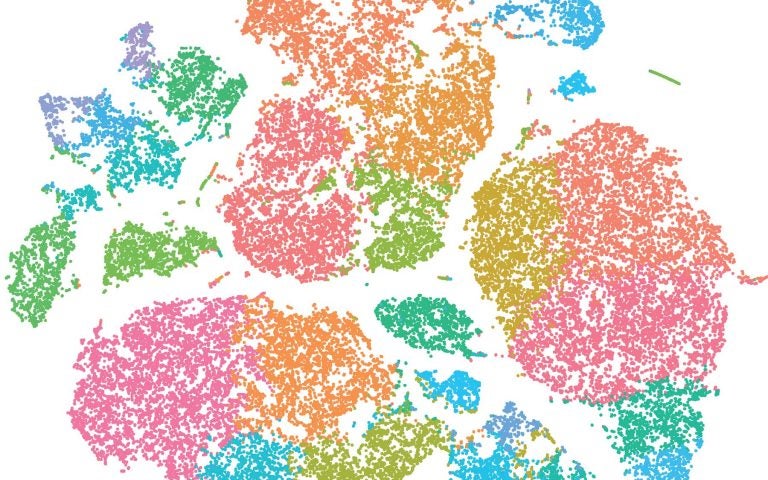 The Cancer Genetics Program is focused on revealing the structure and landscape of cancer genomes. Such information provides insight into how cancer develops, progresses, and responds to therapy. The Program includes a diverse collection of faculty who are developing new technology that is changing how researchers across the globe study cancer. The Program currently has three main focus areas: experimental technology, bioinformatics, and cancer progression.
Program Co-leaders

In the Cancer Genetics Program, research is driven by the desire to innovate, developing new strategies that will allow researchers to rapidly interrogate, analyze, or model cancer risk, tumor development and progression, or cancer therapies. This innovative spirit is bolstered by an interactive environment, with numerous partnerships both within the CSHL Cancer Center and with other collaborators around the world. Research in the Cancer Genetics Program has had a broad impact on the cancer community, providing tools and strategies that facilitate bench research while offering new technologies to better diagnose, monitor, and treat cancer in the clinic.
The Cancer Genetics Program continues to make discoveries that have an impact on our understanding of cancer and on the lives of patients. Members of this program are focused on both the genetics and epigenetics of cancer—studying changes in bulk tissue and, increasingly, in single cells. The Program is also expanding their preclinical and clinical research, taking advantage of the close partnership between CSHL and Northwell Health to explore the genomics of patient samples. In addition, this Program benefits from significant strengths in computational research that have a broad impact on research, from helping to identify driver mutations in cancer population to improving cancer diagnostics in the clinic.

Building publication list.