Summer Research Internship for Medical Students (SRIMS)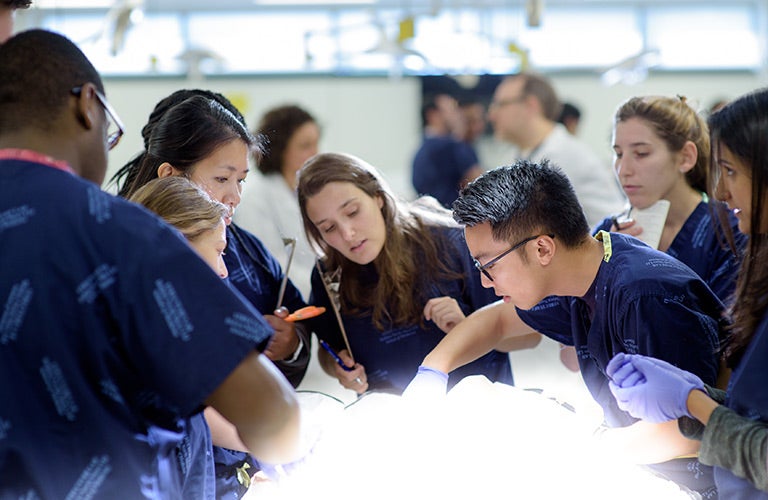 The Summer Research Internship for Medical Students (SRIMS) is an opportunity for medical students to experience the latest in basic and translational research. Incoming second year medical students from the Donald and Barbara Zucker School of Medicine at Hofstra/Northwell participate in cutting edge research at CSHL under the mentorship of exceptional scientists.
The Program is led by Director Priya Sridevi, Ph.D. (psridevi@cshl.edu), and Administrative Coordinator Joanie O'Connor (joconnor@cshl.edu).
SRIMS students participate in a summer research project, mentored by one of CSHL's outstanding research faculty. Students are able to take advantage of the Lab's state-of-the-art research facilities, including extensive resources for genomics, gene editing, and microscopy.
In addition to cutting edge research, SRIMS participants are offered a series of specially designed workshops, seminars and events, including:
Welcome lunch with CSHL President and CEO, Bruce Stillman.
Weekly discussions with the SRIMS Program Director Priya Sridevi, Ph.D. Topics include research work in progress, journal clubs, and more.
Hands-on programming workshops, which train students to use Python for data analysis and modeling. Two concurrent workshops are targeted toward novice and experienced programmers.
Lecture series with sessions focused on important topics in bioinformatics and computational neuroscience.
Training in Scientific Communication, including lectures on how to write an effective abstract and how to give a scientific talk.
Responsible Conduct of Research workshop, a mandatory two-part Responsible Conduct of Research series that covers ethical issues in biological research. Students are also instructed in laboratory safety.
The application process is organized by the Zucker School of Medicine at Hofstra/Northwell. First year students are encouraged to apply during the winter months. CSHL is not only a research facility, but also a summer program—in conjunction with the medical school—with a variety of activities.
The application process for the 2022 Summer Research Program is now open.
Please contact the Office of Student Affairs at Zucker School of Medicine at Hofstra/Northwell at medicine.students@hofstra.edu for more information about the application process.
Questions about the CSHL SRIMS program can be directed to Joanie O'Connor at joconnor@cshl.edu
Shyam Bhagat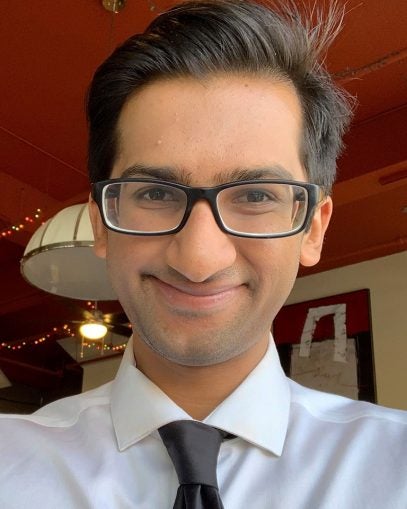 My name is Shyam Bhagat, I am a first-year medical student at the Donald and Barbara Zucker School of Medicine and I am excited to be conducting research with the Vakoc Lab this summer! One of my favorite aspects of medicine is being at the interface between basic science research and clinical application. I hope to specialize in Hematology/Oncology because the field will allow me to remain constantly involved in our understanding of cancer, my primary research interest. The Vakoc lab uses CRISPR screen to identify transcription factor targets that can be used for potential therapies. Transcription factor therapy may represent the future of our treatment of aggressive cancers such as pancreatic cancer, the opportunity to get involved in this research was what attracted me to join the Vakoc lab this summer. Outside medical school, I enjoy spending time outside running, exploring new cities, and trying new food.
---
Kyle Shutkind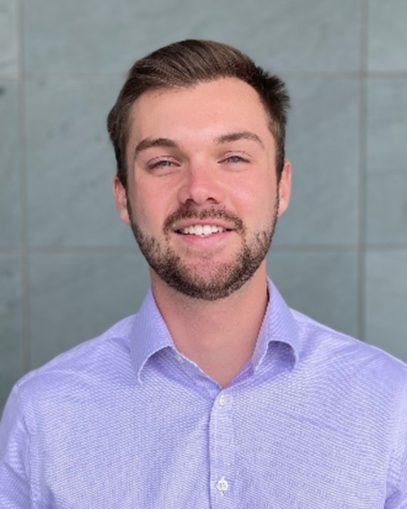 I am a first-year medical student from Long Island with a background in neuroscience research interested in the fields of neurosurgery and oncology. These two areas of medicine are particularly exciting to me as they are both rapidly evolving and have unlimited potential for advancements. To me, research is an outlet to explore my scientific curiosity and gain a greater understanding of human disease. My past research experiences were in clinical and developmental neuroscience within the Duke University Medical Center. I am looking forward to diving into molecular neuroscience research and having the opportunity to learn from world-class scientists at the Cold Spring Harbor Laboratory. I was drawn to the Borniger Lab at CSHL for its unique approach to studying interactions between the brain and periphery in the context of cancer. Exploring the bidirectional communication between the nervous system and cancer through modern molecular neuroscience techniques will extend our knowledge of cancer across body systems and ultimately improve outcomes for patients with cancer. Outside of medical school and research, I love to play basketball and golf. I also enjoy fishing the south shore of Long Island during the summer.
---
Carol Wang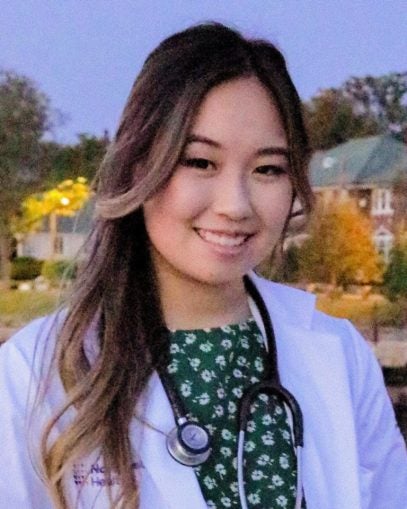 I am a first-year medical student who is interested in the field of oncology. I was first exposed to research in high school, where I enjoyed applying basic science concepts and critical thinking to solve real-life problems. Now, in medical school, I am fascinated by the mechanisms of cancer development and how scientists apply their understanding of these pathways to develop cancer therapies. I am most excited about the advancements in targeted chemotherapeutics that have the immense potential to improve a patient's prognosis while reducing the harmful effects of treatment. In college, I was involved in reproductive health policy and advocacy initiatives to help empower women. These experiences have pushed me towards a career where I can advocate for female patients and help them navigate through the difficult and emotional journey caused by a cancer diagnosis. My interests in oncology and reproductive health led me to the Dos Santos Lab, where I will be researching how alterations in pregnancy may affect breast cancer risk and development. Through innovative work with organoid cultures, I hope to elucidate mechanisms that exacerbate breast cancer tumorigenesis and identify prognostic biomarkers and therapeutic interventions against breast cancer. In my free time, I enjoy snowboarding, ballroom dancing, and traveling to new places.
Elizabeth Beals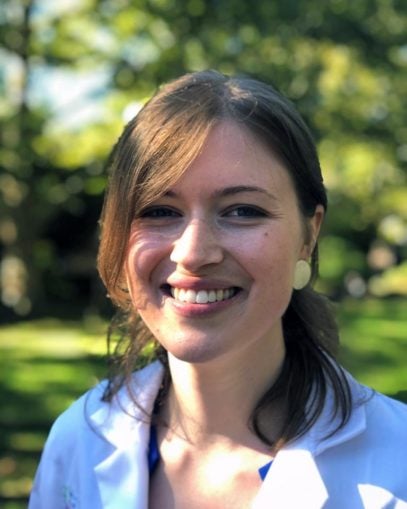 As someone who is always curious and enthusiastic about the future, I am looking forward to working at the Cold Spring Harbor Laboratory this summer. I have always been interested in research because I like to investigate the "why and how" questions that have not been answered yet. I previously worked on human nutrition studies at the University of California, Davis during my Undergraduate and Master's degrees. I am interested in how we interact with our environment, including how our cells, tissues, and immune system respond to the nutrients, toxins, and microbiota that we are exposed to. The research in Dr. Beyaz's lab fits well within my scope of interests, and from what I understand so far the progression of the work makes logical sense to me. I will be starting my second year of medical school this Fall 2019 and I am interested in maternal-fetal medicine and hematology/oncology, but there is still a lot to experience before I decide! I like hiking and exercising, going out for coffee, traveling, watching movies, and preparing super healthy food.
---
Alan Gao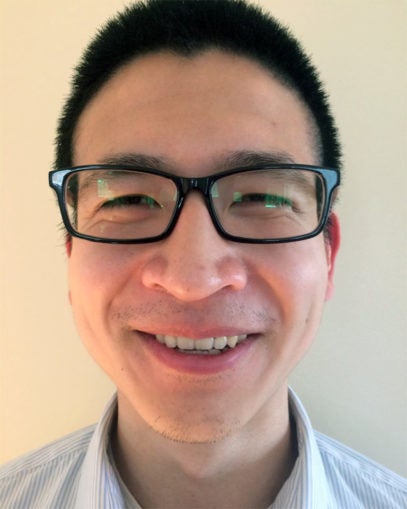 Hello! I'm a first-year medical student at Hofstra University and will be working in the Zador lab this summer as part of the SRIMS program. I grew up in New Jersey and had my first exposure to research through a program at my high school. As part of this program, I learnt about the process of scientific inquiry, and even had the opportunity to work in a lab investigating DNA replication in yeast for a summer. Motivated by this initial experience, I joined a lab during my first year of college where I took on a project to study DNA replication and repair in Xenopus egg extracts. These experiences showed me how exciting research can be, and as a medical student I am interested in research as a way of furthering the understanding of the biology underlying human disease. Reading about the ongoing research at CSHL, I was attracted to the Zador lab and its use of barcode sequencing to study how different parts of the brain are connected to each other. I haven't yet decided on the medical specialty I will pursue in the future, but I am interested in neurology and oncology and the growing knowledge and treatment options in these fields. Outside of school, I enjoy running, swimming, and (mostly watching) basketball. If I had once sentence to describe myself it would be that I enjoy learning and developing interests in a variety of subjects!
---
Emily Krasnow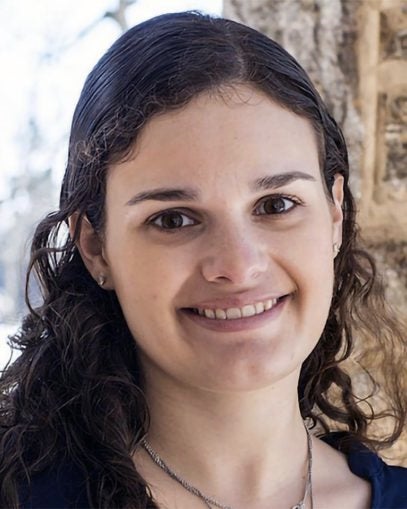 I am a second-year medical student with a background in neuroscience research and an interest in pediatrics who enjoys drawing, painting, and dancing.
I was introduced to basic research early on in my Undergraduate education and was drawn to creative problem solving and hands-on aspects of designing and conducting experiments. Having always been interested in neuroscience, I began working in a lab studying neurodegenerative disease in college, and spent a year in a neurobiology lab in Belgium as a Fulbright researcher before beginning medical school. As a rising second-year medical student looking into summer research opportunities, I discovered the Van Aelst Lab at CSHL, which studies molecular mechanisms of neuronal network development. This research lies at the intersection of my interest in neuroscience and my intent to become a pediatrician and seemed like a perfect fit for a summer project.
---
Dina Moumin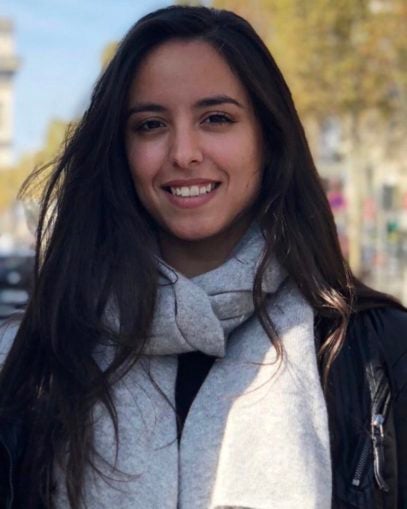 I am a first-year medical student at the Zucker School of Medicine at Hofstra/Northwell. I would describe myself as a detail-oriented learner with a passion for empowering others. My clinical and research interests lie in the field of oncology. What strikes me most about the specialty is the importance of both scientific discovery and profound compassion in reducing a patient's suffering. I am particularly interested in gynecologic oncology, as it is the natural union of my passions for oncology and women's health. This led me to the Beyaz lab, where I will take part in a translational project investigating the causal mechanisms through which obesity affects endometrial cancer risk. In my free time, I like to explore new restaurants, watch TED talks, and enjoy the outdoors.
---
Andrew Seidner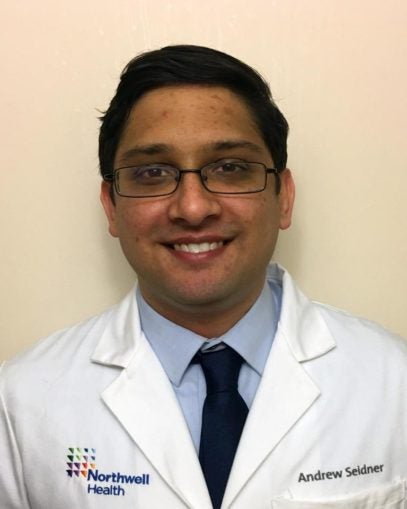 I am a very driven first-year medical student, dedicated to gaining an understanding of disease processes at the cellular and molecular levels, so that I may better serve my future patients. I am mainly interested in cancer research. Despite numerous advancement in treatments, cancer is the second leading cause of death in the U.S. and a major cause of death worldwide. It is a disease that causes tremendous suffering for patients as well as their friends and families. Fortunately, as our understanding of the molecular biology of cancer has improved, many types of cancers that previously had a very poor prognosis can now either be effectively eradicated or held at bay with targeted treatment. I am interested in contributing towards furthering our understanding of cancer because such knowledge has an enormous potential to save many lives and alleviate suffering. I am most interested in specializing in hematology and oncology, although since I am only in my first year of medical school, I am maintaining an open mind to the possibility of pursuing other specialties. Neurology and surgery are my other main areas of interest. Research is central to the advancement of medicine. In the laboratory, discoveries are made that enhance our understanding of how the human body functions in both health and disease. It is with this enhanced understanding that the development of improved and novel therapeutic strategies to combat disease is made possible. I chose to work in Dr. Lingbo Zhang's laboratory because I am very interested in the development of targeted therapies for hematopoietic malignancies. My hobbies include hiking, running, playing Scrabble, and learning new languages.