Summer Research Internship for Medical Students (SRIMS)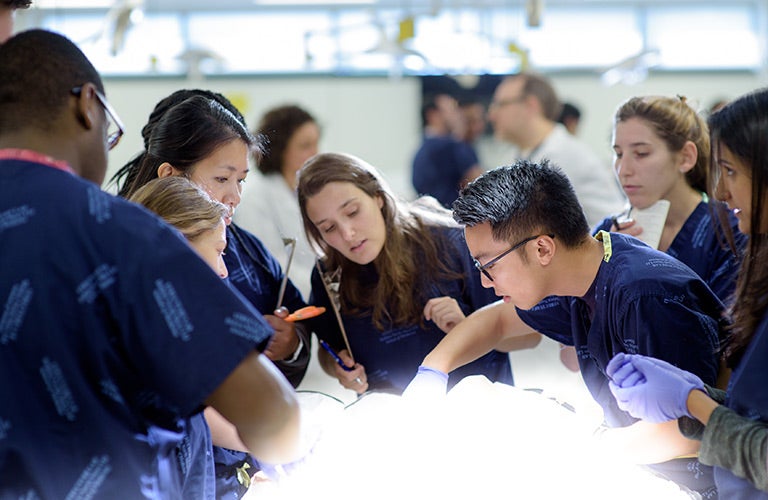 The Summer Research Internship for Medical Students (SRIMS) is an opportunity for medical students to experience the latest in basic and translational research. Incoming second year medical students from the Donald and Barbara Zucker School of Medicine at Hofstra/Northwell participate in cutting edge research at CSHL under the mentorship of exceptional scientists.
The Program is led by Director Priya Sridevi, Ph.D. (psridevi@cshl.edu), and Administrative Coordinator Joanie O'Connor (joconnor@cshl.edu).
SRIMS students participate in a summer research project, mentored by one of CSHL's outstanding research faculty. Students are able to take advantage of the Lab's state-of-the-art research facilities, including extensive resources for genomics, gene editing, and microscopy.
In addition to cutting edge research, SRIMS participants are offered a series of specially designed workshops, seminars and events, including:
Hands-on programming workshops, which train students to use Python for data analysis and modeling. Two concurrent workshops are targeted toward novice and experienced programmers.
Lecture series with sessions focused on important topics in bioinformatics and computational neuroscience.
Training in Scientific Communication, including lectures on how to write an effective abstract and how to give a scientific talk.
Welcome lunch with CSHL President and CEO, Bruce Stillman.
Bi-weekly discussions with the SRIMS Program Director Priya Sridevi, Ph.D. Topics include research work in progress, journal clubs, and more.
The application process is organized by the Zucker School of Medicine at Hofstra/Northwell. First year students are encouraged to apply during the winter months. CSHL is not only a research facility, but also a summer program—in conjunction with the medical school—with a variety of activities.
The application process for the 2023 Summer Research Program is now open.
Please contact the Office of Student Affairs at Zucker School of Medicine at Hofstra/Northwell at medicine.students@hofstra.edu for more information about the application process.
Questions about the CSHL SRIMS program can be directed to Joanie O'Connor at joconnor@cshl.edu
Amanda Haye
Hello everyone! My name is Amanda and I am a cheerful aspiring-physician who loves her friends and family and is proudly from New Jersey. I am finishing up my first year of medical school and I am still exploring what specialty is the best fit for me. I would like to find a specialty that has a good mix of interesting physiology, exciting procedures, and helpful patient communication. I have been lucky enough to scrub into various surgeries, which I have found immensely exciting. I plan to keep exploring my attraction to procedural medicine. As for research, I have a background in behavioral neuroscience research from my undergraduate career as well as some experience in genomics research. After all this time, I have maintained a special interest in neuroscience, but I also find I have developed an interest in immunology as the field expands. This explains my interest in the Cheadle Lab. I was drawn to the fusion of advanced methods such as two-photon imaging and genomics research that the Cheadle Lab draws upon, as well as the welcoming atmosphere that Dr. Cheadle and his lab members provide. In my free time, I love to explore new restaurants with friends, hike, listen to R&B music, bowl, roller blade, and tend to my plants. I also love making new friends so I am looking forward to spending time in CSHL this summer!
---
Jonathan Kapilian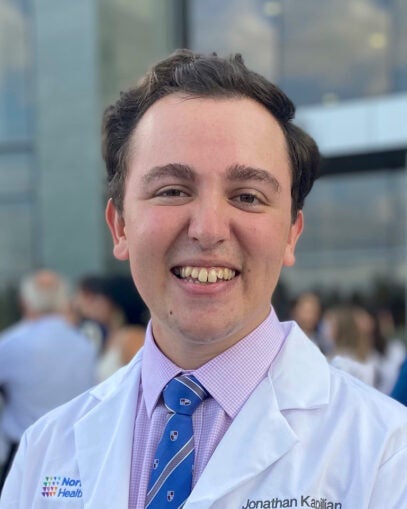 I am a first-year medical student at the Donald and Barbara Zucker School of Medicine, originally from Long Beach, NY. I am excited to be conducting research with the Tuveson Lab this summer! During my undergraduate years, I worked in the Olive Lab at Columbia University Medical Center studying ferroptosis in tissue culture and mouse models of pancreatic cancer. I am interested in multiple areas of medicine, including oncology and immunology. I was drawn to the work in the Tuveson Lab where they are exploring the microenvironment of pancreatic tumors and the interaction between tumors and the immune system. Working in this lab will allow me to gain more exposure to the fundamental science at the heart of these two fields. Understanding the mechanisms underlying immunosuppression in cancer could lead to the development of new therapeutic targets and provide hope for patients suffering from this deadly disease. Outside of medical school, I enjoy spending time biking, reading good books, Torah study, and making music with friends and family.
---
Adam Kaufmann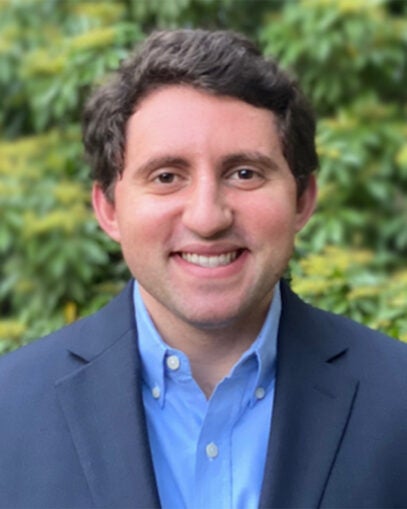 I am a first year medical student at the Zucker School of Medicine at Hofstra/Northwell and am very excited to join the Cold Spring Harbor Laboratory community this summer as a member of the Borniger Lab. I would describe myself in one sentence as someone who is a proud New Jersey resident and University of Wisconsin Badger who is passionate about expanding their academic horizons in an effort to contribute to broader health initiatives and exploring both new research fields and questions as well as new adventures out in the world. I am currently interested in pursuing a career in Surgical Oncology, which is why the Borniger's lab cutting-edge use of technology to look at cancer's systemic effects on the body and specifically the brain made me interested in joining their team and contributing to their research goals. My previous research experience includes antibiotic persistence and nutrient-availability signaling work in Gram-positive bacteria, as well as animal research at the Plum Island Animal Disease Center, so I am greatly looking forward to learning much about the field of oncology and neuroscience research firsthand. Outside of medical school I enjoy anything outside, including skiing, hiking, camping, and rock climbing.
---
Brandon Impastato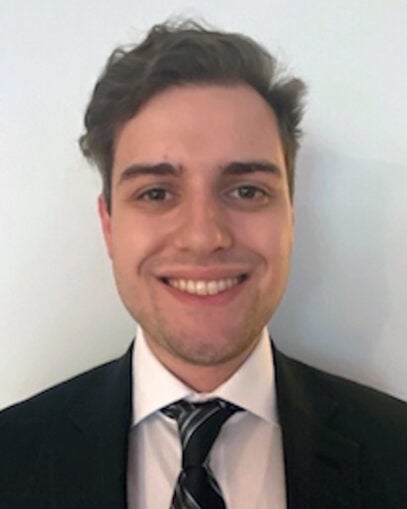 My name is Brandon Impastato, and I am a first-year medical student at the Donald and Barbara Zucker School of Medicine at Hofstra/Northwell. I am a Long Island native and very excited to spend the summer near my hometown. In college, I studied biochemistry and Italian. During this time, I also began to develop an appreciation for patient-centered research. I am currently interested in a subspecialty of internal medicine and would like to cultivate a deeper understanding of how new ideas are brought from the bench to the bedside. I am drawn to the Spector lab because their work exemplifies the importance of collaboration between clinicians and basic science researchers. In the future, as a clinician, I hope to be a part of similar projects. In my spare time, I like to read, exercise, watch sports, and nourish my relationships!
2021
Carol Wang – dos Santos Lab
Kyle Shutkind – Borniger Lab
Shyam Bhagat – Vakoc Lab
2019
Alan Gao – Zador Lab
Andrew Seidner – Zhang Lab
Dina Moumin – Beyaz Lab
Elizabeth Beals – Beyaz Lab
Emily Krasnow – Van Aelst Lab
2018
Danielle Soberman – Sheltzer Lab
2017
Christine Grosso – Trotman Lab
Emily Cen – Atwal Lab
Vincent D'Andrea – Atwal Lab
2016
Adam Ouelette – dos Santos Lab
Alexis Tchaconas – Wigler Lab
Michael Wotman – Tuveson Lab
Narayanan Sadagopan – Atwal Lab