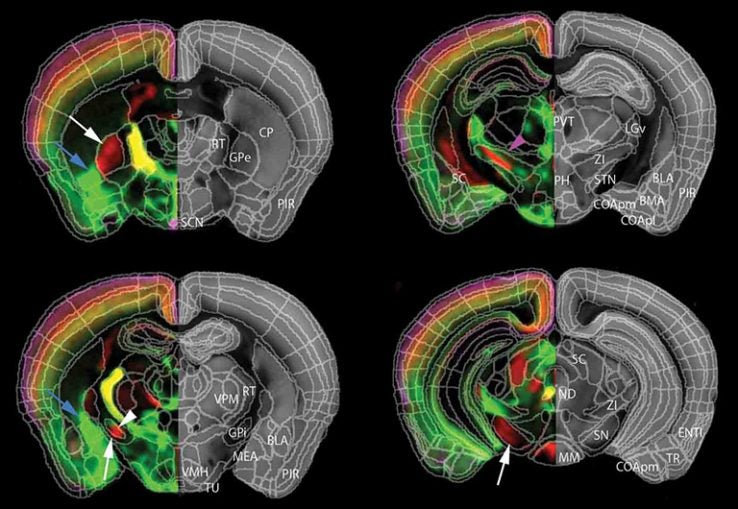 CSHL neuroscientists focus on understanding how neural connections in the brain translate into behavior. Their research provides insights into the circuitry underlying complex cognitive processes such as decision-making and attention, as well as developing tools to map circuit disruptions associated with neurological disorders, like Alzheimer's disease, autism, schizophrenia and depression.
Neuroscience research at CSHL is centered on three broad themes: sensory processing, cognition, and mental disorders. Sensory processing research explores how sensory experiences, like sound, smell, and sight, are integrated with decision-making. The cognition group uses the tools of modern neuroscience (genetic, molecular, physiology and imaging) to study the neural circuitry that underlies attention, memory, and decision-making. Researchers also study cognitive disorders, defining the genetic basis of diseases like autism and schizophrenia and identifying the neural circuits that are disrupted in these disorders. In addition, there is an effort to develop new anatomical methods to improve our understanding of brain circuits, connectivity, and function.
Much of the work is highly collaborative and interdisciplinary. Many neuroscientists apply physics, math, and engineering principles to the study of cognition, including research funded by the Swartz Foundation.