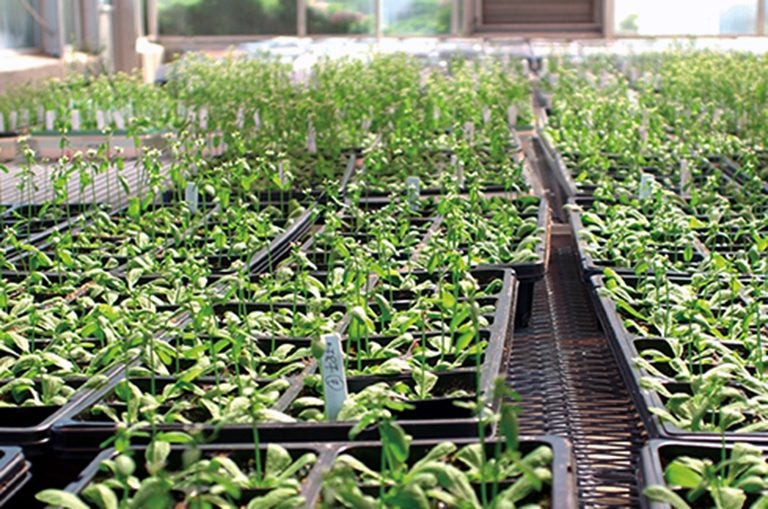 Plant research at CSHL explores fundamental mechanisms in plant development and genetics with a goal of increasing crop productivity and biodiversity, and reducing climate change through exploring the potential of biofuels.
The plant biology group at CSHL focuses on plant development and gene expression, in an effort to uncover basic mechanisms that could lead to increased crop productivity, increased biodiversity and exploring the potential of  biofuels. Researchers use Arabidopsis, maize, tomato and duckweed as model systems to uncover the principles that govern plant growth. Much of this work takes place on 12 acres of farmland at the nearby CSHL Uplands Farm, where expert staff raise crops and Arabidopsis plants for study. Research also involves bioinformatics and quantitative analysis of large data sets for functional genomics and developmental genetics, and has contributed to more than two dozen large scale collaborative genome projects funded by the National Science Foundation, the Department of Energy, and the United States Department of Agriculture.
At CSHL, plant research has a storied history, including Nobel prize-winning research done by Barbara McClintock in the 1940s and 50s. The transposable genetic elements, or "jumping genes," that she discovered decades ago are now understood to reprogram the epigenome, and are used as research tools by current CSHL researchers studying plant genomes.