During the Banbury Center's March 2023 meeting, "The Future of Investigational Medicine: Utilizing Science to Optimize the Early Phase Oncology Clinical Trial Effort," I had the opportunity to meet with Naranjargal Dashdorj, M.D., Ph.D. Dr. Dashdorj is CEO of the Onom Foundation, an NGO working to improve healthcare and education in Mongolia. She received her M.D. from Peking University in China, and her Ph.D. from the University of Nottingham in the United Kingdom. Dr. Dashdorj spoke with me about her experience addressing healthcare challenges in Mongolia.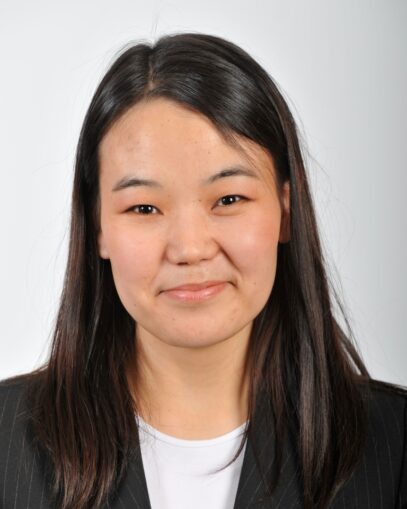 Can you tell me about what you do in, more or less, two sentences?
I run a clinical center called Liver Center and a nonprofit organization called Onom Foundation, both in Mongolia.
What sparked your interest in addressing healthcare challenges in Mongolia?
From a very young age, I wanted to become a scientist. Because I wanted to help people through science, healthcare was an obvious choice. Also, my personal experience – having family members who are sick – pushed me in that direction as well.
What is your favorite part of what you do? What gets you excited to go to work?
There are always challenges that I need to sort out.  As a scientist, I want to figure out how to solve problems, and it is an interesting thing I get to do every day.
What are some of the challenges you face in your work?
I am working in Mongolia, which is a resource-limited setting. We work with people who have medical conditions and are unable to receive treatment for a variety of reasons, such as financial restraints or lack of research and treatment. For example, Mongolia has a very high rate of hepatitis D virus, which causes severe liver disease. Since hepatitis D is rare, it is not very well-studied. We estimate about 150,000 people live with hepatitis D in Mongolia – it is not only an issue in Mongolia, but all over the world – and there is no treatment. This is one challenge that we currently have, but hopefully, with a lot of research studies, it can be solved at some point.
What is a common misconception about your work?
People may think that doctors have everything they need to take care of their patients, but in many cases, we don't have the resources to treat patients in the way that we would like.
This is your first time at the Banbury Center. What do you think of the meeting so far?
It is wonderful to meet – and learn from – so many experts in the field. We are using this time to actively think about how to improve our ways of doing things. The last few days have been very thought-provoking.
Is there a general topic or discussion that you have particularly enjoyed?
I'm really enjoying the discussions around improving trial design, which have encompassed issues like inclusivity. It is a topic that I wanted to learn more about, so I think that it is really a privilege to learn from people who are experts in the field.
Learn more about Dr. Dashdorj's work here, and access the Banbury meeting agenda here.