2023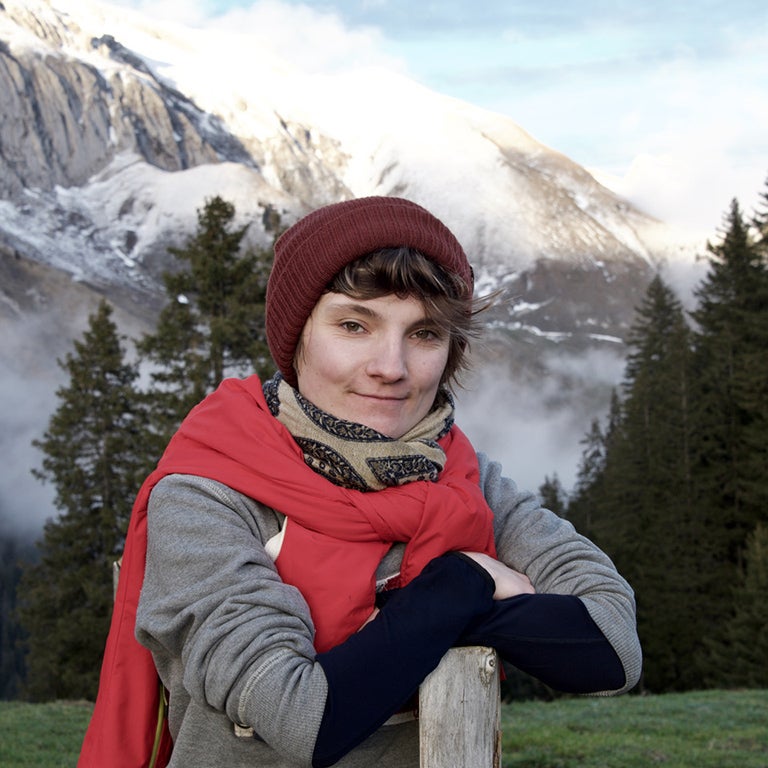 Salomé Carcy (she/her)
Co-President
Salomé joined DIAS in early 2022. Personal experiences led her to care about inclusivity, community building, and providing equal opportunities to all. She is hoping to contribute to creating a welcoming, inclusive, and supporting community at CSHL for scientists from all backgrounds; and also to give the opportunity to younger generations from disadvantaged backgrounds to come to CSHL, get excited about biology, and discover career paths they can pursue in STEAM.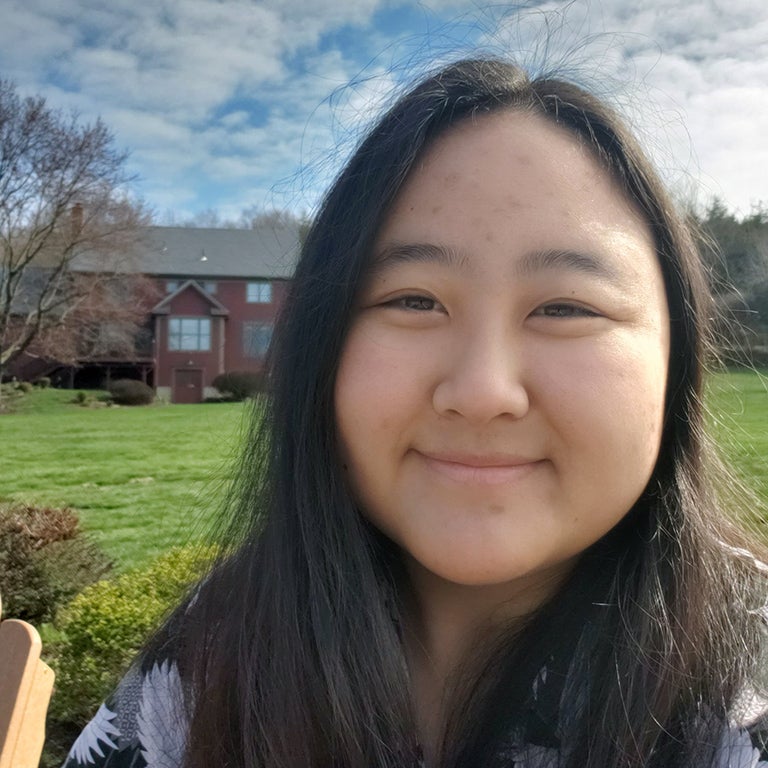 Jessica Kahng (she/her)
Co-President
Jessica is a Ph.D. candidate out of the School of Biological Sciences at CSHL. She joined CSHL in 2020 and is part of the Cheadle Lab where she investigates the role of oligodendrocyte precursor cells (OPCs) during development and adulthood. Specifically, she is interested in understanding the molecular mechanisms regulating OPC engulfment of thalamocortical inputs into the visual cortex.
Jessica is passionate about increasing awareness and diversity in STEM and finding ways to provide opportunities and resources to groups marginalized due to race, ethnicity, socioeconomic class, religious beliefs, sexual preferences, and gender identity. She believes that creating a supportive community is critical for creating a productive environment, and hopes to build a strong community at CSHL that is welcoming and respectful of all.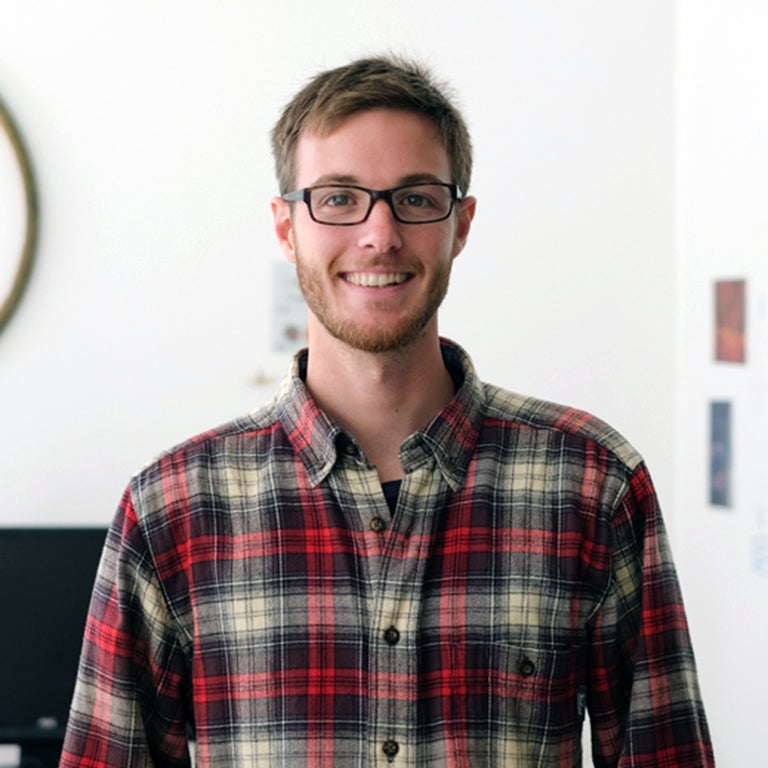 Ari Benjamin (he/him)
Co-Secretary
Ari Benjamin is a post-doc at CSHL. He works with DIAS as an ally, believing that all scientists and citizens have a stake in ensuring science is inclusive, transparent, and accessible. He is especially interested in the structure of institutions and the laboratory, and how they might be intentionally designed around the goals and needs of every individual in the research team.
RK Narayanan (he/him)
Co-Secretary
RK Narayanan is Senior Director, Business Development and Technology Transfer at Cold Spring Harbor Laboratory (CSHL), a biomedical research and education institution in Long Island, NY with programs in cancer, neuroscience, plant biology, and quantitative biology. RK is engaged in all aspects of technology transfer matters at CSHL with major industry collaborations, an emphasis on operations and compliance matters, and as lead for technology transfer activities for neuroscience, cancer, and QB. RK has a great time building relationships with the amazing scientists at CSHL, partnering with industry and investors, and making deals with a long-term view.
RK is an experienced technology transfer professional, with 20+ years of experience in life sciences research and 9+ years of licensing expertise. Prior to joining CSHL, RK was a Technology Manager at UIUC, where he obtained his MBA in 2019. RK also holds a Ph.D. in Molecular and Cellular Biology from the University of Arizona.
Nick Gladman (he/him)
Treasurer
Nick graduated with a Ph.D. in Genetics from the University of Wisconsin-Madison in 2015. His research focused on the molecular mechanisms controlling rapid and precise turnover of proteins within plant systems. He then pursued plant science research via postdoctoral appointments with the USDA and Cold Spring Harbor Labs until 2022 when he became a USDA research scientist. His work now focuses on the developmental and environmentally-responsive gene regulatory networks that underpin floral development and nutrient use efficiency in the important crop sorghum. He has been a member of other advocacy groups within Cold Spring Harbor Labs and USDA and believes that creating a welcoming environment for people of diverse backgrounds and ideologies not only makes science stronger, but makes for a more nurturing and satisfying environment for everyone in the STEM workforce.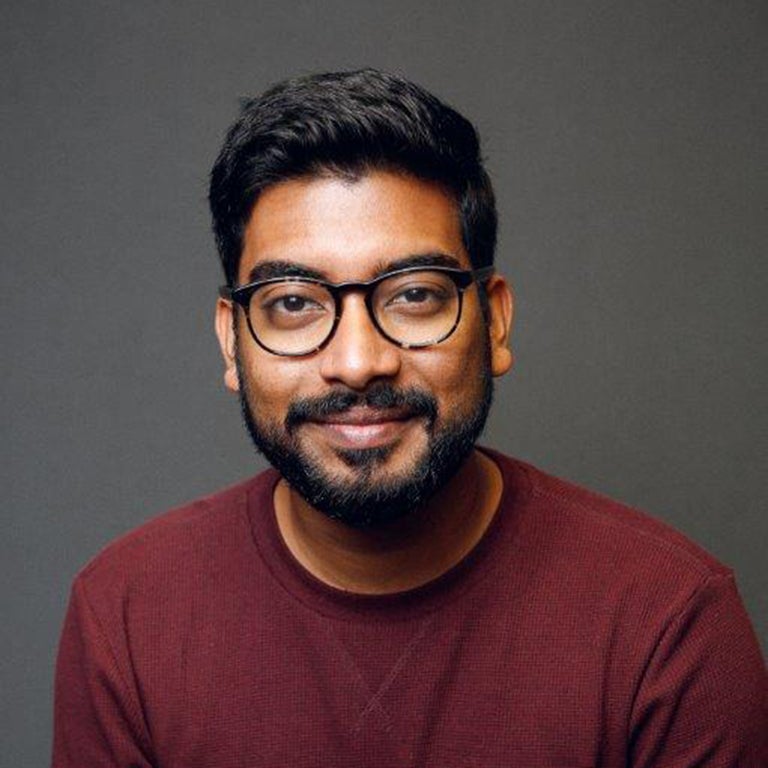 Deeptiman Chatterjee (he/him)
Social-Media Coordinator
When I'm not tweeting about the various issues of diversity and inclusion in STEM, and other similar causes that I openly subscribe to, I'm a postdoctoral fellow in the lab of Dr. Camila dos Santos. I grew up in India, from where I moved to the USA to pursue my graduate studies in 2014. I received my Ph.D. from Tulane University in New Orleans, where I transferred to after initially starting my studies at Florida State University. During my time as a graduate student, I was involved in organizing social and cultural events as part of the departmental graduate student association as well as the campus-wide Indian and Bengali student organizations. In that capacity, I've been an advocate for equal representation and fair treatment of international trainees in academia as well as being supportive of fostering a sense of belonging for students who live far from home. I have also been a part of groups representing Women in STEM as a volunteer and an ally. Personally, I believe that diversity initiatives in all STEM-related fields should primarily be led by the largest group that makes up the field–graduate students, technicians, and early-career postdocs–and in that capacity, I'm proud to be a voice for DIAS at CSHL.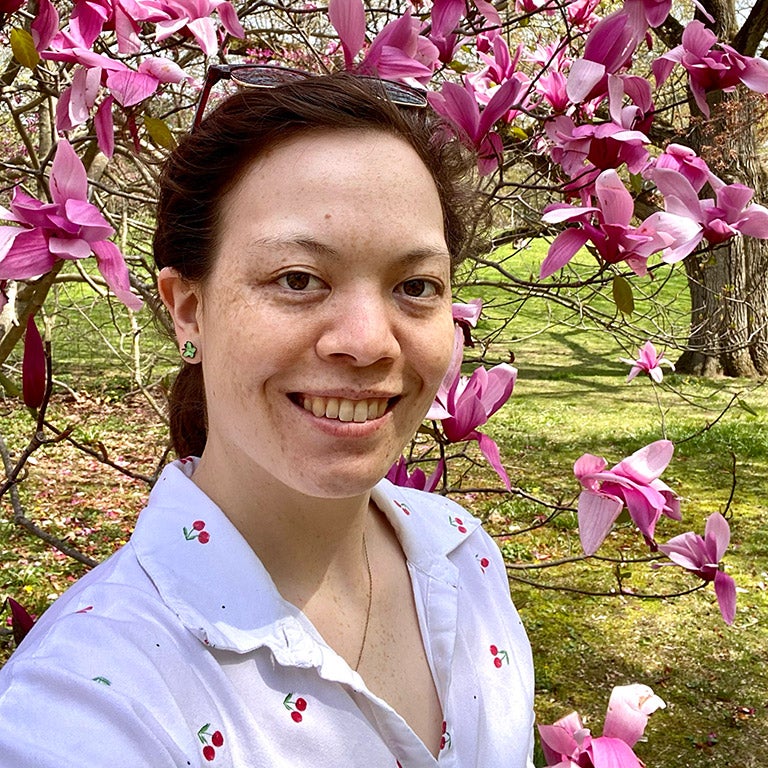 Audrey Fahey (she/her)
Co-Community Chair
Hey there! I'm a Research Tech in Dr. Doreen Ware's lab, spending my day-to-day performing experiments to support the research going on in her lab. In my free time I enjoy going on walks, reading, watching video essays on Youtube, crafting of all sorts, and hanging out with my friends. I am also an Ambassador for the American Society of Plant Biologists (ASPB), so if you have any questions pertaining to that, feel free to reach out! As Co-Community chair of DIAS, I am looking forward to co-organizing activities and events to help build our community and to celebrate the diversity that makes us awesome. If you have any ideas for activities, let me know!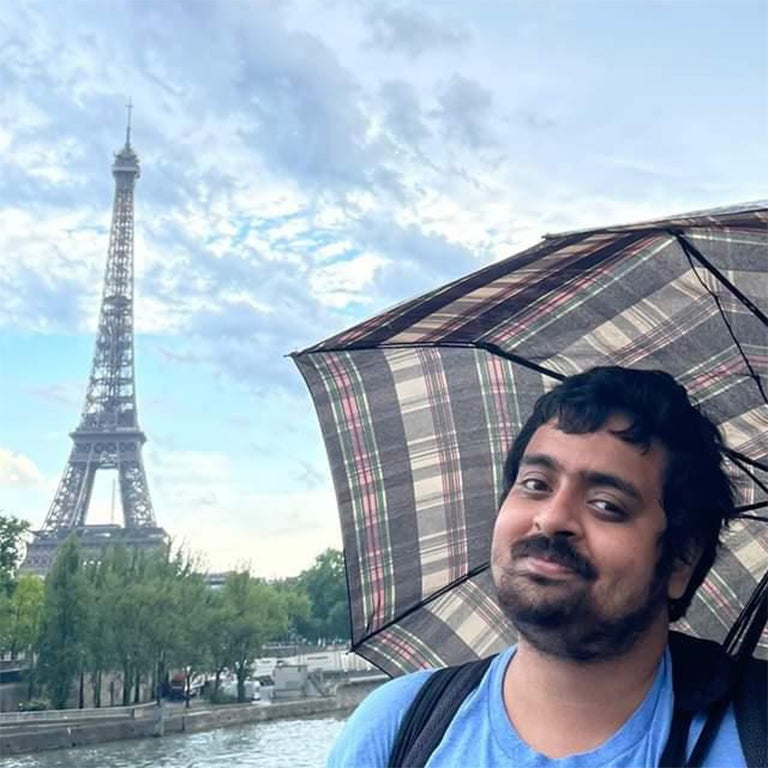 Amitava Banerjee (he/him, they/them)
Co-Chair of Community
Amitava Banerjee is a postdoc jointly at the Labs of Hannah Meyer and Saket Navlakha working on deciphering how the immune system protects us from pathogens while avoiding attacking our own bodies. Born and brought up in India, he did his Ph.D. in Physics at University of Maryland, where he developed machine learning techniques for time-series analysis and applied them to myriad different systems – from worm neurons to Yellowstone geysers. Amitava is also interested in understanding how scientists' backgrounds, beliefs, and cultures bias their research questions and methodologies, and how science intersects with society and politics. In their spare time, Amitava loves to cook (especially for others), read and gift books, and travel (even better if it is on someone's grant).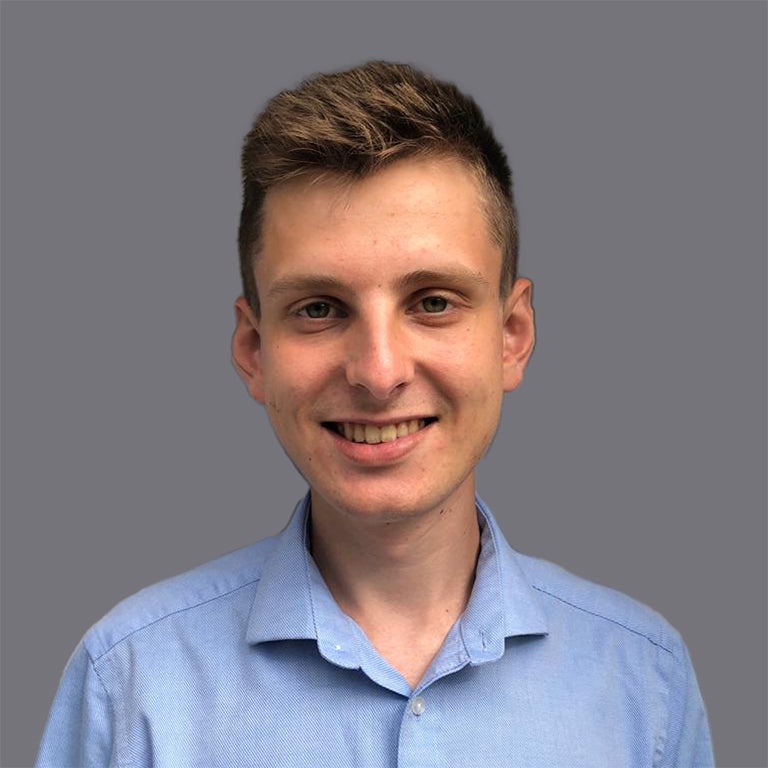 Jed de Ruiter Swain (he/him)
Outreach Chair
Jed is a third-year graduate student in the Lukey lab, studying the metabolic interactions between brain metastatic breast cancer cells and astrocytes. Prior to joining Cold Spring Harbor, he studied Biochemistry at the University of Oxford. This included a Masters project undertaken at the Jenner Institute, characterizing antibodies isolated from volunteers exposed to a malaria vaccine. He is passionate about fostering a welcoming environment and improving diversity in STEM, and as the Chair of Outreach is looking forward to working with the local community to communicate these messages.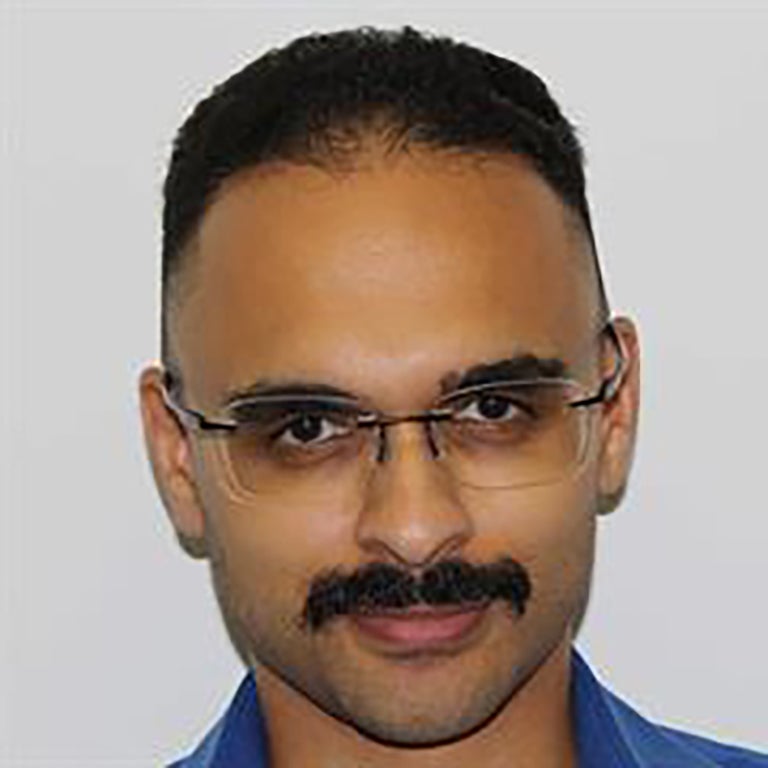 Hrishikesh Deshpande (he/him)
Internal Collaboration Chair
I currently work as Research Associate/Lab Manager for the Zador Lab in Cold Spring Harbor Laboratory. As a first-generation immigrant, working in an institute like CSHL offers me a unique opportunity to increase the diversity found in STEM. Through my efforts in DIAS, I hope to provide first-hand experience to encourage others with similar backgrounds to find a safe space to grow to their full potential as well. If you are curious to find out how you can help, please reach out!
Our DIAS Ninjas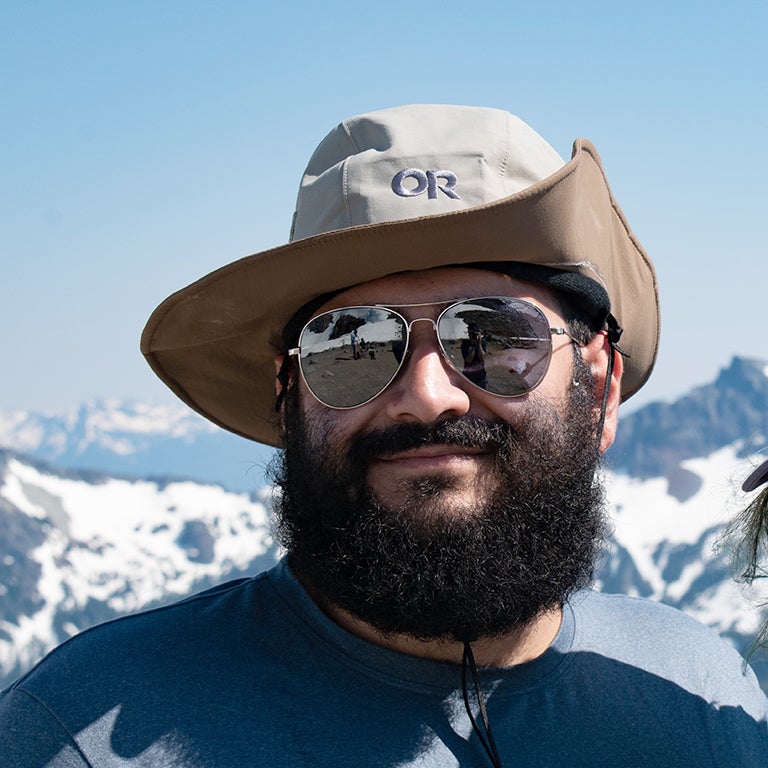 Michael Passalacqua (he/him)
President Emeritus
Michael Passalacqua joined DIAS in 2021, when he, Julia, and Jenelys re-established DIAS following its 2 year pandemic hiatus. Michael is passionate about establishing a supportive environment and community through DIAS and is focused on providing trainees with a safe space on campus to receive advice and mentorship. He is a 4th year Ph.D. in the Gillis, and although Jesse is no longer with us, he continues to be with us in spirit.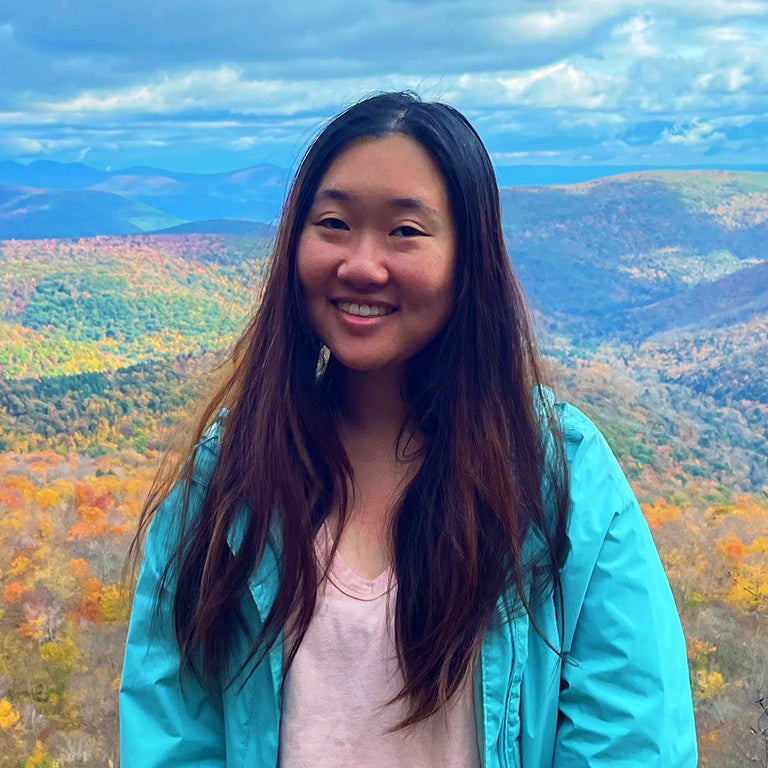 Julia Wang (she/her)
Julia is a 4th year Ph.D. student in Tatiana Engel's lab studying computational neuroscience.
She is passionate about increasing diversity in STEM and working with individuals in the disability community. In her free time, she likes to bake and play instruments. She was previously the Vice President of DIAS in 2022.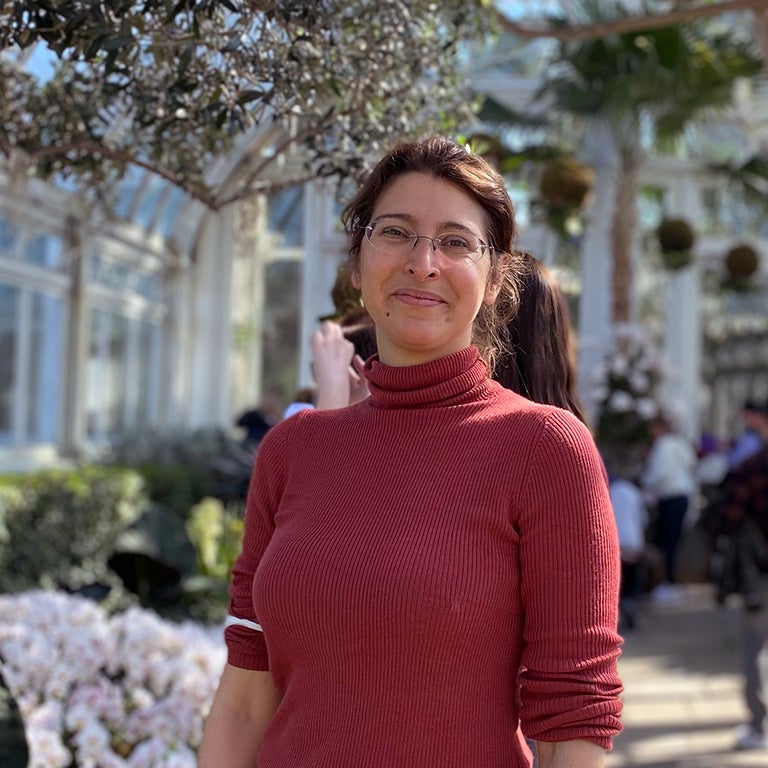 Irene Sanchez Martin (she/her)
I navigated the academic systems of different countries and institutions. I have lived and worked in Spain, Finland, Germany, France, and the USA, and this constant change enabled me to understand and embrace people of different cultures, build cross-cultural networks and learn new languages. Also, my mentors, workplaces, and academic institutions advocated for accessibility and inclusion in the sciences.
Before my postdoctoral work in the USA, I mainly contributed to DEI advocacy efforts through community outreach during my Ph.D. program. As part of the Marie Curie fellowship program, I participated in various policy advocacy roundtables promoting diversity, equity, and inclusion.
I am dedicated to contributing to institutional efforts to implement diversity and inclusion initiatives and fostering a healthy environment.
2023
Join the DIAS Community
If you are a part of the CSHL Community and would like to join the DIAS Community, please submit your CSHL email to get placed on the DIAS email list and get access to the DIAS Slack!