In August 2021, Cold Spring Harbor Laboratory (CSHL) School of Biological Sciences (SBS) awarded Doctor of Philosophy degrees to seven 2021 graduates. Additionally, distinguished academics Tania A. Baker and Mark Ptashne accepted honorary SBS degrees. The School originally planned to host a commencement ceremony to honor both 2021 and 2020 graduates (SBS had canceled the 2020 ceremony due to the SARS-CoV-2 pandemic). Unfortunately, the 2021 celebration was canceled due to severe weather conditions from Tropical Storm Henri.
Baker is currently the Edwin C. Whitehead Professor of Biology at the Massachusetts Institute of Technology. She has served in several academic leadership positions and as an investigator of the Howard Hughes Medical Institute. Baker first came to CSHL as an Undergraduate Research Program participant at age 19. She went on to study the mechanisms and regulation of enzymes and proteins. Her work has implications for human mitochondrial metabolic disorders, antibiotic resistance, and diseases of protein misfolding.
Currently the Ludwig Professor of Molecular Biology at Memorial Sloan Kettering Cancer Center, Ptashne has done extensive research on DNA-binding transcription regulators in bacteria, yeast, and mammalian cells. He is a member of the National Academy of Sciences and has received numerous national and international awards for his work. Ptashne has more than 200 publications, including two books: A Genetic Switch (3rd edition) and Genes and Signals, co-authored with Alexander Gann (dean of SBS).
This year, CSHL presented the Winship Herr Award for Excellence in Teaching to two recipients: Rebecca Leshan, Executive Director of the Banbury Center, was the 2020 recipient; Jason Sheltzer, CSHL Fellow and Cancer Center member, was the 2021 recipient. The award, named for the founding dean of the graduate school, is given annually to a teacher chosen by the school's first-year students.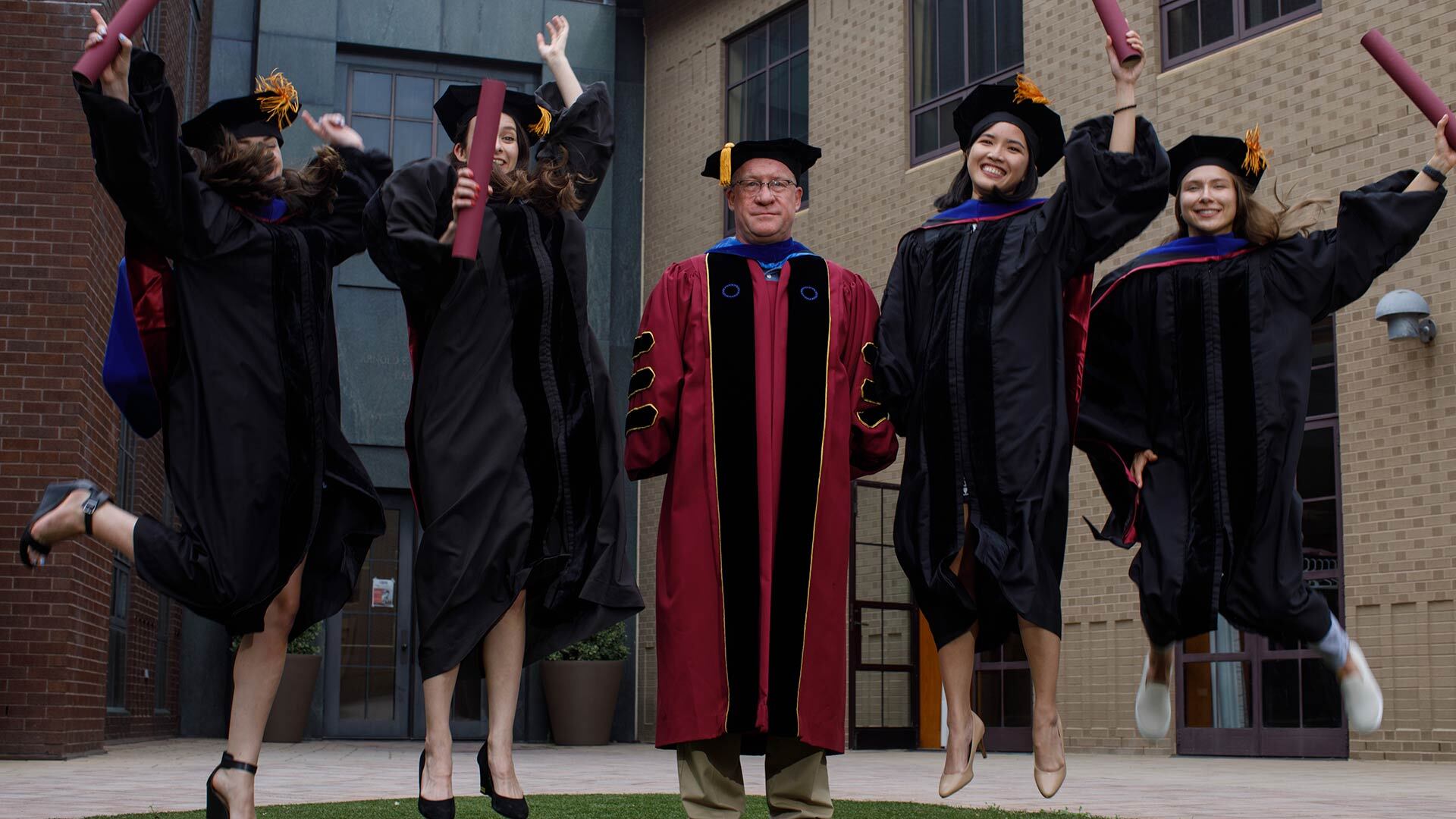 2021 marks the 22nd anniversary of the school. To date, SBS has enrolled 195 students and conferred doctoral degrees upon 124 students. The scientific achievements of SBS graduates were recognized with nearly 500 publications and the endorsement of prestigious fellowships and awards. Alumni have moved on to influential positions in academic faculty, administration, education, industry, management consulting, and publishing.
Written by: Jasmine Lee, Content Developer/Communicator | publicaffairs@cshl.edu | 516-367-8845