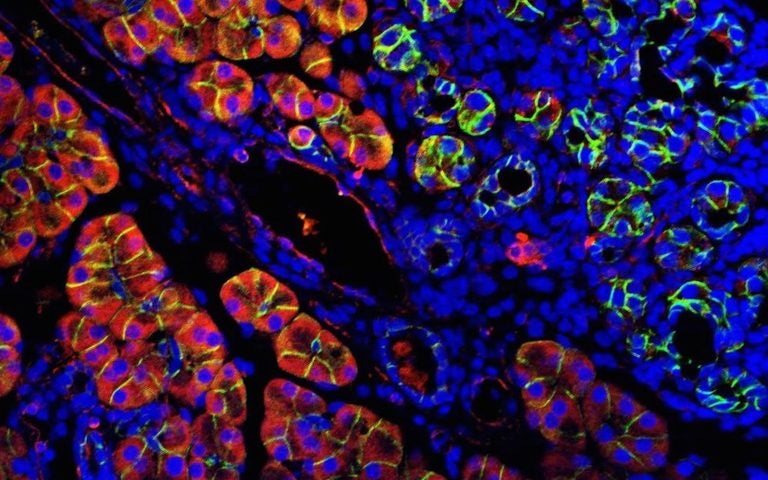 The Signal Transduction Program explores the molecular signals within and between cells that drive cancer. These researchers are developing innovative new models for human tumors and advanced imaging technology with a goal of identifying potential "druggable" targets and mechanisms of drug resistance in cancer. Current research is focused on identifying and targeting the signaling mechanisms and tumor-host interactions that drive cancer.
Program Co-leaders

The Signal Transduction Program has two major overarching themes: 1) Identifying and targeting signaling in cancer; and 2) Characterizing and attacking tumor-host interactions driving cancer. In addition, the Signal Transduction Program is working to develop improved models of cancer. Program members include experts who bring an in-depth understanding of different families of signaling proteins, integrated with investigators who have expertise in cutting-edge technologies and systems. As such, the program generates basic discoveries that can drive the development of new cancer therapies.
Extensive collaborations among Signal Transduction Program members and other CSHL Cancer Center Programs have combined novel model systems of cancer, RNA interference, CRISPR, and state-of-the-art molecular/cellular and biochemical/proteomics approaches. Most Signal Transduction Program members also have clinical collaborators, predominately with investigators at Northwell Health. This highly collaborative and innovative environment has led to breakthroughs in our understanding of the signaling networks and immune interactions that drive cancer.

Building publication list.