On December 18, 2017, Ed Strohm of the Three Strohm Sisters Family Foundation presented CSHL Associate Professor Mikala Egeblad with a check for $5,000 to support her ongoing lung cancer research. This is the first donation Cold Spring Harbor Laboratory has received from the Long Island-based foundation, which is dedicated to the eradication of cancer.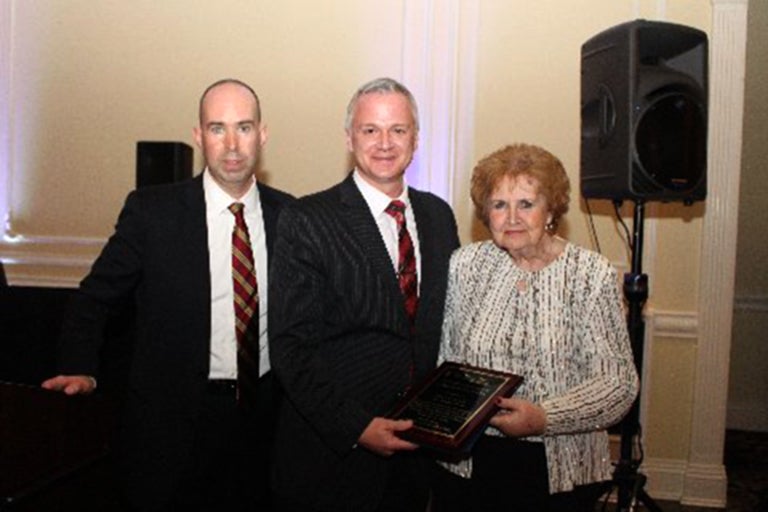 Egeblad is studying how neutrophils, a specialized type of immune cell, promote inflammation-driven cancer recurrence. Neutrophils form weblike neutrophil extracellular traps (NETs) by expelling their DNA, which is sticky and normally functions to trap bacteria. The funds from the Three Strohm Sisters Foundation will help Egeblad's team study how NETs function to promote cancer recurrence caused by lung inflammation. They will focus on the contribution of smoking-induced NETs, with the goal of developing targeted therapies to prevent cancer recurrence.
For more information on the Three Strohm Sisters Family Foundation, visit www.threestrohmsisters.org.