Test your science knowledge
The grounds of Cold Spring Harbor Laboratory is a time capsule for revolutionary science. While some buildings have been renovated to accommodate modern research, the history still defines the structure. Learn about the cool science that has marked the trajectory of the Lab, and see some science-related art that adorns the buildings today!
Learn about the cool campus artwork at CSHL
Results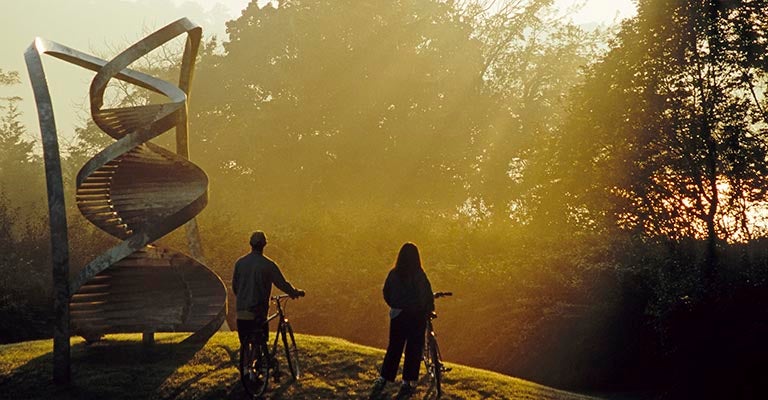 Science and the incredible art that celebrates it can be found all around the CSHL campus. To see other works of art, a collection of unique architecture, or meet our renowned scientists, start planning for an upcoming
Science Walking Tour
or schedule a private visit.