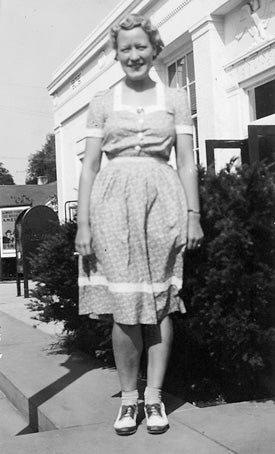 Dr. Kitty Brehme Warren held an appointment as a Fellow of the Carnegie Institution of Washington from September 1, 1939 to August 31, 1941. The fellowship was awarded in order to enable her to prepare, in collaboration with Dr. M. Demerec, a final manuscript of the description of mutants and aberrations of Drosophilia melanogaster begun by the late Dr. Calvin Bridges. The completed work was entitled The Mutants of Drosophilia Melanogaster, originally published in 1944 as Carnegie Institution of Washington Publication 552 and reprinted in 1950. Both editions are considered classics in their field.
Dr. Brehme Warren served as an editor for the Symposia of Quantitative Biology from 1941 through 1958. She had full charge of the editorial work, preparation of the manuscripts and discussions, as well as proofreading and indexing.
The scrapbooks she maintained are a primarily visual record of life at the laboratory from 1926 through 1950. Included in these two volumes are many photographs of lab personnel and visitors, the buildings and grounds, and both research-related and recreational events. Several symposium programs and clippings are also included. Dr. Brehme Warren's detailed notations and identifications are reproduced in the index.
Warren Collection