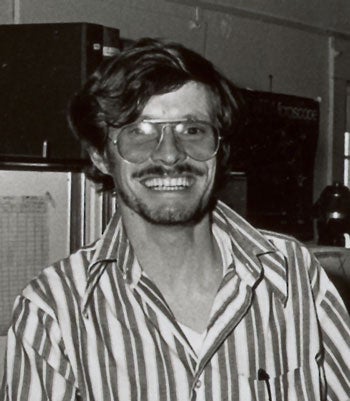 Jeffrey Strathern obtained his Ph.D. from the Molecular Biology Institute at the University of Oregon in 1977 and then moved to Cold Spring Harbor Laboratory where he became a senior staff member with the Yeast Genetics Laboratory. In 1984, he joined the ABL-Basic Research Program at the National Cancer Institute's Frederick Cancer Research Development Center. In 1999, Dr. Strathern joined the Division of Basic Sciences, also at NCI. In addition to his research duties, Dr. Strathern is a Deputy Director for the NCI-Center for Cancer Research.
Dr. Strathern's research remains centered on aspects of gene regulation and genetic recombination as revealed by studies in yeast.
The Jeffrey Strathern Collection at the CSHL Library and Archive documents the research of Dr. Jeffrey N. Strathern. It is focused on his time at Cold Spring Harbor Laboratory (1977-1984), where he worked with Amar Klar and Jim Hicks at Delbruck Laboratory in the Yeast Group. The collection consists of laboratory research notebooks which include polaroid photographs and audiographs.
Strathern Collection