The Cold Spring Harbor Laboratory Clippings Collection consists of 29 boxes of printed published material. The majority of the material is either newspaper clippings or photocopies of newspaper articles. When possible, the newspapers were recorded to note the geographic span of the coverage as well as to document that the clippings may be from newspapers which no longer exist and/or do not have searchable online archives. The subject files cover a range of topics from the scientific community to CSHL's relationship with the neighboring community.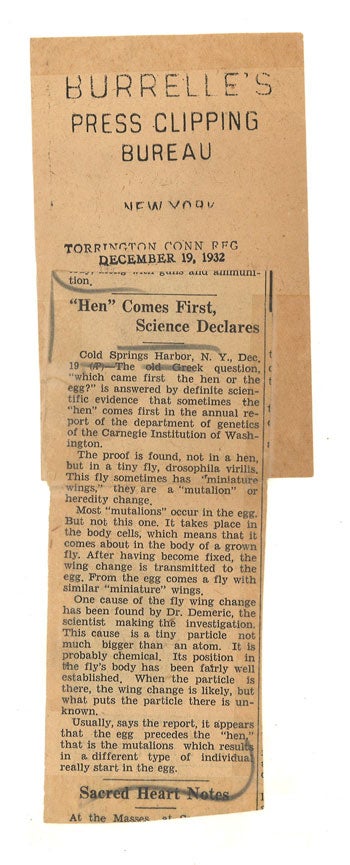 CSHL Clippings Collection Availability of Material
For specific information on the availability of materials or to arrange an appointment to use the Archives, please contact 516-367-8414 or archives@cshl.edu. Please consult our Permissions & Copyright Policies for any materials you wish to use.

This collection was processed under the grant History and Development of Molecular Biology: New Sources through the Hidden Cold Spring Harbor Laboratory Archives Collections (1890-1910), (NAS11-RB-50178-11). Funding provided by the National Historical Publications and Records Commission.