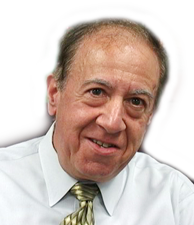 Charles DeLisi is the Metcalf Professor of Science and Engineering at Boston University. Prior to moving to Boston University, he was Professor and Chair of Biomathematical Sciences and Professor of Molecular Biology at the Mount Sinai School of Medicine (1987–1989), Director of the United States Department of Energy's Health and Environmental Research Programs (1985–1987), Section Chief at National Institutes of Health (1975–1985), and Theoretical Division Staff Scientist at Los Alamos National Laboratory (1972–1975).
In 1999 he initiated the Boston University graduate program in Bioinformatics, which now includes approximately 120 students and 50 faculty from across the university.
In 1985, as Director of the U.S. Department of Energy's (DOE) Health and Environmental Research Programs, DeLisi and his advisors proposed, planned, and defended before the White House Office of Management and Budget and the Congress, the Human Genome Project. The proposal created a storm of controversy, but was included in President Ronald Reagan's FY 1987 budget submission to the Congress, and subsequently passed both the House and the Senate, the latter with the essential support of Senator Pete Domenici (R, NM).
DeLisi is the recipient of numerous awards including the Presidential Citizens Medal, awarded to him by President Clinton for his seminal role in initiating the Human Genome Project.
For more information regarding Charles DeLisi and the 1986 Santa Fe meeting, please refer to Nature 455, 876-877 (16 October, 2008) | Meetings that changed the world: Santa Fe 1986: Human genome baby-steps."
DeLisi Collection