Celia and Wally Gilbert Artist-in-Residence Program
The Center for Humanities and History of Modern Biology at Cold Spring Harbor Laboratory (CSHL) is pleased to announce the Celia and Wally Gilbert Artist-in-Residence Award, a 2-week to 4-month program for artists, composers, writers or science history scholars. Initiated with a gift by famed Nobel Prize laureate Wally Gilbert and his wife, poet and artist Celia, the annual Award will enable exceptionally creative individuals to stay on CSHL's campus, explore the scientific process and interact with international scientific staff and visitors. Gilbert Residents may arrive with projects already in mind or come seeking inspiration for new ideas. Full access will be granted to CSHL's archives invaluable resources, including historical papers, correspondence, photographs, and rare books in anthropology, experimental biology, eugenics, embryology, plant and animal genetics and related disciplines.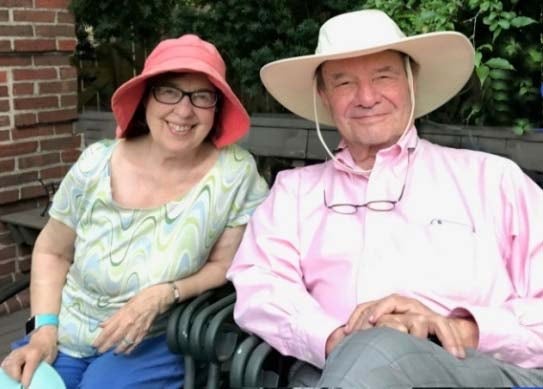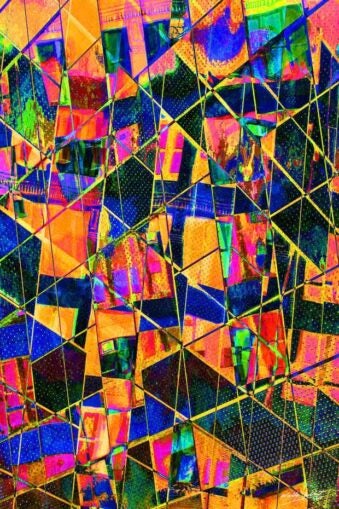 About Celia & Wally Gilbert
After a certain high level of technical skill is achieved, science and art tend to coalesce in esthetics, plasticity, and form. The greatest scientists are always artists as well. - Albert Einstein
Wally Gilbert majored in chemistry and physics at Harvard, and received his PhD from Cambridge University in 1957 for his workon the theory of elementary particles, the quantum theory of fields. He returned to Harvard as an Assistant Professor but became fascinated by molecular biology and made seminal discoveries showing that repressor genes regulate protein synthesis in the cell. In the early 1970s he devised a technique for determining the sequence of DNA, work that led to him receiving the Nobel Prize, which he shared with Fred Sanger and Paul Berg, in 1980.  In the early 2000s, he turned to the visual arts, creating large digital photographs, images that
"…exemplify my delight in color and form, and my search for a three-dimensional effect on a two-dimensional surface. I search for depth beyond the picture plane and for mystery."
He has had over 50 solo exhibitions around the world.
Celia Gilbert. a poet and an artist, has published five books of poetry: "Queen of Darkness," "Bonfire," "Something to Exchange," "Cos na wymenie" (In Polish and English), and "An Ark of Sorts." She has also written a book of short stories: "Ashes, Ashes, We All Fall Down" and a book of essays: "Those Times."
Wally and Celia understand how creativity fuels scientific exploration, just as biological experimentation parallels an artist's approach toward expression. They have created the Gilbert Residency Program to inspire creative thinking that will energize innovation in both culture and science.
Two week to four month residency at Cold Spring Harbor Laboratory for selected participants—established artists, filmmakers, poets, composers, illustrators, history of science and art scholars, and students of the arts
Opportunity to interact with our Library and Archives staff, CSHL scientists, and attendees at CSHL scientific meetings
Discussion, collaboration, and exchange of ideas between visiting participants and our resident scientists
Exploration of new areas of artistic inspiration, using our diverse resources to conceive new ideas for projects and assemble the requisite information for planned projects
Education of the general public through presenting novel and compelling public seminars and presentations by Fellowship participants and resident scientists.
Artists who can interpret specific scientific research elements into accessible works of art—paintings, installations, novels, or poetry, for example—will connect with scientists who can explain the significance of the science, lessening the prevailing distance between the public and the lab.
Artists, historians, and scholars participating in the program will benefit from the program via several avenues
A generous stipend, and room and board, for the duration of the program
Full access to, and a personal guided tour of, the CSHL Archives, with their rich collections of history, literature, and biographical information pertaining to groundbreaking biological research spanning the most revolutionary century in modern science
The opportunity to participate as an advisor to Archives staff in creating and curating exhibits and participate in additional Archives activities
The opportunity for inspiration and insight through one-on-one meetings with CSHL scientists to discuss the nature of their scientific field and particular research, as well as to sit in on scientific seminars and lab meetings.
Bi-weekly dinners that will allow the artists and scholars in the program to dine with CSHL scientific staff and the local community, to discuss science, art, humanities, and the stuff of life in an informal setting
Artists will give a seminar or lecture in their field of interest for the general public and CSHL scientific community
There will be joint presentations to the public, together with members of the CSHL scientific community, on topics of their choosing
The regular presence of an Artist-in-Residence on campus—whether a poet, sculptor, musician, painter, or historian of science—will bring culture and other vibrant elements of life outside the laboratory bench
Once the Artist-in-Residence has returned to his or her home base and completed the project inspired by participation in the Fellowship program, the artist will be invited back to Cold Spring Harbor Laboratory to present the results.
How to Apply
Applicants should supply
a CV or résumé
a sample of your work with a brief explanation of its aims and significance
a description (up to 2000 words) of how the work they would do during the Residency engages with the interplay of art and science. This description should also indicate the scientific research being done at the Laboratory that interests them and/or the archival collections that they would make use of during the Residency.
Application materials should be sent to bonetbl@cshl.edu and pollock@cshl.edu with the subject line "Celia & Wally Gilbert Art and Science Residency."
Length of Residency
Two weeks to four months.
Stipend
The program offers stipends up to $3,000 USD.
Housing and transportation
We offer Residents housing in our on-campus dormitory. The CSHL campus is accessible from New York City via the Long Island Railroad to the Syosset train station, then a quick ride on the campus shuttle.
Questions
If you have any questions about applying, please contact Ms. Tara Bonet-Black: (516) 367-5020 or bonetbl@cshl.edu.