Ellen Brenner Memorial Summer Internship
for high school students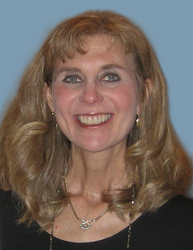 THE 2023 SUMMER PROGRAM IS FULL. WE ARE NO LONGER ACCEPTING APPLICATIONS. CHECK BACK IN SPRING OF 2024.
The Ellen Brenner Memorial Internship is one of the four types of awards offered by the CSHL Center for Humanities & History of Modern Biology. It was established in 2020 in memory of Ellen Brenner, who was a CSHL librarian and integral member of the lab community for nearly a decade. In her role supervising library volunteers, Ellen worked with many high school students, cultivating their interests in science and libraries.
Made possible by the generosity of Ellen's husband, Dr. Steven Brenner, and other donors, the Ellen Brenner Memorial Internship offers a stipend to high school students to work on a mentored summer project at CSHL Library and Archives. Experienced science informationists, librarians and archivists at CSHL will serve as mentors to the Brenner interns. The Brenner Internship is especially intended to improve representation in the sciences by supporting women, minorities, and persons with disabilities. (Please see the latest report from the National Science Foundation on participation by members of these groups here: https://ncses.nsf.gov/pubs/nsf19304/)
Interns will work with library collections, the CSHL institutional repository, and research publications of CSHL scientists. Through their work, they will learn how to use PubMed and other biomedical databases as well as specialized bibliographical resources. They can also develop projects related to specific archival collections or topics in the history of science, which will allow them to learn about different scientific fields. All projects will provide interns with experience working in a research library and scientific archives environment under the supervision of experienced professionals.
Interns will be supervised in projects that generally fall into one of two broad categories.
Ellen Brenner Library Interns will gain experience working in a science library with scientific resources, as well as become involved with various projects at the CSHL Library. They will work at CSHL on projects that expand the Library's reference services and strengthen its bond with the CSHL scientific research community. They may also work on special projects relating to the development of science libraries in the 21st century. To learn more about the Library collections and holdings, please visit our Library Resources information page.
Ellen Brenner Archives Interns will gain experience working with collections related to the history of CSHL and the history of molecular biology and biotechnology, including both institutional records and manuscripts of prominent scientists in these fields. Interns will work on projects that are currently underway in the CSHL Archives, Genentech Center for the History of Molecular Biology and Biotechnology, and BGI Nobel Laureates Collection. Topic areas include digitization, oral history, archives processing, and cataloging/creating metadata. Projects include assisting archivists with processing archival collections, assisting with exhibits, surveying/inventorying collections, updating databases, etc. To learn more about the Archives collections, The Genentech Center for the History of Molecular Biology and Biotechnology, and BGI Nobel Laureates Collection, please visit our Archives information page.
Multiple Ellen Brenner Internships will be awarded each year, with a stipend of up to $1600.
We invite applications from high school students who are interested in the history of science and/or life sciences and desire hands-on experience in a scientific research library or archives.
Donors: To support this internship, click on gift box iconDonate Now and specify the Ellen Brenner Memorial Internship in the comment area.
Ellen Brenner was a reference librarian at the Cold Spring Harbor Laboratory Library and Archives. She upheld the highest standards of excellence in her work, while bringing warmth and sincerity to everyone with whom she worked. She had extensive knowledge of medical and science literature, having worked as a reference librarian at the Long Island Jewish Medical Center, Health Sciences Library, the Milton Helpern Library of Legal Medicine, and at the Cornell University Medical College Library. Her professional contributions led to significant growth of the CSHL Library's programs and services. This memorial is a testament to Ellen's understanding of the important interactions between libraries and scientists in the advancement of knowledge.
Eligibility
Students enrolled in high schools are eligible to apply an internship that will occur in the summer after their 10th, 11th or 12th grade year. We invite applications from any interested student, but preference will be given to applications by students who belong to group(s) underrepresented in U.S. science.
Award terms
Ellen Brenner Memorial Internships involve working part-time for 6 weeks or full-time for 3 weeks during summer break. Recipients will receive a $1600 stipend.
Ellen Brenner interns are expected to submit a brief written report on their work at the conclusion of their internship.
Applications are to be submitted by April 30 of each calendar year and must include a resume, statement of interest, and letter of recommendation from teacher or guidance counselor. Click here to apply for the Ellen Brenner Summer Internship.
A complete application package must include the following:
A resume
A statement of interest describing your high school classes and subject interests, your anticipated college major or area of interest, and why this internship will benefit you. The statement should be 500-800 words in 12-point font, double-spaced.
A letter of recommendation from a teacher or guidance counselor. If preferred, the letter of recommendation can be emailed directly from the teacher or guidance counselor to ellen-brenner-fellowship@cshl.edu. The applicant's full name should be in the email subject.
The selection of Ellen Brenner Memorial fellows is based on CSHL's determination of:
Interest in science, history, writing, research, history of science, librarianship, and archives.
Evidence of the applicant's character and desire to complete the internship.
If you have any questions about applying, please contact Ms. Tricia Loria: 516-367-5020 or loria@cshl.edu