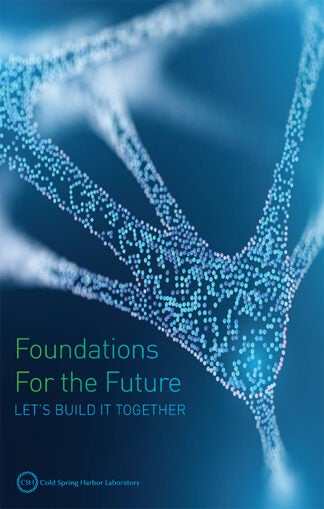 Cold Spring Harbor Laboratory (CSHL) is a unique research and education institution in both form and function. It supports extraordinary in-house research, trains visiting scientists, publishes resources used worldwide, and serves as the top meeting place for biologists. The physical attributes of the picturesque campus attract the world's scientists here, but the real draw is deeper. The human interactions catalyzed by our research and education programs make CSHL the absolute center of contemporary life science.
From this core, we promote and advance science for a better world and of course there is more to discover. We are planning new research and education facilities that are critical foundations for our future.
For more information on CSHL's Foundations for the Future Campaign (pdf), click on the image.