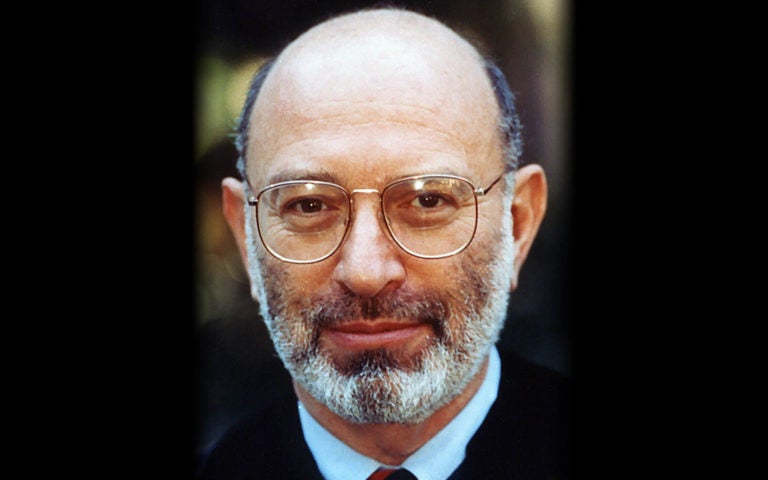 In November 1973, a paper published in the Proceedings of the National Academy of Science by Drs. Stanley N. Cohen and Herbert W. Boyer revolutionized the disciplines of biology, chemistry, and biotechnology. The paper ushered in what has been called "the new genetics" by describing a methodology for propagating DNA in foreign hosts. With the invention of DNA cloning, Drs. Cohen and Boyer provided a cornerstone for modern biological and medical research and the scientific foundation for the current revolution in the diagnosis and treatment of human disease.
In subsequent experiments, Dr. Cohen showed that genes can be transplanted between disparate types of bacteria and also that animal cell genes introduced into bacteria could function biologically in their new environment; thus, bacteria carrying human genetic information could be engineered to produce large quantities of man's own body chemicals.
Today, Dr. Cohen is the Kwoh-Ting Li Professor of Genetics and Professor of Medicine at Stanford University. He is the former Chairman of the Department of Genetics at that institution.
Dr. Cohen is the author of more than 300 scientific publications and the recipient of numerous honors and awards, including the National Medal of Science, the National Medal of Technology, the Lasker Award for Basic Medical Research, the Wolf Prize in Medicine, the Research Award of the Helmut Horten Foundation, the Prix de l'Institut de la Vie, the Lemelson-MIT Prize, the Albany Medical Center Prize in Medicine and Biomedical Research, the Shaw Prize in Life Science and Medicine, The Economist Innovation Award in Bioscience, and the John Stearns Award for Lifetime Achievement in Medicine from the New York Academy of Medicine.
He is a member of the National Academy of Sciences and a past Chairman of its Genetics Section. He also is a member of the Institute of Medicine of the National Academy of Sciences, a Fellow of the American Academy of Arts and Sciences, a member of the American Philosophical Society, and an inductee of the National Inventors Hall of Fame. He has been an Einstein Professor of the Chinese Academy of Sciences.
Dr. Cohen is a magna cum laude, Phi Beta Kappa graduate of Rutgers University and received his doctoral degree from the University of Pennsylvania School of Medicine in 1960.