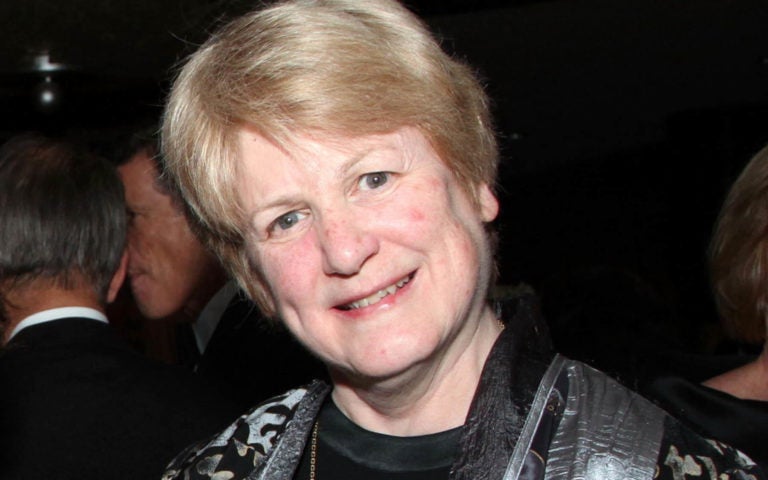 Mary-Claire King, Ph.D., is American Cancer Society Professor in the Department of Medicine and the Department of Genome Sciences at the University of Washington in Seattle. She was the first to prove that breast cancer is inherited in some families, as the result of mutations in the gene that she named BRCA1. In addition to the inherited breast and ovarian cancer, her research interests include genetics of hearing loss, the genetic bases of schizophrenia, genetics of systemic lupus erythematosus, and human genetic diversity and evolution. She also pioneered the use of DNA sequencing for human rights investigations, developing the approach of sequencing mitochondrial DNA preserved in human remains, then applying this method to the identification of kidnapped children in Argentina and subsequently to cases of human rights violations on six continents.
Dr. King grew up in Chicago. She received her BA cum laude in Mathematics from Carleton College in Northfield, Minnesota, her PhD in Genetics from the University of California at Berkeley, and her postdoctoral training at UC San Francisco. Her PhD dissertation in 1973 was the demonstration that humans and chimpanzees are 99% genetically identical. She was professor at UC Berkeley from 1976-1995 and at the University of Washington in Seattle since 1995. She has an adult daughter, Emily.
Dr. King has served on the Advisory Committee to the Director of NIH, the National Commission on Breast Cancer of the President's Cancer Panel, the National Academy of Sciences' Committee on Science, Engineering, and Public Policy (COSEPUP), and multiple councils and study sections of the NIH and the National Academy of Sciences. She was consultant to the Commission on the Disappearance of Persons of the Republic of Argentina and carried out DNA identifications for the United Nations War Crimes Tribunals.
Dr. King has been elected to the National Academy of Sciences of the USA, to the American Academy of Arts and Sciences, to the Institute of Medicine, and as a foreign member of the French Academy of Sciences. She received the Clowes Award in Basic Research from the American Association for Cancer Research, the Genetics Award from the Gruber Foundation, the Weizmann Award for Women and Science, the Heineken Prize for Medicine from the Netherlands Academy of Arts and Sciences, the American Cancer Society Medal of Honor for Clinical Research, the American Society of Clinical Oncology Award for Basic Science, and the University of California Medal. She has received 13 honorary doctoral degrees, including from Harvard, Yale, Columbia, and Princeton Universities.