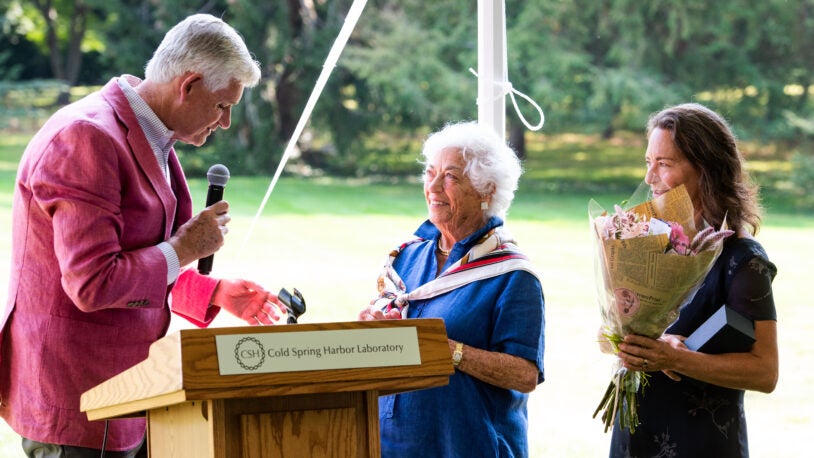 On a beautiful late summer Sunday, Cold Spring Harbor Laboratory (CSHL) held its twenty-first annual Women's Partnership for Science lecture and luncheon at the Banbury Conference Center in Lloyd Harbor. With over 300 attendees, the event raised over more than $300,000 to support women scientists' research at the Laboratory. The featured speaker, CSHL Fellow Hannah Meyer spoke about her lab's immunology work and the role T-cells play in preventing autoimmune diseases and fighting infections and cancer.
The 2022 luncheon honored Edith Seligson, a longtime benefactor of CSHL. Edith and her late husband Alan have been dedicated to supporting genetic-level cancer research, including the initiation of CSHL's Clinical Fellows Program and the founding of the Andrew Seligson Cancer Research Fund. CSHL President Bruce Stillman thanked Edith for her partnership, for her support, and especially for her friendship.
Founded in 2002, the annual luncheon raises funds each year to help support women students, postdocs, and scientists performing cutting-edge research at CSHL with more than one million dollars raised to date.