Cold Spring Harbor Laboratory (CSHL) has been granted a gracious and generous USD $5 million donation from BGI Group, the global genomics leader headquartered in Shenzhen, China. The gift establishes and preserves the BGI Nobel Laureates Archives, comprising all of the current and future personal collections of Nobel laureates held by the CSHL Archives.
The BGI Nobel Laureates Archives currently include Sydney Brenner, Francis Crick, Walter Gilbert, Carol Greider, Alfred Hershey, Barbara McClintock, Hermann Muller, Richard Roberts and James Watson.
The late Sydney Brenner, whose personal collection of laboratory notebooks, communications, and other original materials constitutes a portion of the new archives, said, "It pleases me greatly to hear that BGI will join in this venture." Walter Gilbert praised the new archives: "This will be great for BGI, for CSHL, and for science in general," he said.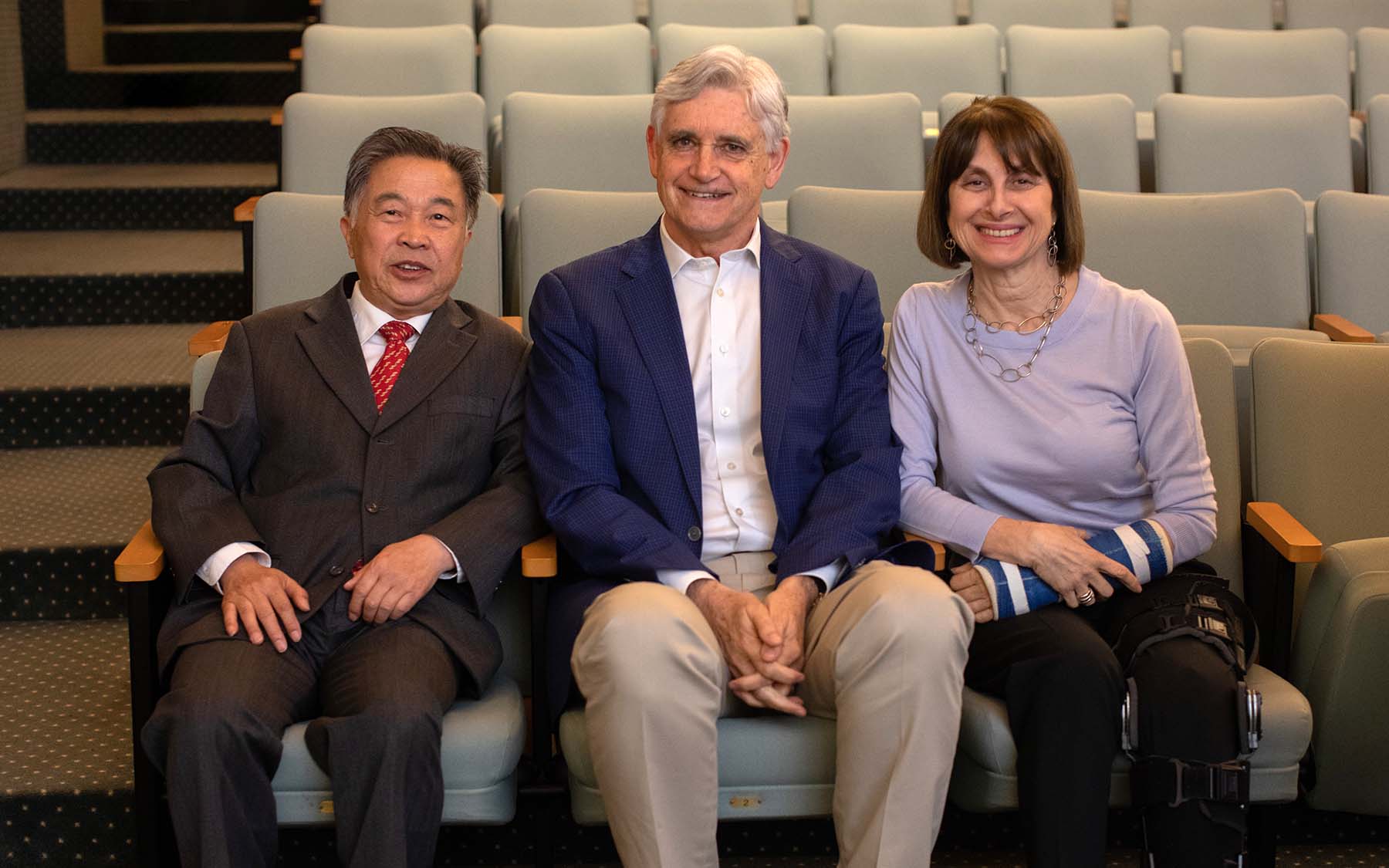 BGI shares the roots of human genetics history with CSHL, starting from the Human Genome Project (HGP). BGI, originally called the Beijing Genomics Institute, grew out of the vision of its founders to participate in the Human Genome Project, and they led China's contribution to that international effort.
The Nobel Laureates Archives at CSHL is an invaluable asset for the global community of genetics. BGI and its employees strive to join the effort of CSHL to protect the heritage, and to digitize the archives so that this resource is more accessible to mankind. Many BGI employees contributed donations to make the new Archive possible.
"We appreciate this opportunity for BGIers to contribute to the great course of inheriting, preserving, and more importantly, sharing with and learning from the common heritage of mankind," said Huanming "Henry" Yang, BGI co-founder, Chairman of BGI Research, and frequent participant in CSHL's annual Biology of Genomes meeting.
The CSHL Archives, located in the Laboratory's historic Carnegie Library building, house the personal collections of nearly two dozen influential and highly regarded scientists, from the dawn of the modern biological era to today, as well as Cold Spring Harbor Laboratory's Institutional Archives (which document CSHL's near 130-year history), a rare books collection, and an oral history collection.
This gift will help archivists curate and maintain the collections of Nobel Laureates, and will also provide an untold wealth of opportunity for historians and scholars of all stripes who wish to conduct research in numerous areas pertaining to the history of the life sciences.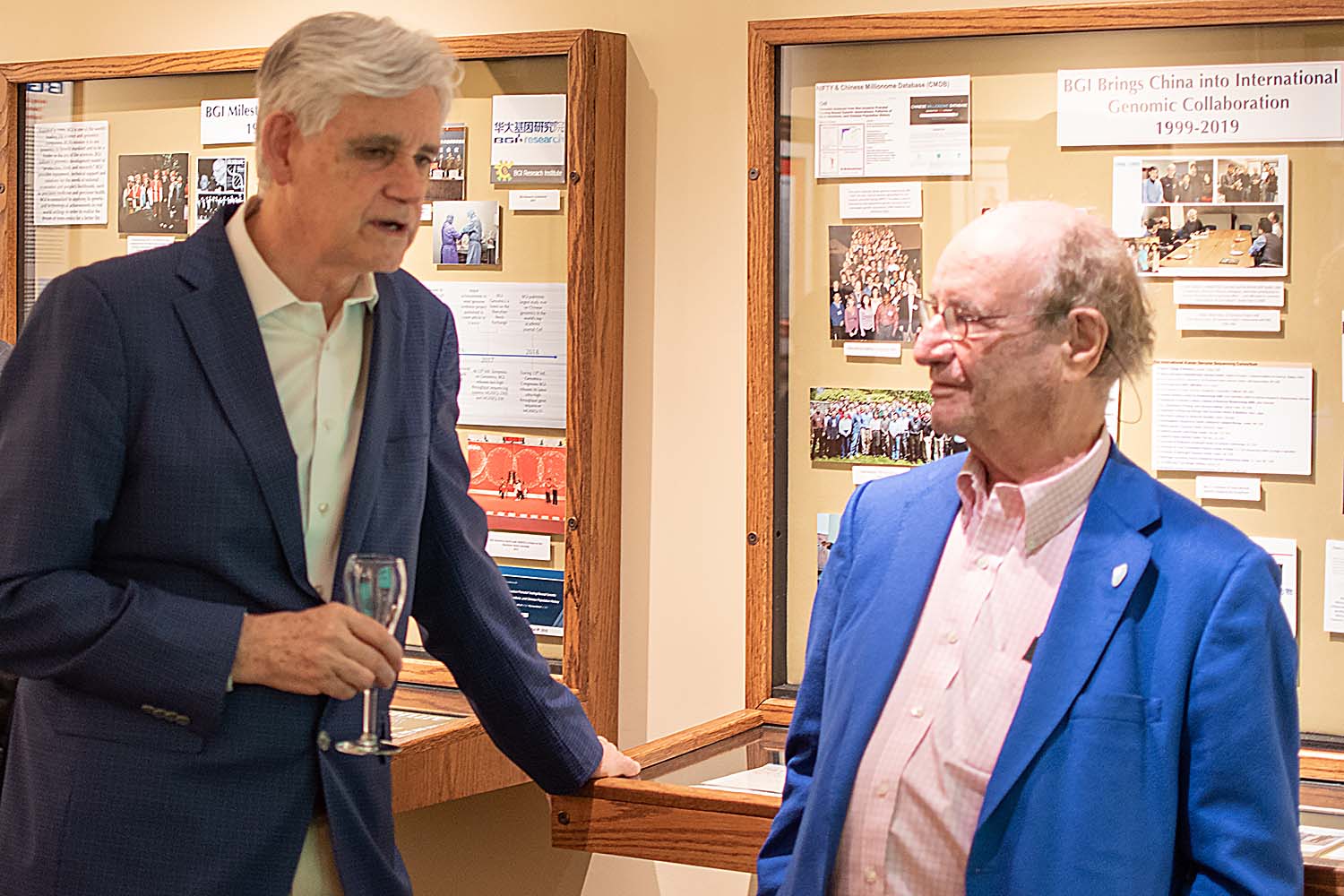 BGI is using genomics to benefit mankind and has since become one of the largest genomics organizations in the world, operating in more than 100 countries. The organization has achieved many milestones in genomics research, including completion of 1 percent of the HGP, sequencing the first rice genome, the first Asian genome, helping to lead the international 1000 Genomes Project, de novo synthesis of the yeast genome, and establishing the human gut microbial catalog.
CSHL President & CEO Bruce Stillman described the donation by BGI as "instrumental to the maintenance and growth of these very important collections at Cold Spring Harbor Laboratory," adding that it was "especially meaningful to have our two institutions linked together in perpetuity."
Learn more about the CSHL Archives and explore their extensive digital collections.
About BGI Group
BGI Group was founded in 1999 with the vision of using genomics to benefit mankind and has since become one of the largest genomics organizations in the world. With a focus on research and applications in the healthcare, pharmaceutical, conservation and environmental fields, BGI has a proven track record of innovative, high profile research, which has generated more than 2,000 publications. BGI's goal is to make state-of-the-art genomics highly accessible to the global research community and clinical markets by integrating the industry's broadest array of leading technologies, including BGI's own sequencing platform, economies of scale, and expert bioinformatics resources. BGI also offers a wide portfolio of transformative genetic testing products across major diseases, enabling medical providers and patients worldwide to realize the promise of genomics-based diagnostics and personalized healthcare.
---
---