Carol Greider has donated her lab notebooks and data to Cold Spring Harbor Laboratory (CSHL) Library & Archives. The material chronicles her work from 1975 to 1992, covering her Nobel Prize-winning work. Greider made her pioneering discoveries as a graduate student in Elizabeth Blackburn's lab at the University of California Berkeley in the 1980s. CSHL Library & Archives executive director Ludmila Pollock says, "These original lab notebooks, correspondence with colleagues, and more, document in her own clearly-written records, the steps and missteps that led Carol to her amazing discovery."
Greider, Blackburn, and Jack Szostak were awarded the Nobel Prize in Physiology or Medicine in 2009 for their work on telomerase, a protein that helps protect the fragile ends of DNA. Telomerase adds a chain of small DNA snippets to the ends of DNA strands to help form a protective cap. Greider did the first experiment showing evidence of telomerase activity just before Christmas of 1984. Since her discovery, short telomeres have been linked to aging and abnormal telomeres have been associated with cancer.
Greider continued to study telomerase as one of the first CSHL Fellows. CSHL President and CEO Bruce Stillman says, "Carol's first major accomplishment at Cold Spring Harbor was identifying the sequence of the RNA component of telomerase. It is therefore appropriate for her lab notes to return to CSHL as part of our rich archives of molecular biology. I thank Carol for donating these important documents." The complete set of Greider's notes are available online at CSHL Library & Archives' Dr. Carol Greider collection.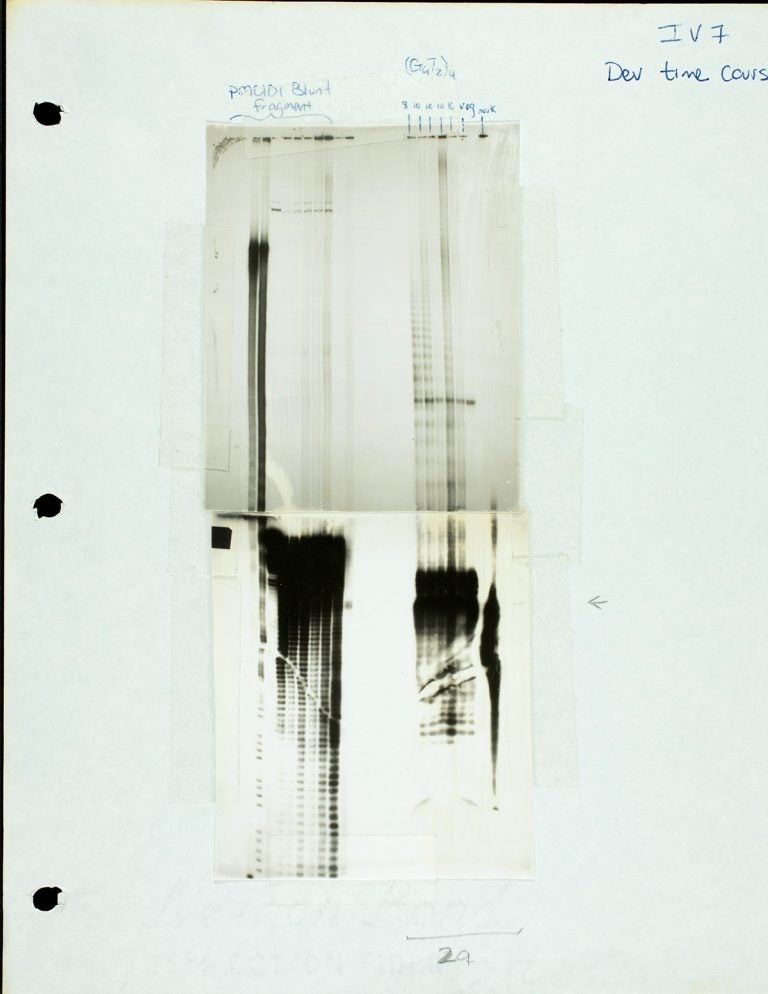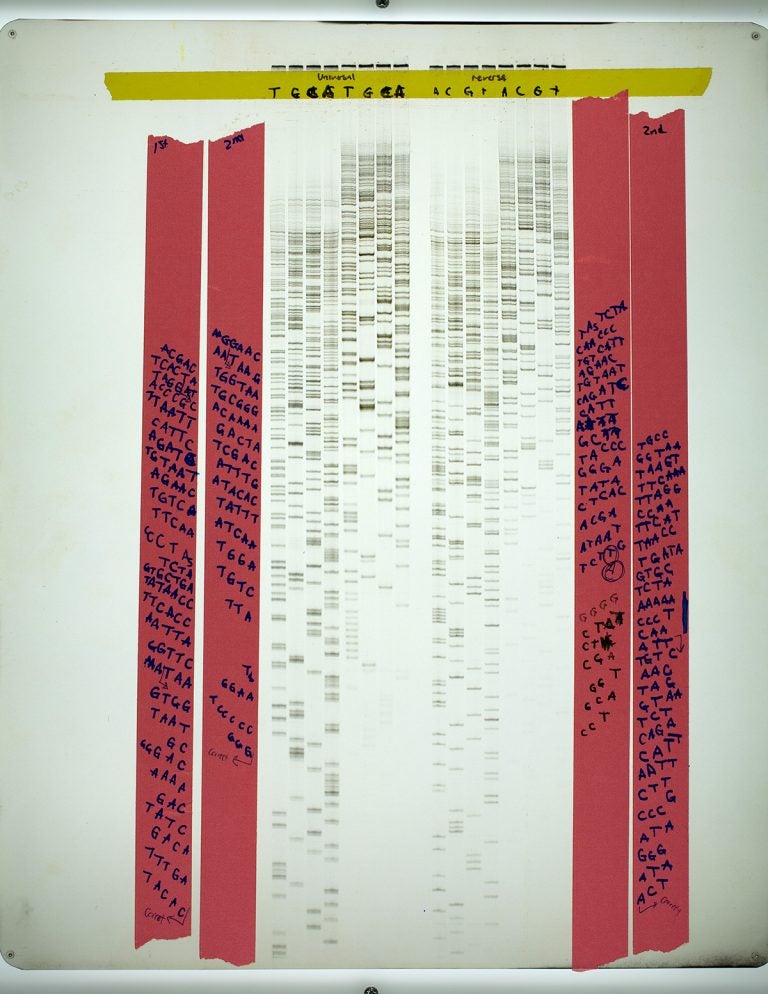 Written by: Luis Sandoval, Communications Specialist | sandova@cshl.edu | 516-367-6826