On April 3, 2019, Cold Spring Harbor Laboratory (CSHL) and SightMD held a dedication ceremony for the SightMD Center for Health and Wellness. The center will offer CSHL employees a number of comprehensive eye care services.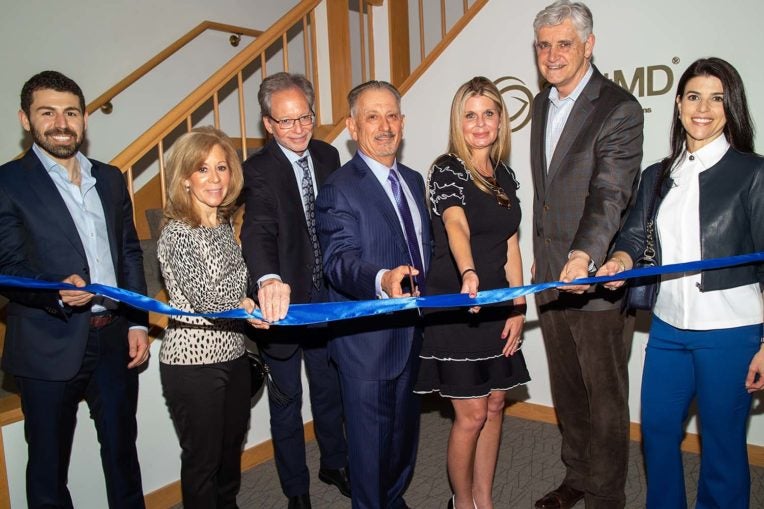 Dr. Bruce Stillman thanked John Passarelli, long term CSHL Corporate Advisory Board member and his wife Heidi for their support, as well as Dr. Raj and Mona Sarwal, Dr. Richard and Dayna Nattis, Dr. Jeffrey and Roseann Martin, and Shayan Masoudpour of Chicago Pacific Founders. "We are pleased to have this collaboration with SightMD which we feel will be a mutually beneficial arrangement," said CSHL President and CEO Bruce Stillman.
"SightMD is thrilled to affiliate with a world class organization such as Cold Spring Harbor Laboratory," said SightMD's Dr. John Passarelli. "We very much look forward to providing state-of-the-art eye care to the staff, scientists and all the people who work at this incredible institution."
"We are excited that this partnership with SightMD will enable CSHL to expand the health services that we offer to our staff," said Katie Raftery, CSHL Vice President, Human Resources.