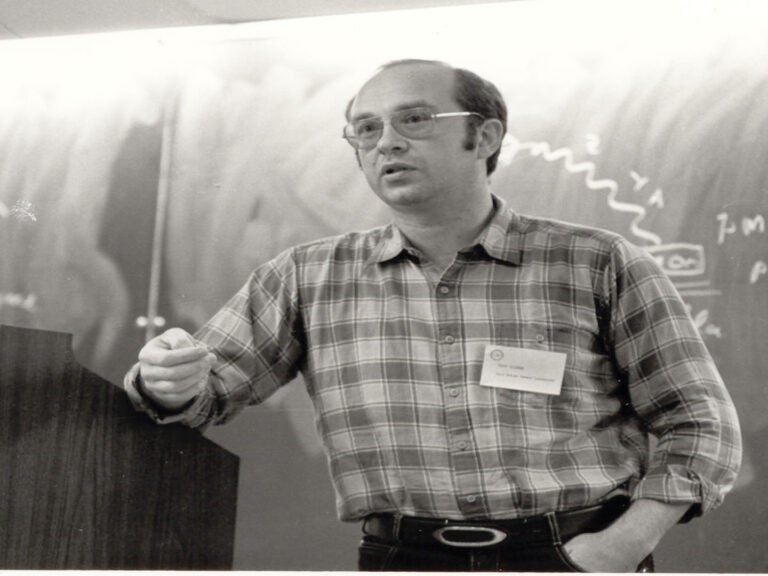 After emigrating from the former Soviet Union in 1972 and subsequently completing his Ph.D. at the Weizmann Institute of Science in Israel, Yakov "Yasha" Gluzman arrived in the United States in 1977 to pursue his scientific career. Yasha spent many impactful years at Cold Spring Harbor Laboratory (CSHL), where he made a pivotal discovery through his extensive work developing adenovirus vectors that deliver genetic instructions to human cells and direct them to produce foreign proteins. The cells and viruses have been modified over the years, but through this research, adenovirus vectors got their start at CSHL. Yasha continued his research at CSHL until 1990, contributing significantly to the work CSHL produced during those years. Although Yasha passed away in 1996, he continues to be well-remembered by his former colleagues, many of whom are still faculty at CSHL, including President and CEO Bruce Stillman.
In 2022, two philanthropic gifts established fellowships in Yasha's memory.
As a young graduate student working at CSHL, Ian Mohr, Ph.D., felt extremely fortunate to be conducting research alongside Yasha, whom he came to see as a mentor. Reflecting on that seminal relationship, Ian, now running his own lab at NYU, wanted to not only give back to CSHL where he got his start, but also to memorialize Yasha who meant so much to him personally and professionally. To honor the enormous impact Yasha had on Ian's life and career, and help foster future generations of scientists, Ian and his wife Michelle Pacht, Ph.D. made a gift to CSHL to endow an Undergraduate Research Fellow (URP). As Ian told Bruce Stillman, "It means so much to Michelle and me to name the Yakov Gluzman URP in Yasha's memory."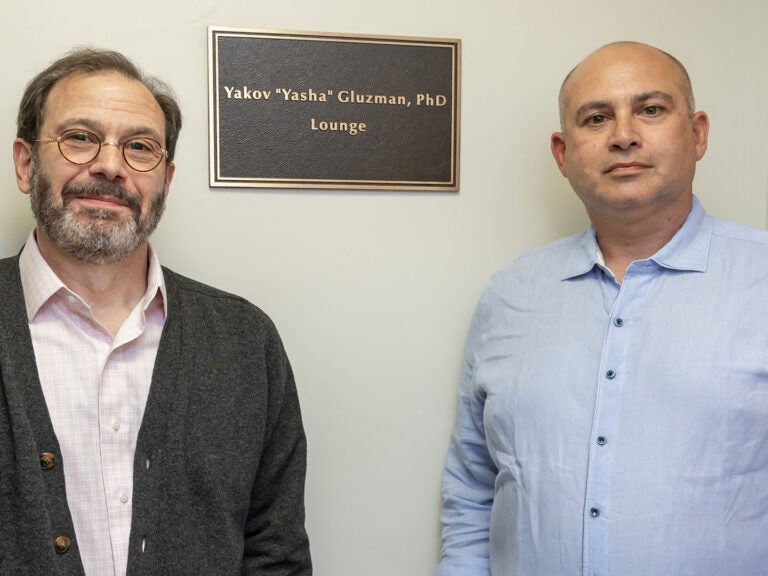 Ilan Gluzman, Yasha's son, was equally inspired. Ilan has many fond memories of being a young boy growing up on the CSHL campus. Whether finding a parakeet on the CSHL beach, sledding down the snowy hills of the Jones Lab, or being Barbara McClintock's next-door neighbor, those early years at CSHL left an indelible mark on Ilan. Ilan and his wife Josefa made a one-million-dollar donation to CSHL, establishing the Yakov Gluzman Fellowship. This investment will fuel the work of a Ph.D. candidate in the field of quantitative biology and solidify Yasha's legacy at CSHL in perpetuity.
On March 10, 2023, in honor of all that Yasha contributed to CSHL, the James Library lounge was dedicated in Yasha's name.