Cold Spring Harbor Laboratory (CSHL) actively encourages budding young scientists interested in pursuing a career in research. The Undergraduate Research Program (URP) at CSHL was established in 1959 to allow college students to conduct research in a professional laboratory environment. Hosted in the summertime, the ten-week program teaches students the scientific process, technical methods, and theoretical principles. Professors and other CSHL researchers also guide participants on how to communicate their discoveries to other scientists. Many URP participants decide to pursue research after their summer, with a few returning to CSHL for their studies. Some have even gone on to win awards, including the Nobel Prize, and to teach at prestigious institutes around the world.
A summer like no other
Hundreds of students apply each year to the URP program, but only 20 applicants are selected. About half of these students focus on quantitative biology and neuroscience, while the other half choose to work in CSHL labs that focus on other types of research. Many participants come from colleges and universities without opportunities to get hands-on research experience before deciding their career path. They spend ten weeks in a CSHL lab, working with the faculty and learning from graduate students and postdocs. The program includes skill-building workshops, such as scientific presentation, Python programming, and data analysis. It all culminates in an end-of-summer symposium where students present the work they have done throughout the program.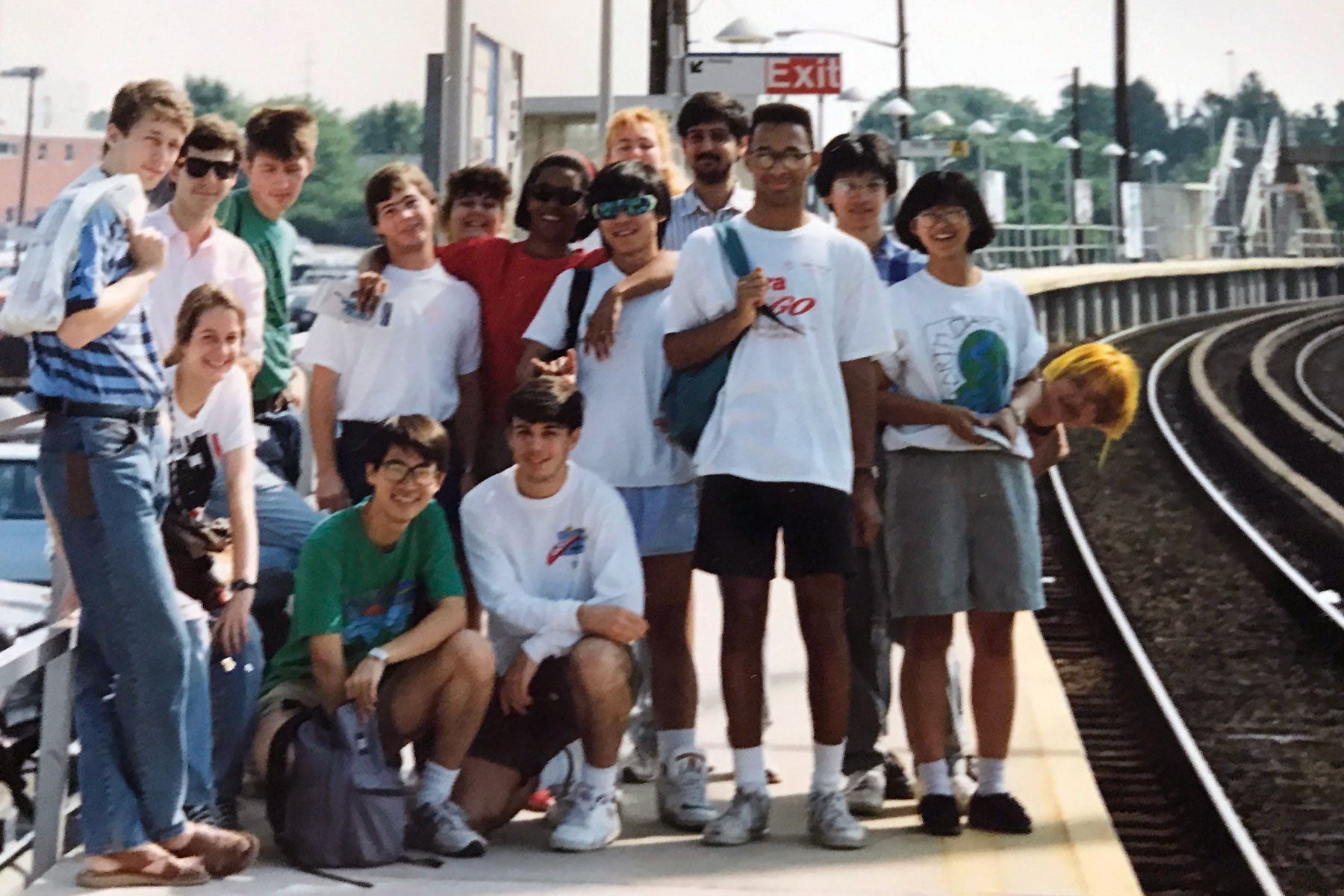 Students come from all over the United States and sometimes internationally. They are housed in cabins on the CSHL campus and often spend time together when they are not in their labs or classes. There is an annual "Professors versus URPs" volleyball game, where the students face-off with their mentors for some friendly competition. On weekends, they explore New York City and Long Island.
CSHL canceled the 2020 URP program due to the SARS-CoV-2 pandemic but offered a virtual version for 2021. Because physical lab work and hands-on research are not possible in this format, all of the 2021 students are focused on computational and analytic research. CSHL Associate Professor Christopher Hammell and CSHL Associate Professor Jesse Gillis are co-directing the program, assisted by administrators in the School of Biological Sciences. Although the students are not on campus, they are still getting valuable experience and building connections with their fellow URP participants.
Applications from eligible college sophomores and juniors were due January 15 for this year's program.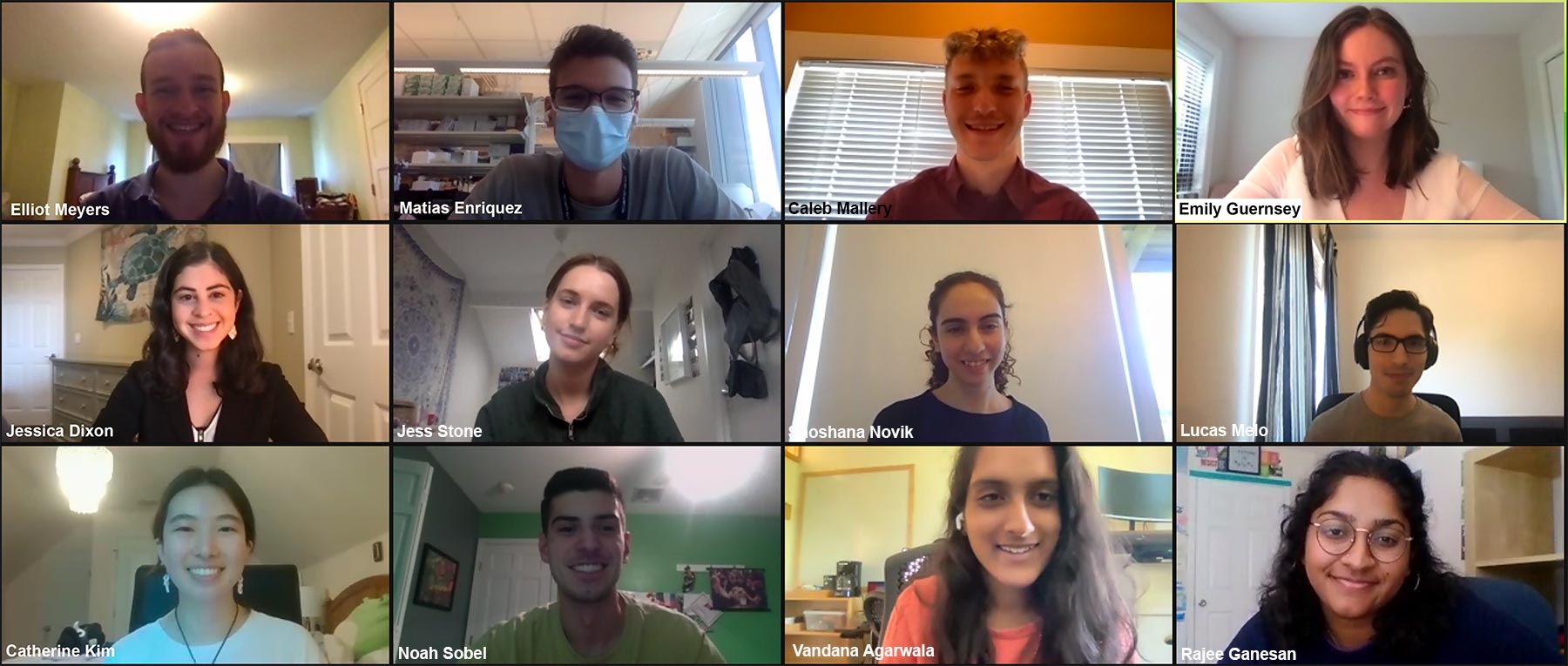 Coming back for more
Some previous URP students had such warm memories that they returned to the Laboratory later in their careers. Many highlight how different facets of the program sparked their excitement for science.
Monn Monn Myat, the current associate dean of the School of Biological Sciences, participated in the URP program and worked with CSHL Professor Adrian Krainer in 1990. She says, "My URP experience was instrumental in my decision to pursue a research career. I entered a graduate program where classes consisted of reading primary literature and discussing it with leaders in the field. My URP experience gave me the skills and confidence to think about research and experimental design and to be able to discuss it." She returned to CSHL in 2017, "excited to be part of the unique and tight-knit community at CSHL again."
Other URP students come back to CSHL to continue their graduate studies in the School of Biological Sciences. Asad Aziz Lakhani (2017 participant) was a student at Clare College at the University of Cambridge, which sends one student to the URP program each year. He says, "when I entered the URP, I wasn't certain about pursuing a Ph.D. However, I tremendously enjoyed CSHL's spirit of research, which convinced me that it would be the right path forward." Lakhani is currently part of CSHL Fellow and Cancer Center member Jason Sheltzer's lab, where he studies the role of abnormal chromosome numbers in cancer growth.
Similarly, Nicole Sivetz (2018 participant), describes being at a crossroads in her undergraduate studies; she wasn't sure what she wanted to pursue after graduation. She says:
"Participating in the URP program helped me realize my potential to become a basic research scientist. They really let me spread my wings and see where I could go after college. And so it just reaffirmed my passion for research."
Sivetz now works in CSHL Professor Mikala Egablad's lab studying how inflammation promotes the movement and growth of cancer cells from a primary tumor to other sites in the body. She still keeps in touch with the other students from her URP summer.

For Julia Wang (2018 participant), the URP program helped her develop a new trajectory from her previous background in computer science at Stanford. After working in CSHL Assistant Professor Tatiana Engel's lab for an URP summer, she returned to pursue a Ph.D. at CSHL. Wang says:
"I was kind of an oddball by having a really strong interest in research, especially neuroscience research. Because I was in the computer science program, I didn't have as much knowledge about how to approach grad school. And then I got here, did the summer, and I got back and I was like, yeah, I'm going to apply to grad school now. So it pretty much completely convinced me to go for it immediately."
Ben Harris (2016 participant), who currently works in CSHL Associate Professor Jesse Gillis' lab, also returned to CSHL to pursue his Ph.D. shortly after his summer as an URP participant. He says:
"I would say it's one of the best internship programs I was a part of. In addition to putting you into research labs, there's really good mentors. It creates a really good network of other scientists around your age that you can stay in touch with after the program ends."
Many of the learning experiences stay with the students long after they finish the program. For Patrick Cunniff (2017 participant), seeing Jennifer Doudna, one of the co-discoverers of CRISPR, speak at the CRISPR conference was his most memorable event. He says:
"It was actually the first time I had ever heard of CRISPR. And it's kind of come full circle now because I work with CRISPR every day. And so it's interesting that one of my take-home experiences from the summer was seeing some of the top scientists in the world who were doing this groundbreaking research, and then now be applying it in my own science is an interesting come-around to the same place."
Cunniff is now a graduate student in CSHL Professor Chris Vakoc's lab. He is studying a transcription factor that contributes to pancreatic cancer and may be suitable as a therapeutic target for treating the disease.
Onwards and upwards
The URP program has hosted a number of notable alumni in the scientific community. These include David Baltimore (attended 1959) who along with Renato Dulbecco and Howard Martin Temin won the 1975 Nobel Prize for their discoveries concerning the interaction between tumor viruses and the genetic material of the cell; Alfred Goldberg (attended 1961), professor at Harvard Medical School; Charles Gilbert (attended in both 1969 and 1970), professor at Rockefeller University; Gerry Rubin (attended 1970), Howard Hughes Medical Institute Investigator; Geraldine Seydoux (attended 1985), Howard Hughes Medical Institute Investigator and professor of Molecular Biology and Genetics at Johns Hopkins.
For many URP participants, the program is an unforgettable experience. Between their residence on campus, friendships with working scientists, and exposure to cutting-edge ideas, the program can change the course of their lives.
Written by: Jasmine Lee, Content Developer/Communicator | publicaffairs@cshl.edu | 516-367-8845