The Cold Spring Harbor Laboratory (CSHL) School of Biological Sciences takes an innovative approach to advanced education. Graduates of the doctoral program pursue diverse careers. This year, ten students were awarded Ph.D. degrees. Here they recall memories and experiences that they take from the Laboratory moving forward.
---
Brianna Lynn Bibel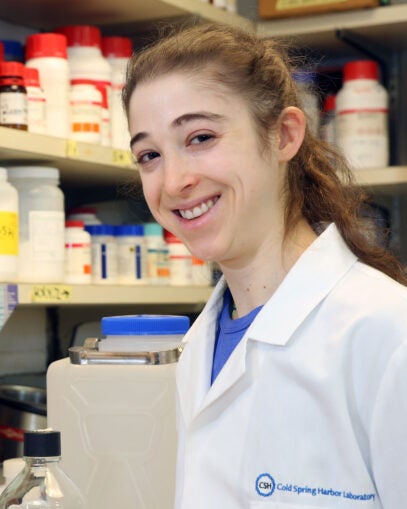 St. Mary's College of California
NSF Graduate Research Fellow
Entering Class of 2016
Thesis: "Regulating the regulator: Phosphorylation-mediated regulation of the RNAi effector protein Argonaute"
I fell in love with Cold Spring Harbor Laboratory the minute I stepped on campus (even though it meant stepping in some snow). I had come across the name "CSHL" frequently in my undergraduate molecular biology class and it seemed like a magical place steeped in scientific history. I didn't even know it had a graduate program. But when I was looking into potential grad schools and discovered it did, I knew I wanted to apply. I was ecstatic to get an interview and fell in love quickly during recruitment weekend. Therefore, I was thrilled and grateful to be offered a position. As an introverted geek, I feel incredibly fortunate to have had the opportunity to immerse myself in learning and exploring the unknowns of the molecular world, taking advantage of the beautiful, secluded campus. Secluded location-wise at least—at least before the pandemic, scientists from around the world were constantly coming to give talks and meetings I could attend for free. I learned so much through those opportunities, as well as through my time in the courses and, of course, in the lab.
Looking back over my years in the laboratory of Leemor Joshua-Tor, I am amazed at how much I learned and how much I matured as a scientist. And I am incredibly grateful to everyone who helped me on that journey. I love knowing that my biochemical investigation of the inner workings of RNA interference helps fit some puzzle pieces into our understanding of genetic regulation. And, as I move on, I can't wait to use the skills I've learned to help put pieces into new and exciting puzzles.
---
Alberto Corona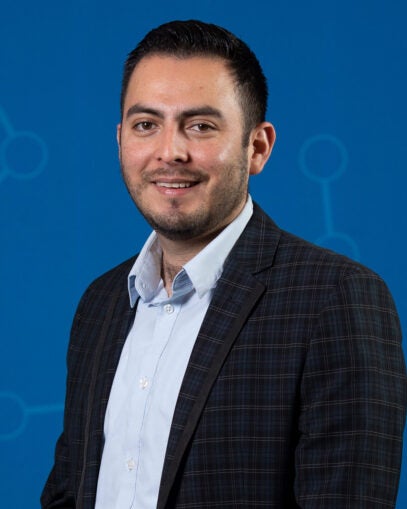 San Bernardino Valley College
University of California, Riverside
Ruth L. Kirschstein NRSA Institutional Predoctoral Trainee
William Randolph Hearst Foundation Scholar
Entering Class of 2016
Thesis: "Sex-dependent neural activity underlying parenting behavior in mice"
When I arrived at Cold Spring Harbor Laboratory, I mainly had experience in plant biology as an undergraduate. During the first semester at CSHL, I had to take courses on a variety of topics such as cancer, genetics, structural biology, and neuroscience. It was an extremely valuable experience, and I was inspired by the behavioral neuroscience community at CSHL. Although David Jackson, my academic mentor, tried to convince me that plants have brains too, the intellectually diverse environment at CSHL propelled me towards the neuroscience of social behavior instead—an area of great personal interest.
Finding good mentors is, in my opinion, one of the most challenging and important aspects during the Ph.D. training. I was fortunate enough to find a few. First, I would like to thank my Ph.D. advisor, mentor, and one of the best human beings I have met, Steve Shea. He always inspired me to be the best scientist I can possibly be through his positivity and encouragement. Frankly, Steve was always too nice. Second, I would like to thank Dave Jackson, who always checked on my progress and provided me with guidance. Finally, I would also like to thank my thesis committee, my family, my wife, colleagues and friends—without whom my amazing journey through CSHL would not have been possible.
---
Jordan Bruno Gegenhuber
Pacific University
NIH F31 Predoctoral Fellow
Charles A. Dana Fellow
Mr. and Mrs. John Phelan Fellow
Entering Class of 2017
Thesis: "Epigenetic regulation of brain sexual differentiation by estrogen receptor alpha"
I started at Cold Spring Harbor Laboratory with a broad interest in understanding how the brain develops. As a result of the collaborative, interdisciplinary environment at CSHL, this interest was refined into answering a long-standing question in molecular neuroscience: how do hormones establish sex differences in the brain? During my time in the laboratory of Dr. Jessica Tollkuhn, I discovered that hormones impart a lasting molecular memory to developing neurons, enabling persistent sex differences in their intercellular communication. Coincidentally, my research revealed that genes implicated in neurodevelopmental disorders are regulated by hormones during brain development, possibly explaining the notable sex bias of these diseases.
The Ph.D. is a journey that transcends research. It is by the hands of many that one completes this degree, and I have many to thank for reaching the end—the School of Biological Sciences, for providing me with the tools and freedom to pursue the science that I find important; friends and family, for their unending support; and colleagues, for their wisdom and career guidance. It has been a tremendous privilege to work with the people of CSHL. Because of this community, I have seen and made discoveries I could have never dreamed. Like any journey, my time here has come to an end, but my experiences along the way will last a lifetime.
---
Benjamin D. Harris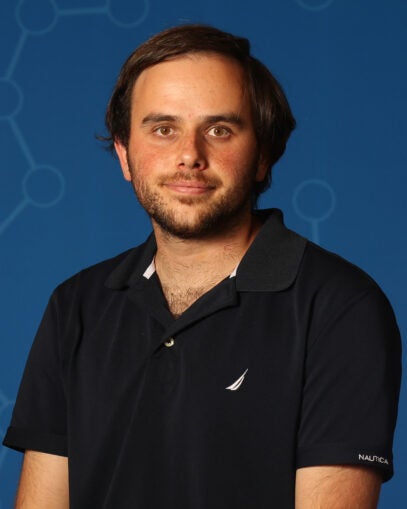 Colgate University
Crick-Clay Fellow
Entering Class of 2017
Thesis: "Atlas level single cell RNA sequencing analysis reveals the functional landscape of cell types"
I first arrived at Cold Spring Harbor Laboratory as an intern in the Undergraduate Research Program (URP) in the summer of 2016. From the start, it was very clear that the community at Cold Spring Harbor made it an exceptional place to train as a scientist, which made it an easy choice to return for my Ph.D. the following year. After an exciting semester of classes and three rotations, I joined the lab of Dr. Jesse Gillis for my thesis work. The broad coursework prepared me well to work on computational methods for robustly characterizing cell types across multiple biological systems. An important aspect of my research was that it focused on meta-analysis—the re-analysis of multiple published datasets. With 1000s of publications a year in biological sciences, many of them produce sequencing data from biologically similar conditions, making meta-analysis a powerful method for identifying robust patterns seen across publications. My thesis work used data from 100s of publications to identify robust gene expression patterns in neurons, hematopoietic stem cells, and maize.
While a Ph.D. is largely defined as an individual achievement, I could not have completed it without the help and support of the community here at CSHL. The members of the Gillis lab were the best colleagues I will ever have. I learned so much from and with all of them. The broader community at CSHL was just as important to my success, providing both intellectual support and various forms of reprieve from the stresses of grad school. One unfortunate/ fortunate aspect of scientific training is that CSHL is a very transitory place. My time at CSHL is over; however, many of the connections I made on this campus have turned into career-long colleagues and lifelong friends.
---
David Eugene Johnson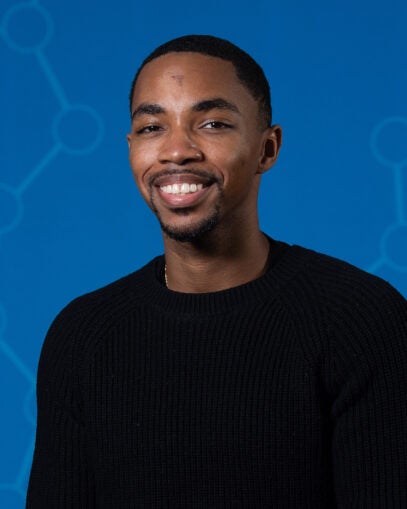 Brown University
HHMI Gilliam Fellow
National Science Foundation Fellow
William Randolph Hearst Foundation Scholar
Entering Class of 2016
Thesis: "Elucidating the effects of depleting BRPF1 in Human GBMs"
When I arrived at CSHL, I was in awe of how different it was compared to the canonical look one would attribute to a research institution. The buildings reminded me of homes; the campus, regardless of season, had a welcoming ambience—a place you would take your family for a weekend vacation. It felt "normal". However, behind these doors were brilliant minds striving for scientific excellence, students learning, evolving, and applying basic principles of science, so that soon, they can cultivate and take ownership of their scientific project(s). It was here at CSHL that I was introduced to a variety of perspectives on how to do science as well as what qualifies as good science (and what does not).
I would like to thank CSHL's Leadership and School of Biological Sciences for providing a space for newly matriculated students to find their bearings, creating and maintaining a structured program aimed at exposing students to different areas of science, establishment of the academic mentor program, and lastly, staying accessible and present with students throughout their graduate career. Most importantly, I would like to thank my family, close friends, and colleagues that saw me, heard me, empathized with me, and actively supported me through the ups and downs of my years here at CSHL. Thank you and Much Love.
"There is no better than adversity. Every defeat, every heartbreak, every loss, contains its own seed, its own lesson on how to improve your performance next time." — Malcolm X
---
Christopher Stephen Krasniak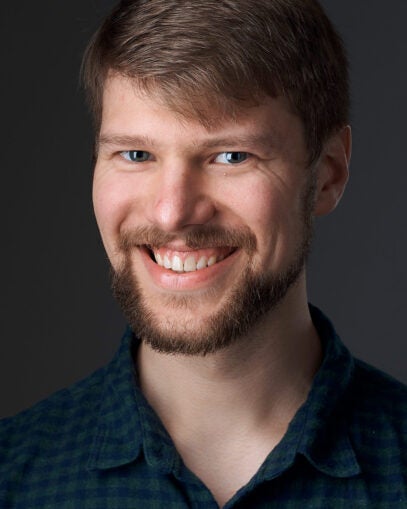 Colby College
Ruth L. Kirschstein NRSA Institutional Predoctoral Trainee
Entering Class of 2016
Thesis: "Mesoscale imaging and inactivation in a standardized visual decision-making task"
I came to CSHL in the summer of 2016 confident in my abilities and sure that I would be out of the program in four years flat with a host of publications—but if a Ph.D. does one thing, it challenges you. Six years later I have discovered that research is hard, but the skills you gain as you overcome or detour around each obstacle make the journey worthwhile. While finding the earth-shattering discovery I expected remains elusive, looking back over my six years I'm proud of the progress I have made along the way. I have expanded my scientific knowledge, gained technical skills, developed my coding abilities and quantitative reasoning, and tested my grit.
I wouldn't have made it to this day without help from so many people. I thank my classmates, especially for an amazing first year full of fun and great discussions. I'm grateful for the school, for making this journey as painless as they could. I need to thank my parents for everything they have given me to get me to this point, and my siblings for reminding me that what I do is actually kind of cool. I am indebted to the Schwarz-Marcus-Sokoloff family for always being inquisitive and welcoming me into their family. But above all I need to thank my wife, Julia, for always being supportive when I need it and telling me to suck it up when I need that too.
---
Shaina Lu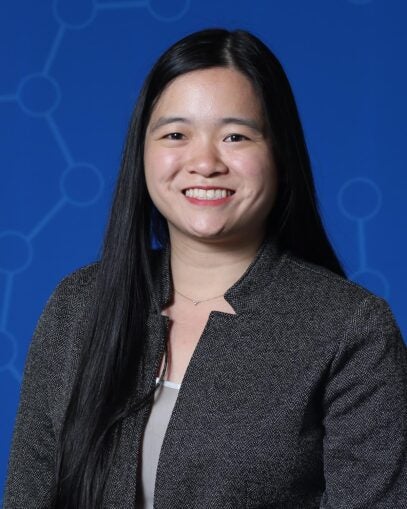 Swarthmore College
Edward and Martha Gerry Fellow
Entering Class of 2016
Thesis: "The replicability of spatially-resolved transcriptomics for modern neuroscience"
Coming from a liberal arts background, I was attracted to the pan-biology approach to learning at Cold Spring Harbor Laboratory. I understood that pursuing a Ph.D. meant specializing, but in my typical indecisive way and love of broad-based learning, I chose the program that allowed me to pursue as broad of a Ph.D. study as possible. Exposure across biological fields turned out to be the best training I could receive, as my thesis work ultimately bridged many independent scientific fields. In assessing the replicability of newly emerging spatially-resolved gene expression tools, I was fortunate to grapple with questions concerning computational biology, neuroscience, big data approaches, the use of reference data in biology, meta-analysis, and much more. Dabbling in all these areas while pursuing one unifying research project certainly kept my interest and kept me on my toes!
Of course, all this would not be possible without my two Ph.D. advisors, Tony Zador and Jesse Gillis. Together, and in unknowingly complementary approaches, Tony and Jesse have supported my growth into the scientist I am today. They have fostered my critical thought, ability to solidify a scientific argument, and communicate the results clearly and convincingly. These are skills that I will carry with me throughout my career. I am also deeply thankful to my colleagues and friends at CSHL who together created an inquisitive and supporting environment to grow as a scientist. Finally, I thank my friends and family, across both oceans, for their unwavering support and perspective from the 'real world' during my Ph.D.
---
Luqun Shen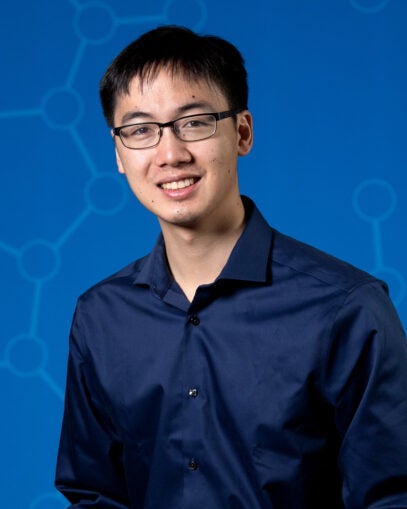 University of Notre Dame
George A. and Marjorie H. Anderson Fellow
Entering Class of 2016
Thesis: "Neural mechanisms of vocal discrimination in maternally-experienced mice"
When I joined the School of Biological Sciences at Cold Spring Harbor Laboratory, I thought I was prepared for what the next six years had in store for me. I had done some undergraduate research before, so I figured it would be something close to that. In reality, nothing could have prepared me for what graduate school entailed. Graduate school, as I have come to learn, is about making mistakes. It's the failed experiments, the unsuccessful talks, the careless errors you make when analyzing your data. The experience of having an independent research project, where the success and failure of the project lies solely in your hands is, in a word, intense. However, I couldn't imagine a better place to undertake this journey. The collaborative and supportive environment at CSHL allowed me to learn from my mistakes, encouraging me and helping me grow not just as a scientist, but as a person.
I would like to thank my mentor, Steve Shea, for his guidance throughout the past six years. While I'm sure taking a student with minimal neuroscience experience was challenging, his mentorship, expertise, and patience was more than I could have asked for. I also need to thank my family, friends and colleagues who have supported and encouraged me in more ways than I can count. I consider myself lucky and privileged to be in the company of so many brilliant individuals, and I hope I can continue to learn and grow with them in the future.
---
Martyna Wiktoria Sroka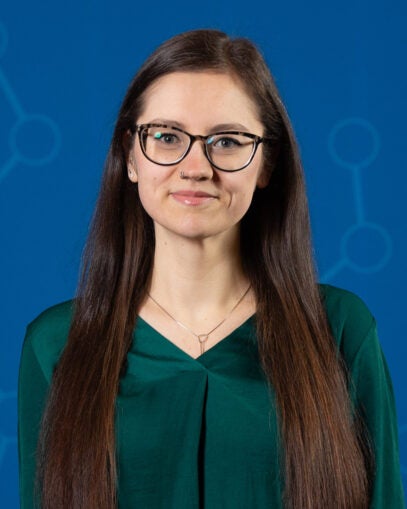 University of Aberdeen, Scotland
Edward and Martha Gerry Fellow
Entering Class of 2016
Thesis: "Myodifferentiation of rhabdomyosarcoma"
My thesis research project was focused on rhabdomyosarcoma, a rare but aggressive cancer that affects children and young adults. This cancer is thought to arise from cells that fail to become muscle and instead grow uncontrollably to form tumors. In my research, I developed a novel genetic screening method to identify genes which, when perturbed, convert rhabdomyosarcoma cancer cells into normal muscle.
An enriching aspect of my project was close contact with rhabdomyosarcoma patients and their families. Seeing the profound impacts of the disease in their lives served as a constant reminder of the importance of biomedical research, fueling my determination to positively impact the well-being of patients.
During graduate school, I've been challenged, I've learned, and I've grown. I became a more well-rounded, creative and persistent scientist—but also a better person.
As I reflect on my time at CSHL, the primary emotion that comes to mind is gratitude. I couldn't have made it without the support of so many people, who I owe a massive thank you to:
My supervisor, Dr. Christopher Vakoc, for his mentorship, support and trust to pursue bold and risky ideas. The SBS administration greatly shaped my graduate school experience and made it loads of fun, which made all the difference. It has been a privilege to learn alongside and from my fellow classmates, whose diversity of interests and commitment to learning never ceased to amaze me. Lastly, yet most importantly, I am grateful to my family and friends, who have always had my back and cheered me on during difficult times.
I am excited to continue my career in research and advance our understanding and treatment of pediatric cancers.
---
Ran Yan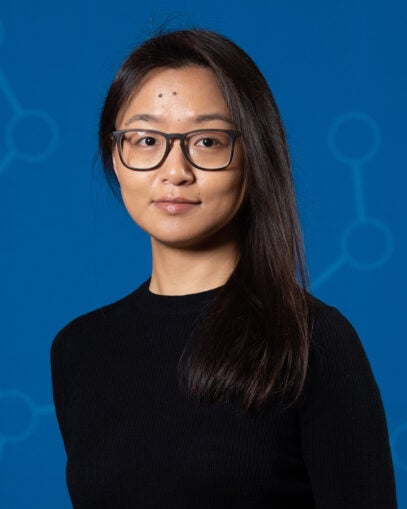 Ocean University of China
George A. and Marjorie H. Anderson Fellow
Entering Class of 2016
Thesis: "Tumor immunogenicity and plasticity of cancer-associated fibroblasts
orchestrate the host immune response to mouse pancreatic cancer"
I had a strong interest in studying cancer immunology and was lucky to have the opportunity to work in Douglas Fearon's lab. During my research, I gained a comprehensive understanding of the immune system. In addition, I discovered that, in response to T-cell infiltration, the immunosuppressive cancer-associated fibroblasts (CAFs) have the plasticity to develop an immune-promoting chemokine profile. This study demonstrates a dynamic crosstalk among cancer cells, T cells, and CAFs, and provides clues for improving the efficacy of immunotherapy.
Besides my own research, I have become a scientist with broad interests in multiple disciplines. From the first-year curriculum, year-around invited speakers, and fantastic meetings and courses programs, I became familiar with subjects such as neuroscience, bioinformatics, and structural biology. The knowledge I have gained here will always be the foundation for future collaborating studies across different fields. With no computational background, I was able to learn how to analyze single-cell RNA sequencing data, which advanced my research.
More importantly, my experience here has encouraged me to stay curious and constantly learn new things.
I would not be able to finish my Ph.D. without the compassionate CSHL community. The amazing staff at the school who have thoughtfully provided support; receiving staff would kindly deliver packages directly to my office; classmates and colleagues who I have become close friends with; warm memories have been made here. CSHL will always be one of my homes away from home.
Written by: Communications Department | publicaffairs@cshl.edu | 516-367-8455