While attending the Banbury Center's "Professionalizing Science Communication" meeting (February 2-5), Executive Producer, Launchpad at WGBH and The Rita Allen Foundation Fellow for Science Communication at WGBH Adnaan Wasey took the time to chat with me about his career and what makes it so unique to him.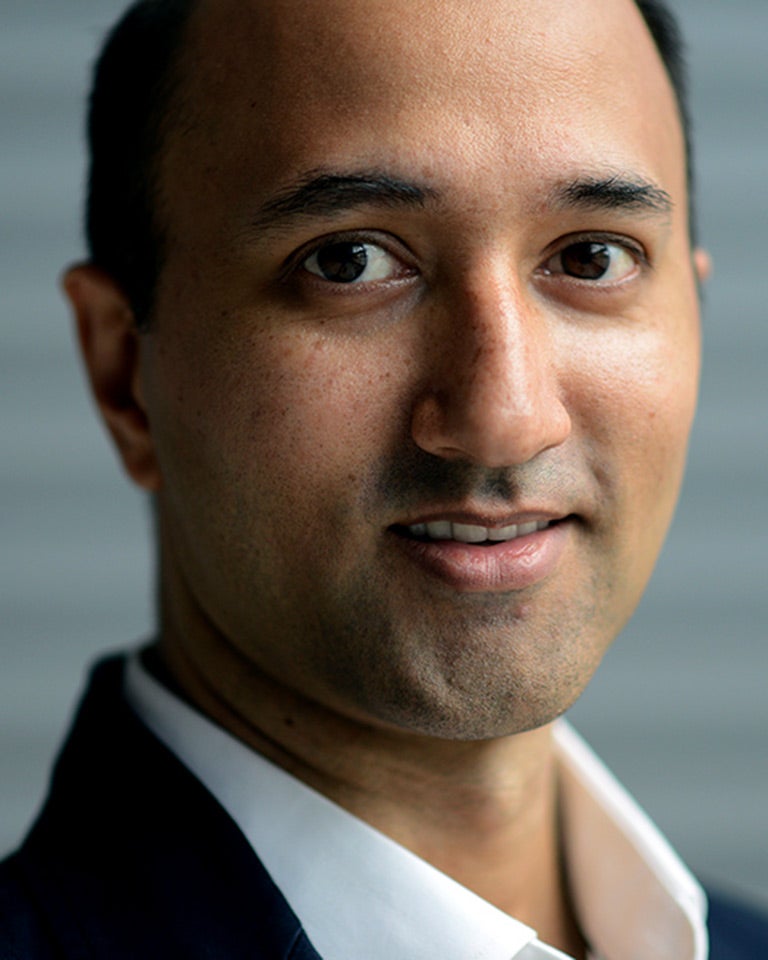 Can you describe what you do in two sentences?
I'm a producer, and a writer and director, creating fiction rooted in science. I use all of the tools of storytelling and technology to reach diverse audiences through television and digital media.
What inspired you to get into this line of work?
I'm inspired by the power of media. I've seen how journalism and documentaries can change the world firsthand at places like PBS NewsHour and the documentary series POV, but also the surprising way that television and film can provoke us even while entertaining us. Science has excited me for as long as I can remember, and it appeals to my curiosity about the world, but I can also understand why people think it's difficult. I hope people will consider engaging more with science. When you do, you make better decisions, you become a better consumer, you become a better voter. And I wonder what kinds of hooks we'll discover that could make science and other daunting issues more enticing for more people to engage with.
Through what you do, what kind of impact are you hoping to make?
Decades of research suggests that we should be using entertainment much more than we are to inform audiences, strategies borrowed from social science and advertising. I call my approach "Persuasive Entertainment," which is part of a larger field that is now known as Social Impact Entertainment. I'm also hoping that more people who traditionally haven't seen themselves reflected in media will be able to see themselves more and more. And that begins behind the scenes.
What is your favorite part of what you do? What excites you to go to work every day?
I'm able to be creative and make a difference, so I'm spoiled. It's motivating to know that people are becoming more engaged from watching work that I've produced.
Throughout your studies and your career, can you tell me about a time when you had the most fun as you were working?
I'm having fun right now. I'm able to work on projects with creative people and members of a community—it's all energizing. My work continues to be different every day and it's thrilling to solve difficult creative problems, like trying to crack a story or figuring out how to tell something effectively through visuals. When you have that a-ha moment and everything resolves—that's an amazing feeling.
Can you tell me about a favorite mentor that you've had and why you were inspired by them? If you are mentor to anyone, what's important for you to impart on those people?
I've had so many people who've helped me get where I am. I'm deeply appreciative of Elizabeth Good Christopherson of the Rita Allen Foundation and John Bredar of WGBH for being innovators and supporting this work, which is gaining traction now, but was unusual a few short years ago. They've been tremendous partners and are amazing leaders in the media and science communication communities.
Can you tell me about a defining moment in your career?
I'd like to think I'm not old enough to have had a defining moment. I have won awards, worked on projects that have captured the attention of large audiences, and affected measurable change throughout my career, but with the media landscape changing rapidly, new platforms and new formats are providing new means for reaching underserved audiences, and so I hope my defining moment is yet to come.