Welcome to the doctoral program in biological sciences at Cold Spring Harbor Laboratory
Message from Director of Graduate Studies Zachary Lippman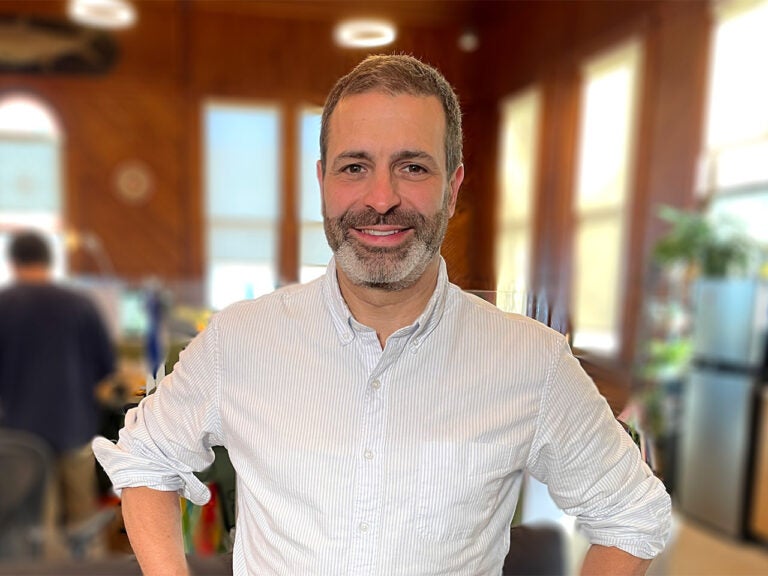 Students First in a Leading Ph.D. Program to Elevate the Next Generation of Biologists
More than 20 years ago, Cold Spring Harbor Laboratory began an experiment to re-envision doctoral training in biological sciences. Enriched by more than 100 years of scientific research and education on the idyllic north shore of Long Island, our unique and exciting doctoral program welcomed its first six students in the fall of 1999. Now, after nearly 150 Ph.D. degrees awarded (my own included), the results of the experiment are in. The CSHL School of Biological Sciences' innovative Ph.D. training method is a resounding success, reflected by the success of our alumni in their diverse careers in biosciences. The open secret to this success? Our students come first.
With our students and their individual goals at the forefront, our School streamlines and enhances all aspects of Ph.D. training beyond what you would normally find in a conventional program. This begins with an emphasis of student mentoring. Within the first few weeks of arriving, students choose an academic mentor from our world-renowned faculty. This first step in our two-tiered mentoring program gives each student an immediate relationship with an experienced scientist. Not just an expert in their field, this mentor is a dedicated and caring individual who helps guide students through our accelerated program of approximately five years. Our academic mentors bring a deep understanding and appreciation that our curriculum—in particular, the first semester of diverse and integrated coursework—is crafted to enable each student to:
Build confidence in the processes and practices of scientific reasoning and logic
Learn the disciplines we excel in, as well as their individual and shared core principles
Develop critical skills in written and oral scientific communication
Experience how success in science depends on making learning a lifelong endeavor.
Linking all of the above is our awareness that guiding each student to their future careers (in academia, industry, publishing, policy, etc.) requires a research environment that fits your individual expectations and needs. Each Ph.D. student receives a stipend of $45,000 per year (starting in fall 2023), as well as full coverage for all aspects of training (tuition, participation in meetings or courses, etc.) in whichever lab a student chooses to join. Students also receive direct exposure to the remarkable, transformational technologies driving biological research discoveries at CSHL, opening the door to perform their own cutting-edge research.
Importantly, students are free from logistical or administrative burdens, as our dedicated School administration takes an active role in keeping each student on track with bi-annual thesis committee meetings. This detailed attention to each student is made possible by design as we maintain small class sizes (about 9 to 11 students each year) and an unprecedented 1:1 student-to-faculty ratio.
Beyond their labs and thesis research topics, our students can tap into year-round Meetings & Courses held here. Each year, students have opportunities to network with more than 10,000 visiting scientists, from trainees to worldwide leaders in diverse biological disciplines. Thus, the School's community offers the best of both worlds. We are small enough to provide individualized training and big enough to engage a wide range of scientific communities.
I could go on, including our commitment to individualized career development, opportunities to develop teaching skills, organic internal cross-disciplinary research collaborations, and more. However, my single, all-encompassing message to you, our prospective graduate student, is that our program is renewing and reinvigorating our commitment to "student-first" to doctoral biology training. For self-motivated students of outstanding ability and intellect, Cold Spring Harbor Laboratory is a place like no other. I encourage you to find out for yourself all that we offer to help you develop your passion for discovery and become a next-generation leader in science and society.
Message from CSHL President Bruce Stillman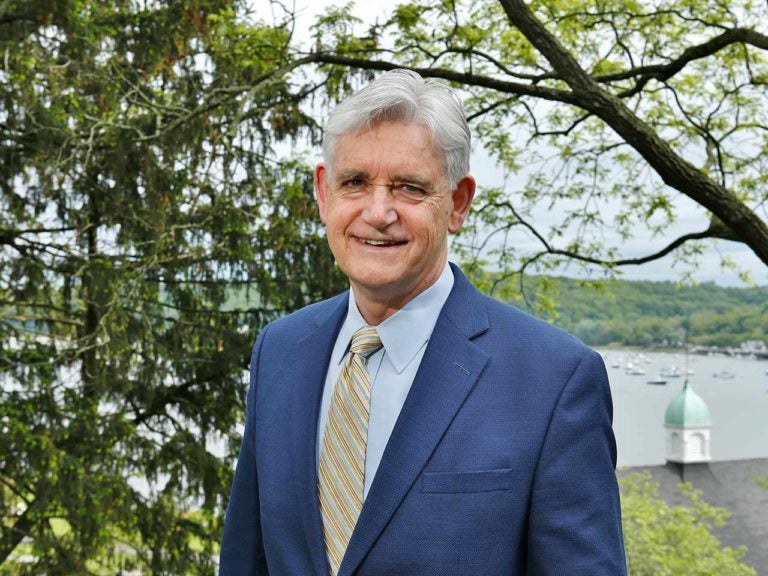 A Tradition of Excellence
Since its inception in 1890, Cold Spring Harbor Laboratory has been a leading center worldwide for research and education. Its Dolan DNA Learning Center, established in 1988, educates primary and secondary school students and provides innovative programs for science teachers. The Undergraduate Research Program, begun in 1959, hosts exceptional undergraduates from around the world for a 10-week research experience each summer. The Laboratory's over 30-year collaboration with Stony Brook University has attracted many of the University's graduate students to Cold Spring Harbor for research training. And each year, the Laboratory offers courses at the postgraduate level, hosts international conferences, and organizes small conferences at the nearby Banbury Conference Center. More than 8000 scientists visit our campus each year to participate in these programs. The most recent addition to fulfill our educational mission is an innovative graduate program that was established in 1998 and has already made a great difference in how students are trained.
Cold Spring Harbor Laboratory has long been recognized for its excellence in basic research in the biological and biomedical sciences. The current research era began in 1968 when Nobel laureate James D. Watson became the director of the Laboratory and expanded its research activities to focus on cancer and molecular biology in eukaryotes. During the past 35 years, Laboratory scientists have made many fundamental advances in molecular biology. The School, now twenty years old, is invigorated by the Laboratory's current fields of research expertise—genetics; molecular, cellular, and structural biology; neuroscience; cancer; plant biology; and bioinformatics. Cold Spring Harbor Laboratory is a marvelous place to enjoy and learn science. I came here 30 years ago, attracted by the rich achievements of the past, the exciting science, the lively people, and the enormous beauty of the campus. Here, graduate students can mingle with the world's top scientists at meetings and courses. They might find themselves working in laboratories where Barbara McClintock revolutionized genetics, where Al Hershey provided important evidence that DNA is the molecule of heredity, where Max Delbrück and Salvador Luria taught phage genetics and ushered in the era of molecular biology, or where split genes were discovered.
The diversified components of the Laboratory are incorporated into the design of our innovative graduate program. By taking advantage of its extensive resources, the School offers a novel curriculum that will challenge its graduate students—biologists of the future—to become leaders in science and in society.