Like other schools during the pandemic, the Cold Spring Harbor Laboratory (CSHL) School of Biological Sciences (SBS) had to adapt to COVID-19 pandemic restrictions. But the traditions started in the Laboratory's tight-knight community provided the nine students who started graduate school at CSHL in the late summer of 2020 with a bit of normality.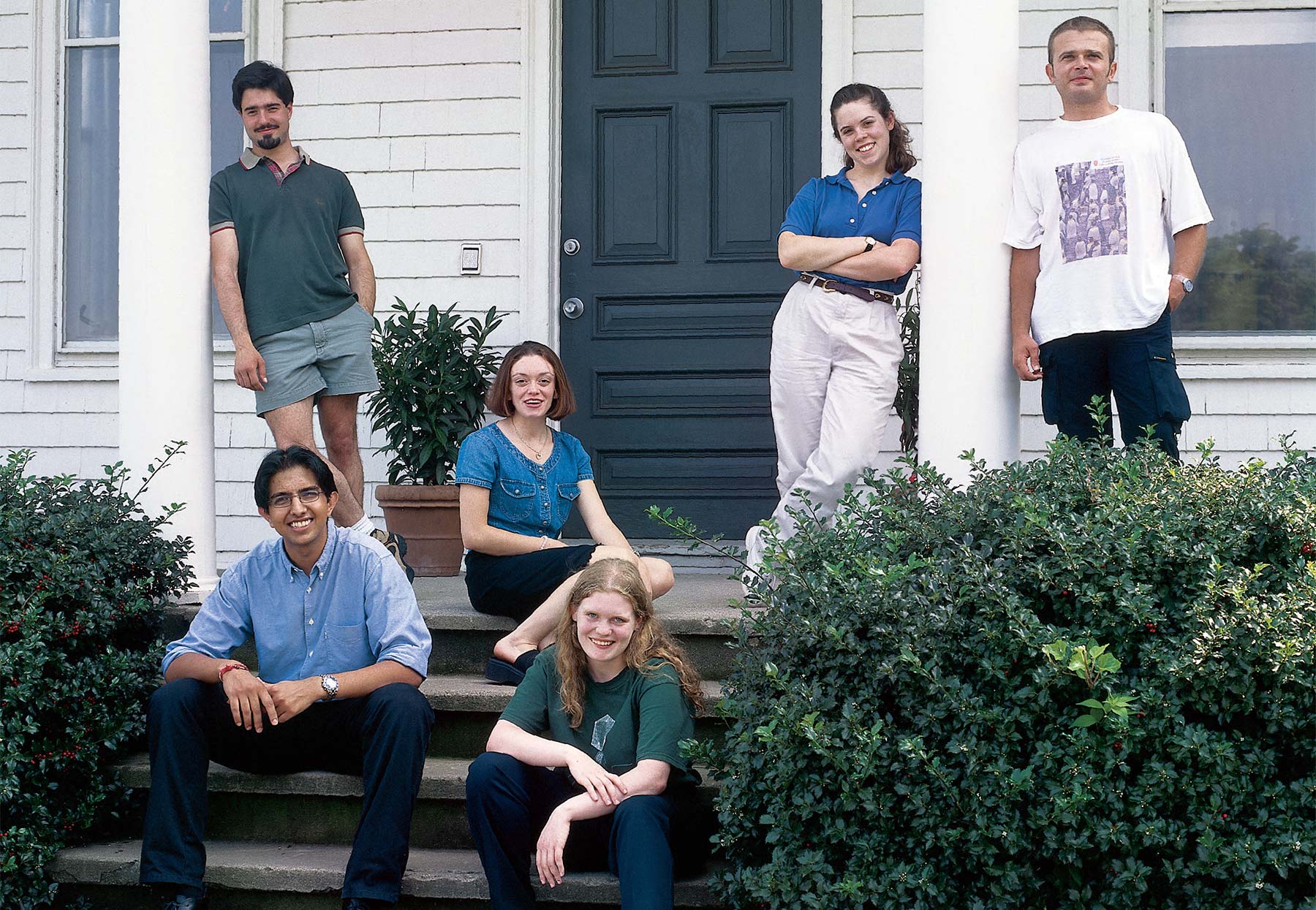 Hard choices
Every year, August marks the arrival of a new class of Ph.D. students at CSHL. Students dive into classes and exams until December; in the spring, they move on to research. But that tradition and structure almost crumbled when the SARS-CoV-2 virus arrested the world in early 2020. The School's administration was faced with some hard choices. Would they even be able to welcome a new class in 2020? Alexander Gann, professor and dean of the School, says:
"So in principle, they could have just sat at home wherever they live and we would have done it all on Zoom. It would have been bad. It would've been time zone issues. There would have been just the inability for somebody who doesn't even know any of the other students, because they've never met and doesn't know the faculty, to just sit for three months in their bedroom watching Zoom lectures. It would have been awful, but that was one possibility. Also, could we start in the normal time, or would we have to delay it a few months, or in an extreme case, do we have to just put it off for a year?"
Alyson Kass-Eisler, director of academic programs and registrar, adds:
"We spent endless hours thinking about how to proceed in all of these cases, just trying to figure out what to do that was best for the students, what was best for the institution."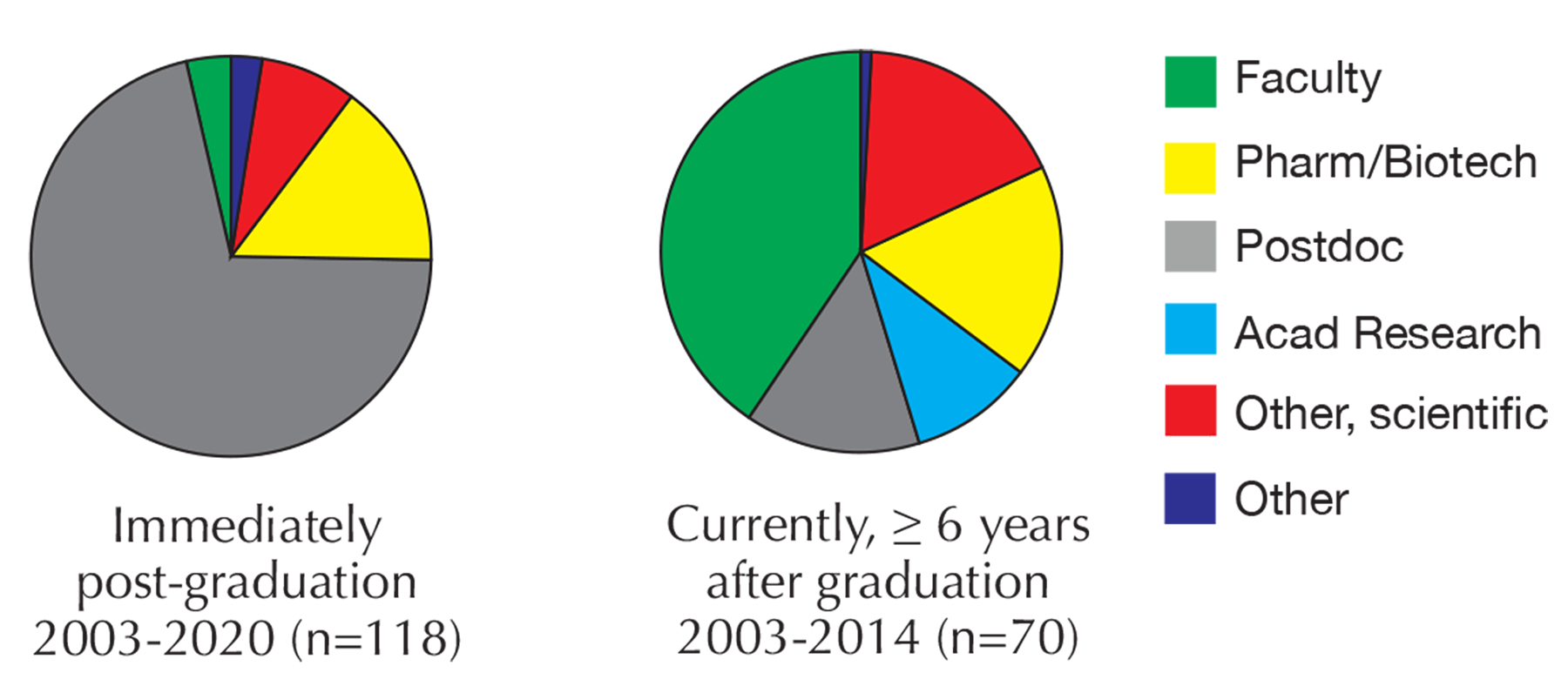 Each year, half of the incoming class comes from outside the US. So with the COVID-19 travel restrictions and visa challenges, it was uncertain whether 2020 students would be able to get to campus. Fortunately, the COVID-19 visa complications eased up towards the end of the summer, and all nine first-year students arrived on campus just in time.
Knight House and Cutting House
One of the oldest traditions at CSHL is for students to live together their first year. The first entering class of 1999 occupied Knight House, one of two 19th-century historic houses across the harbor from the Laboratory. Since then, students are also housed in the neighboring Cutting House.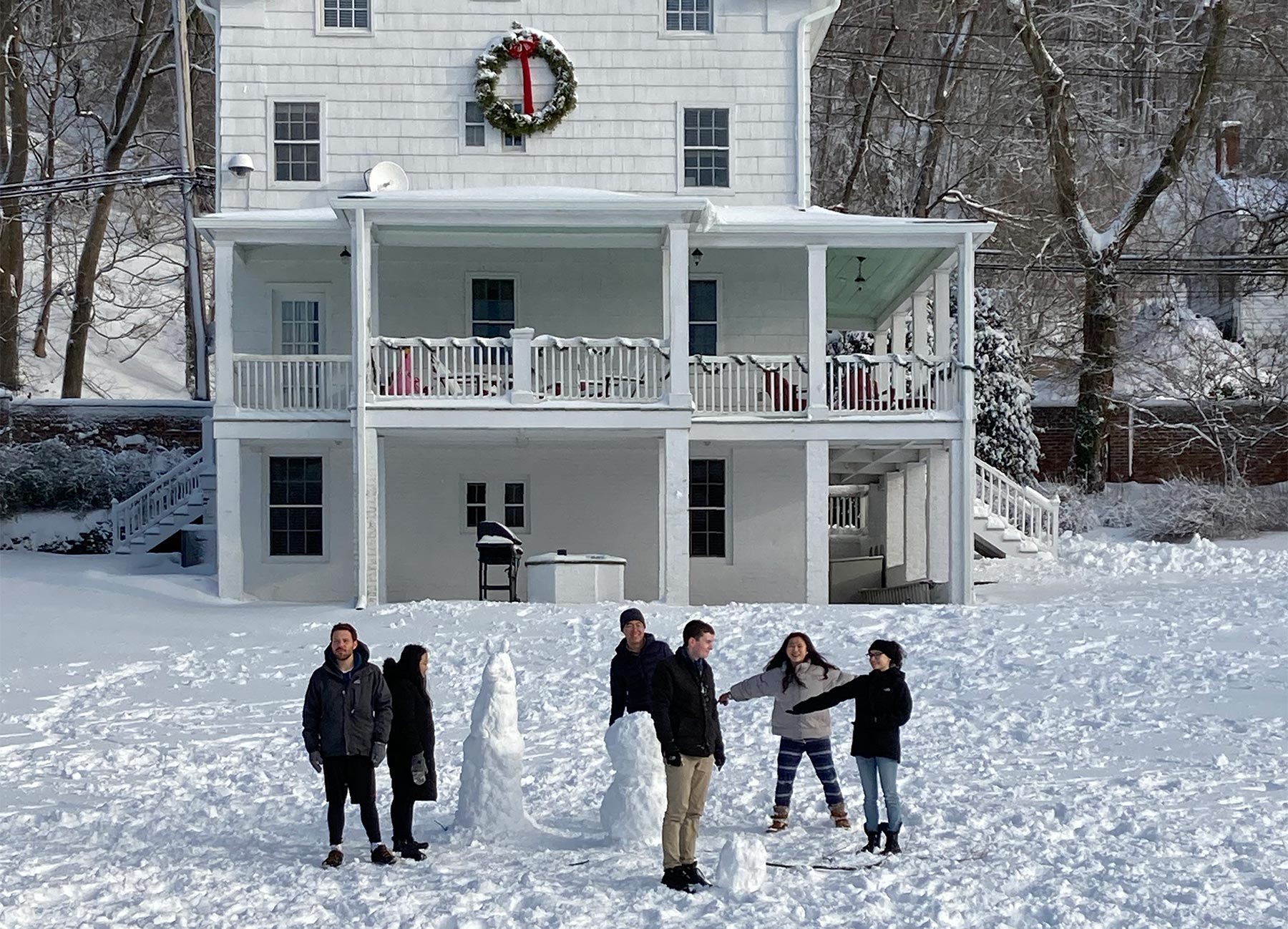 Apart from tradition, living together in Knight House and Cutting House offered a unique opportunity for students during the pandemic: by being a "COVID pod" living together, they could also sit together in classrooms. The School decided they could hold classes in person, with some social distancing modifications for the instructor. Salomé Carcy, one of the 2020 first-year students and currently in CSHL Fellow Hannah Meyer's lab, appreciated not being on Zoom. She says:
"When you're in person, people are feeling much more free to ask questions to the speaker. You can feel like, you know, ideas are bumping into each other kind of to inspire the scientists. On Zoom, you know, a lot of people have their camera off or are muted and a bit more shy to ask questions, so it doesn't feel as interactive."
After finishing courses in the spring of 2021, the first-year students moved on to lab "rotations." The students conducted research in a series of different laboratories until they found the one they wanted to join for their thesis work. By then, laboratories were accustomed to working under COVID-19 restrictions, so students were able to jump into their research. But the 2019 entering class of CSHL Ph.D. students was not as lucky.
A broad impact
The 2019 class was in the middle of their laboratory rotations when the pandemic hit in spring 2020. Instead of halting all activities, the School decided to reorganize the students' schedules. The students took their qualifying exams, a requirement to complete the first year, earlier in the year than originally planned. By the time they finished their exam, laboratories had figured out protocols for working under COVID-19 restrictions, so students could return to finish their lab rotations within their first year of graduate school. Gann says, "This meant for a month, all they had to do was sit in their room, studying, which is all they would have done anyway. Reorganizing their schedule let us fit everything in without losing any time."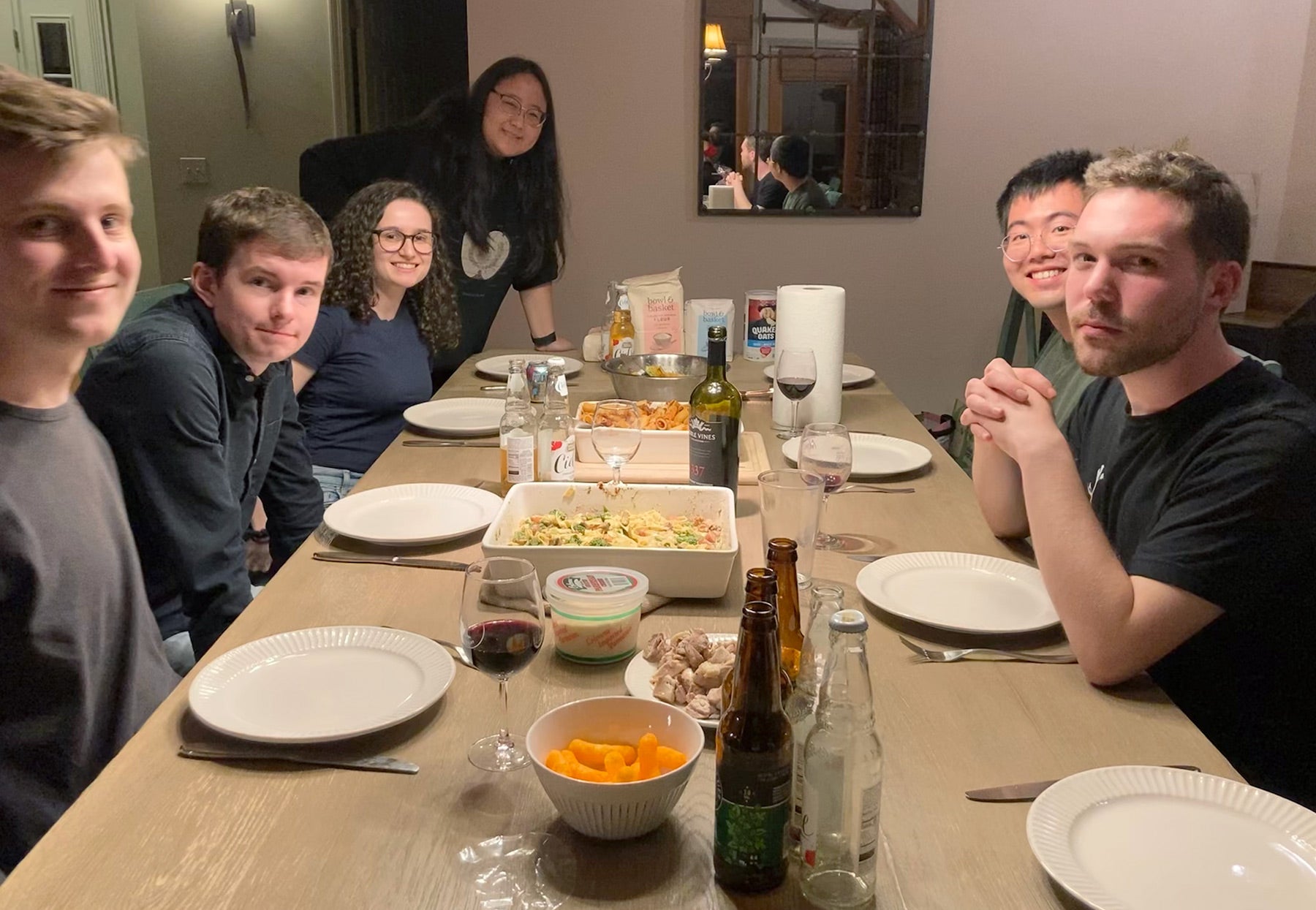 For the 2021 entering class, the School had to figure out how to recruit in new ways. They held virtual interviews and produced a video tour of the campus to give prospective students an idea of campus life. Fortunately, the School had enough recognition and interest that they received almost as many applications in 2020 as they would've during a normal year.
Returning to normality
CSHL and the SBS are slowly recovering pre-COVID norms and traditions. Gann says:
"It's a very small place. If you'd like that kind of research environment, it's great. If it was in the middle of nowhere and that's what you had to live all the time, it would be insane. And you would get, you know, like some mad village. And so things that really change that and make Cold Spring Harbor good are the Meetings and Courses Program, which is where 10,000 scientists from around the world come here every year."
In August 2021, the CSHL Ph.D. program welcomes its 23rd class of students.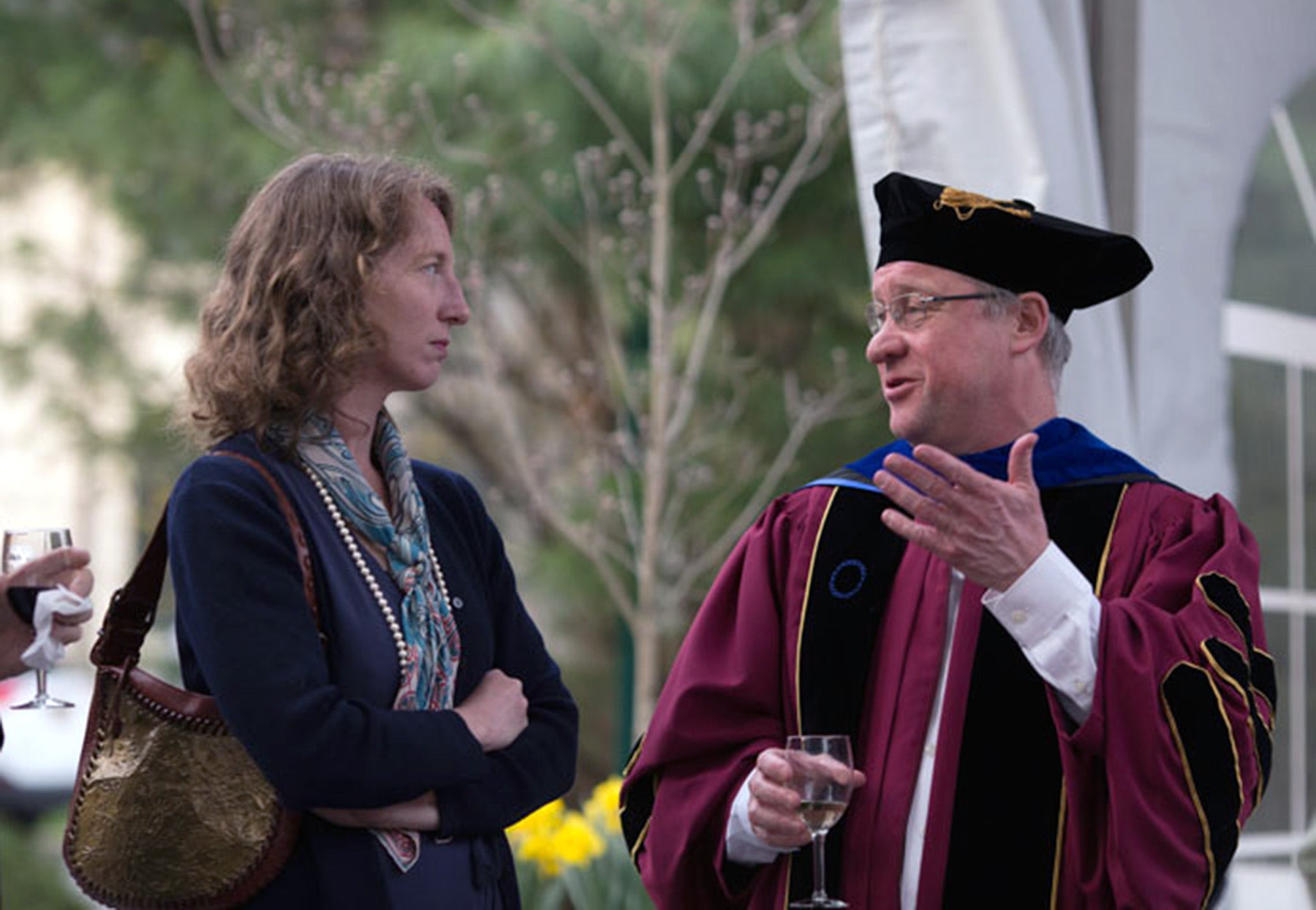 The CSHL Ph.D. program has produced 118 graduates since the first graduating class in 2004. Students' Ph.D. research has resulted in nearly 500 publications, with almost a quarter in one of the major journals Science, Nature, Neuron, and Cell. Forty graduates have secured tenure-track faculty positions and two others are in independent research positions within academia. Ten have been promoted to associate professor and five are now full professors. Five have founded their own companies: Envisagenics, Variant Bio, Sanworks, Gencove, and VNV NewCo. Other graduates are in influential positions in administration, publishing, consulting, and industry.
The combination of flexibility, rigor, and tradition let the School weather the COVID-19 pandemic. The resilience, friendships, and scientific know-how students take away from this experience will be valuable tools in pursuing successful careers.
Written by: Luis Sandoval, Communications Specialist | sandova@cshl.edu | 516-367-6826