Imagine a Cold Spring Harbor Laboratory (CSHL) scientist walks out onto the biotech "Shark Tank" stage to pitch promising biomedical research to venture capitalists. The ask? Millions of dollars. The bait? Life-saving technology.
If this kind of cutthroat dealmaking sounds beyond the scope of even the most gifted research scientist, well, it certainly can be. That's where Andrew Whiteley and his team at CSHL's Office of Business Development and Technology Transfer come in.
Like CSHL scientists, Whiteley and his colleagues are always on the hunt for that next-gen idea that may someday improve people's lives and make the world a better place. Once the team recognizes that potential, they search for investors to help make it happen. And they work with CSHL scientists to help them perfect their pitch.
CSHL is building a solid track record of translating laboratory eureka moments into biotechnological breakthroughs. Some have led to spin-off companies, such as Envisagenics and DepYmed. One success story yielded Spinraza®, the first FDA-approved medicine for spinal muscular atrophy (SMA), the leading genetic cause of infant death.
But like bills becoming laws, biomedical breakthroughs have a long, hard road to travel before they can get FDA approval. Long before pharmaceutical companies can even begin to develop a drug, researchers engage in a process called drug discovery. This is when potential treatment targets are identified in the first place.
To be clear, CSHL doesn't engage in drug development. But the fundamental biology research that occurs here can—and sometimes does—lay the groundwork for drug discoveries.
The multimillion-dollar questions
Once a scientist identifies a potential treatment target, how does that finding make its way to the clinic? The journey typically takes years. Development costs can easily top hundreds of millions of dollars. However, the toughest stages don't always lie in wait at the end. Sometimes, they're at kickoff, during drug discovery.
This phase is known as an early or pre-clinical stage. It can take millions of dollars just to get the ball rolling. That's because when biomedical research is new, its potential clinical applications have yet to be demonstrated. So, this stage, by its very nature, carries the greatest risk and uncertainty.
At this phase, millions of dollars go toward a process called validation. Here, inventors and investors need to answer a series of crucial questions. Is the potential invention safe? Will it have side effects? Has anyone else tried it yet? And will it even work in the first place?
"You've got a good inkling through the laboratory work," says Whiteley. "But nevertheless, somebody has to pay for the very expensive process of doing that validation and answering those questions."
Now, CSHL has inked a deal that could streamline this critical part of the process. It involves one of the biggest investment firms in the biotech sector.
A new partnership
Earlier this year, CSHL partnered with health care investment giant Deerfield Management to help bring next-generation therapeutics to market. Through a newly launched company called Harbor Discoveries, LLC, Deerfield will provide CSHL up to $130 million over a 10-year period to fund early-stage biomedical research. Each project may receive up to an initial $5 million investment.
The money will help support high-risk, high-reward investigations at the stage where funding is hardest to come by. And the agreement comes at a time when many investment companies are tightening their belts.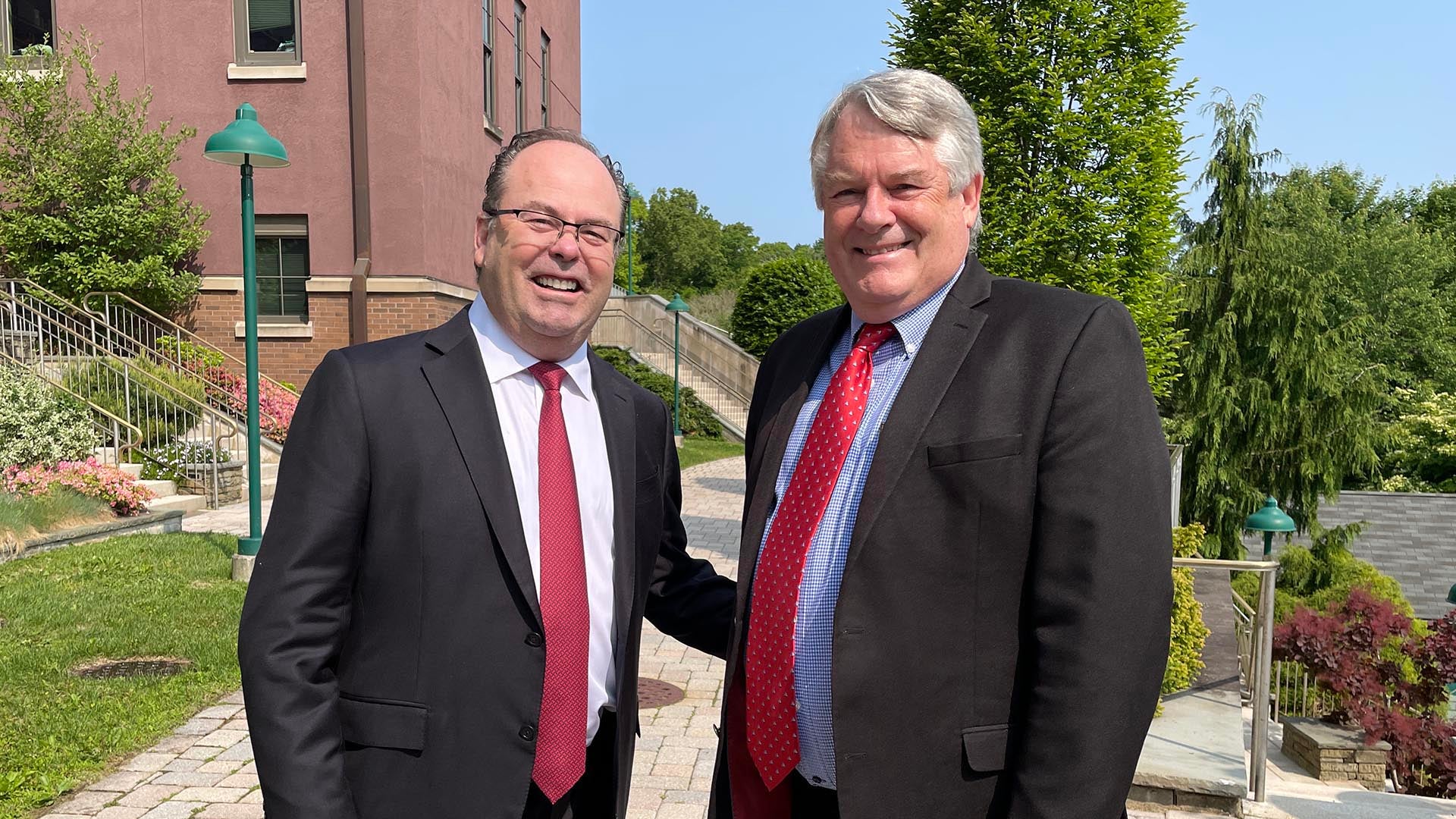 Deerfield has an extensive track record in technology transfer. The company is currently partnered with 28 leading biomedical institutions and universities. Its team includes dozens of scientists, doctors, and lawyers.
"They are one of the biggest health care investment firms in the world," notes Whiteley. "They bring experts who can evaluate ideas and critically assess their chance of success."
Perhaps one of the greatest strengths of the new collaboration comes from linking life science experts with business specialists. This enables scientists to focus on their research and continue pushing the scientific frontier. Meanwhile, Deerfield advisors can develop the best business strategies for translating that research to promising therapeutics.
"Foundational biology is critical for drug discovery, but these are two very different areas of expertise," says CSHL President and CEO Bruce Stillman. "CSHL's partnership with Deerfield Management should provide our investigators with access to a range of new and valuable resources. This includes expert insight into the drug discovery process as well as capital for underwriting it."
Even if a researcher's finding doesn't initially show much promise for yielding a high return on investment, it isn't immediately cast aside by Deerfield's advisors. They can offer counsel on ways to give the prospective idea more commercial traction. "That's the beauty of the relationship," explains Whiteley.
Social returns on financial investments
The partnership between Deerfield and CSHL isn't just a smart match, commercially. It could have a significant social impact as well.
Over 133 years, CSHL has been home to eight Nobel laureates. Much of the work that happens here occurs at the intersection of science and society, Whiteley says. He cites a number of fascinating examples. Tomatoes that can grow in outer space. New maps of the brain. A new understanding of autism and other neurodevelopmental disorders. The Human Genome Project. The list goes on.
"We have a rich history of scientific discovery at CSHL," says Stillman. "Combining our institutional expertise with Deerfield's will allow us to identify wonderful opportunities for advancing medicine and health care."
Take Spinraza®, for example. The science behind this breakthrough medicine, which has treated over 11,000 children, was developed right here at CSHL by Professor Adrian Krainer and his collaborators.
"Spinraza® was a brand new drug using brand new technology but treating patients who had no other chance of living a normal life," recalls Whiteley. "The social prerogative was enormous. These drugs have amazing life-saving effects for patients. We are focused on societal wins like that."
The hunt continues
Over the next 10 years, Harbor Discoveries is expected to review and financially seed many promising projects and inventions.
In the meantime, CSHL's technology transfer team has several projects in the pipeline. Among them: technology that is included in the first gene therapy for Huntington's Disease, a fatal neurodegenerative condition. Not all inventions, however, end up at the patient's bedside. Some, like one from spin-off company Clarapath, are headed back to the lab—albeit a different kind.
Clarapath's automated SectionStar technology can quickly and efficiently generate standard tissue samples for more precise diagnoses. The technology was conceived of by CSHL Professor Partha Mitra for use on mice. Soon it may be deployed in clinical laboratories to help doctors treat their patients. (Look for more about this biomedical breakthrough in the coming months.)
CSHL has been a leading force in fundamental biology research for over a century. Looking ahead, Whiteley and his team intend to continue luring investments that can help scientists realize the full potential of their work.
"Some people hear the term 'fundamental research' and think that it begins and ends in the lab," says Whiteley. "But the truth of the matter is that companies spend millions of dollars on translating fundamental research precisely because it's this research that drives biomedical innovation. And these innovations can have a tremendous social benefit, as we've seen time and time again."
Written by: Luis Sandoval, Communications Specialist | sandova@cshl.edu | 516-367-6826