Philanthropist Jim Simons and geneticist Jim Lupski receive honorary degrees from Cold Spring Harbor Laboratory's graduate school
Cold Spring Harbor, NY — Cold Spring Harbor Laboratory's Watson School of Biological Sciences (WSBS) celebrated its eighth commencement on May 1, conferring the Ph.D. degree upon new graduates and honorary doctoral degrees on two local champions whose achievements have had a game-changing impact on contemporary biomedical research.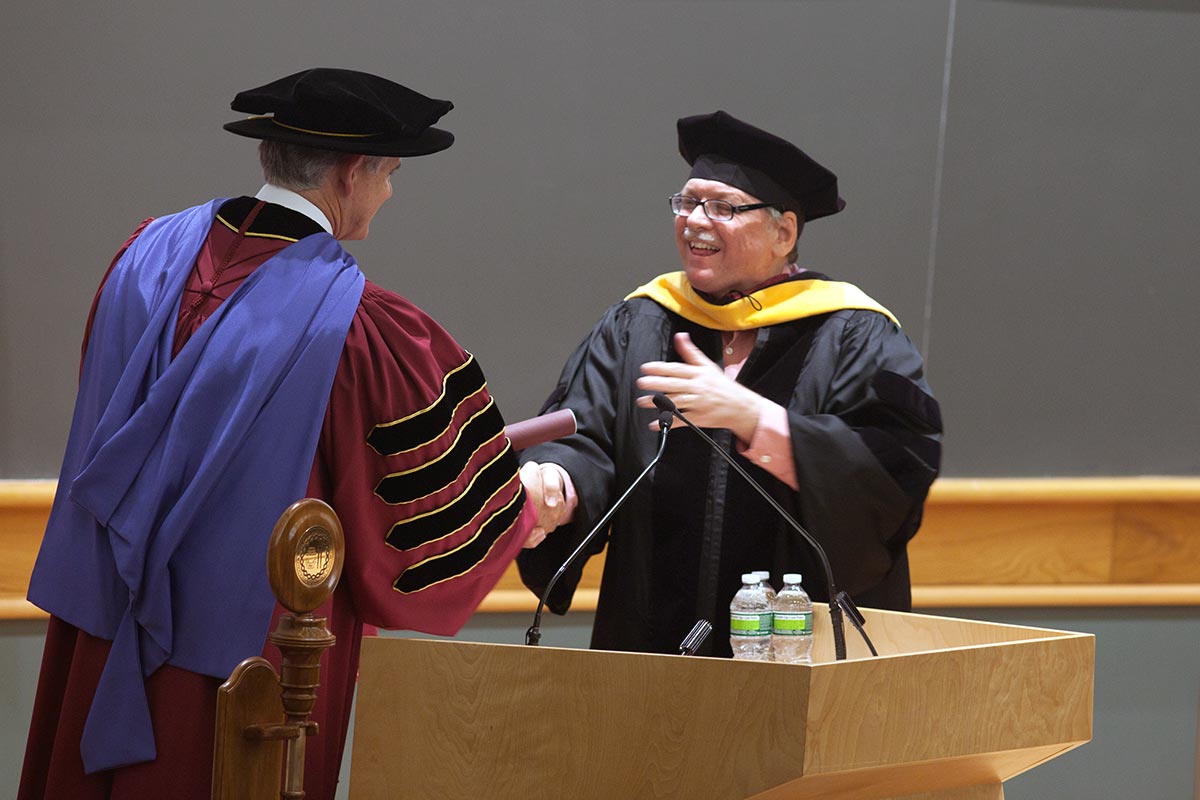 Born and raised in Hicksville, NY, Dr. James R. Lupski was awarded an honorary degree for his pioneering work in human genetics. A graduate of Hicksville High School, Dr. Lupski went on to earn his bachelor's and M.D. and Ph.D. degrees from New York University. Currently a Professor of Molecular and Human Genetics at the Baylor College of Medicine, Dr. Lupski is an accomplished scientist who earned national distinction for his groundbreaking work in "genomic disorders"—a term he coined—when he identified the chromosome responsible for Charcot-Marie-Tooth syndrome, a nerve disorder with which he is afflicted. "His groundbreaking work in identifying a disease gene in his own genome provides a glimpse into the future of as yet unrealized breakthroughs stemming from the Human Genome Project," said CSHL President Bruce Stillman.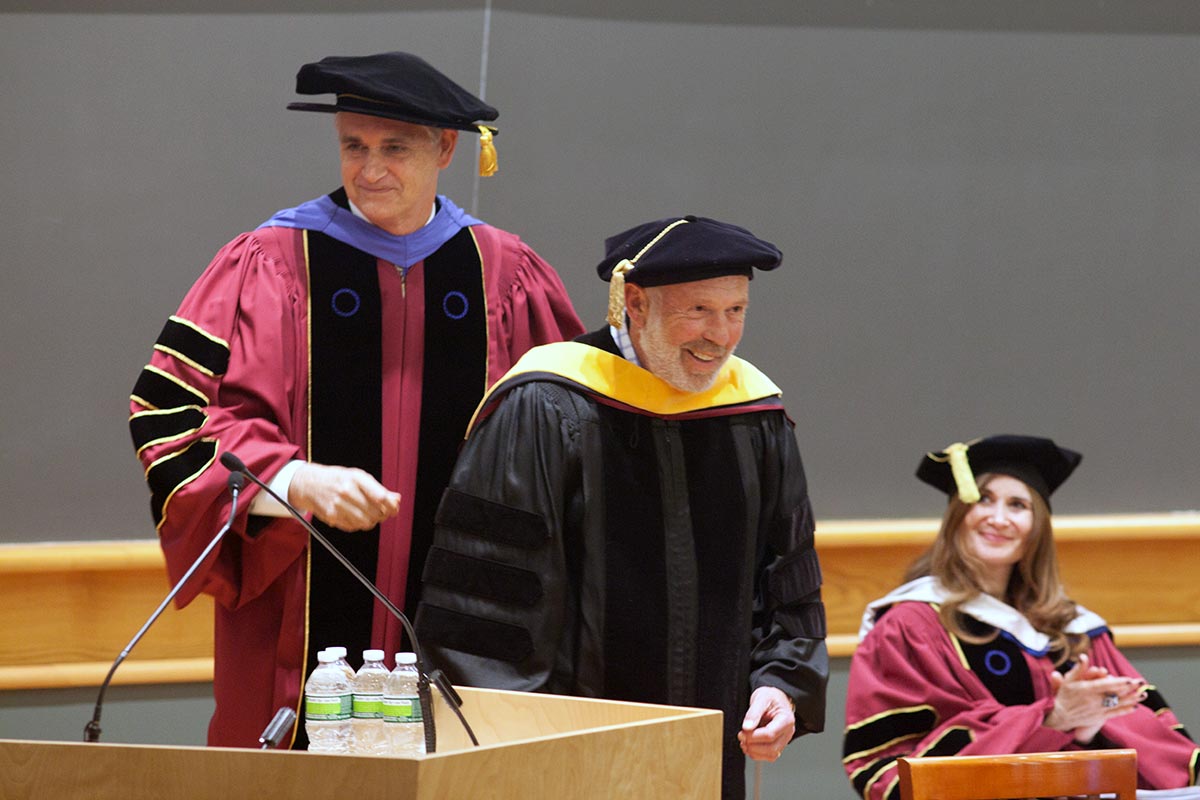 Dr. James H. Simons, a Long Island resident, former chairman of the Mathematics Department at Stony Brook University and current Board Chair of Renaissance Technologies LLC, was honored for his diverse contributions as a scholar, philanthropist, and advocate for research and education. Dr. Simons received his Ph.D. in mathematics from the University of California at Berkeley. Today, he serves as Trustee of Brookhaven National Laboratory and Rockefeller University, and is Chair Emeritus of the Stony Brook Foundation and is founder and Chairman of Math for America. Additionally, Dr. Simons, with his wife Marilyn, manages the Simons Foundation, a charitable organization dedicated to the advancement of research in basic science and mathematics.
"Dr. Simons' background as an outstanding mathematician and philanthropist helped changed the way many of us do science," said Dr. Stillman. "His work has provided support for biomedical scientists, statisticians, computer scientists and those trained in physics, including many of those at Cold Spring Harbor Laboratory, whose work has led to major discoveries about the causes of autism and other genetic disorders."
Dr. Amy Rappaport and Dr. Claudio Scuoppo are the newest recipients of the Ph.D. degree from the Watson School. They join an increasingly accomplished group of WSBS alumni. While the typical time to complete a Ph.D. in the medical and life sciences in the United States is six and a half years, WSBS students finish their degrees on average in just over four years. Opening its doors in 1999, WSBS has exhibited rapid success with its graduates moving into faculty positions much earlier than graduates of other prestigious Ph.D. programs across the country.
"The Watson School of Biological Sciences is the jewel in the crown of Cold Spring Harbor Laboratory," said WSBS Dean, Dr. Leemor Joshua-Tor. "We are incredibly proud of Amy and Claudio, and are delighted that they will forever be connected to us as they begin a lifetime of important and meaningful discoveries."
Written by: Public Affairs | publicaffairs@cshl.edu | 516-367-8455
About Cold Spring Harbor Laboratory
Founded in 1890, Cold Spring Harbor Laboratory has shaped contemporary biomedical research and education with programs in cancer, neuroscience, plant biology and quantitative biology. Home to eight Nobel Prize winners, the private, not-for-profit Laboratory employs 1,100 people including 600 scientists, students and technicians. The Meetings & Courses Program annually hosts more than 12,000 scientists. The Laboratory's education arm also includes an academic publishing house, a graduate school and the DNA Learning Center with programs for middle and high school students and teachers. For more information, visit www.cshl.edu
---
---