Cold Spring Harbor, NY — Cold Spring Harbor Laboratory Press (CSHLP) announced the release of The Digital Cell: Cell Biology as a Data Science, available on its website in hardcover format.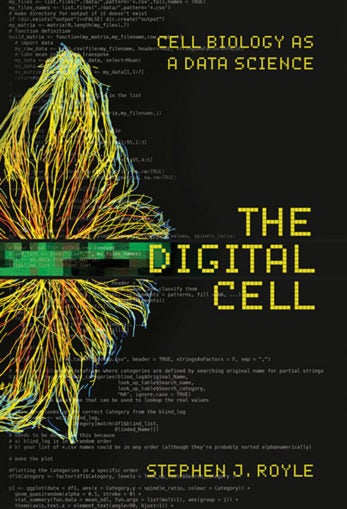 Cell and molecular biology are becoming increasingly data driven. Technological advances and increased computing power mean that researchers now increasingly quantify experimental results, rather than simply report qualitative, representative observations. The Digital Cell provides a comprehensive guide for scientists seeking to make this transition. It describes how data should be generated and processed, discussing research workflows, pipelines, and storage solutions. A key focus of the book is imaging—image types and formats are explained, as is software for image processing and analysis, along with techniques such as segmentation analysis and automated particle tracking.
The book examines the wide variety of statistical approaches that can be used for data analysis, emphasizing concepts such as significance and reproducibility. It also includes an introduction to coding, including examples of how to write and use R scripts to analyze results. In addition, there is useful advice on how to plot and present data to convey results most effectively. The Digital Cell is thus an essential resource for all cell and molecular biologists—from students embarking on research for the first time to experienced scientists who need to acquire, process, and present their data accurately and efficiently.
Please visit our website www.cshlpress.com to access free sample material and for further information on this title.
Media/Press Contact(s)
Robert Redmond, Marketing Manager, Cold Spring Harbor Laboratory Press
rredmond@cshl.edu