A tight-knit community of scientists and students is set to grow even more connected. This spring, Cold Spring Harbor Laboratory (CSHL) will roll out a new Villager Trolley Bus at its 110-acre Long Island campus.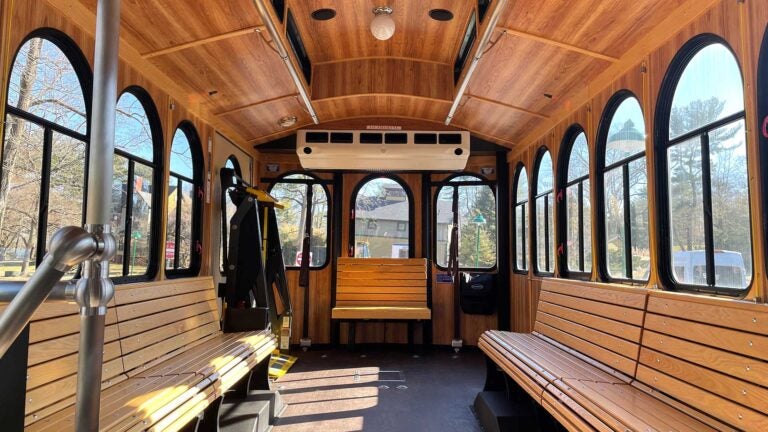 Faculty, students, and visitors will be able to use the trolley to reach buildings anywhere on site. "A mobile app will track pickup and drop-off times at each location," says CSHL Director of Facilities Operations Bruce Schadler. "This should make the Laboratory much more navigable, especially during winter." The added transportation option is sure to come in handy as CSHL plans for a seven-acre expansion.
The bus was designed in the streetcar style once synonymous with public transportation in cities around the world. It was built by Hometown Trolley in Crandon, Wisconsin.
Charla Lambert, who leads CSHL's Office of Diversity, Equity, & Inclusion, sees the trolley as a great example of universal design. "The trolley has communal bench seating and a dedicated wheelchair platform, and it will travel on a set schedule and route rather than be available only on-call," she explains. "Together, those three things will make the service accessible to everyone on the main CSHL campus."
Written by: Samuel Diamond, Editorial Content Manager | diamond@cshl.edu | 516-367-5055