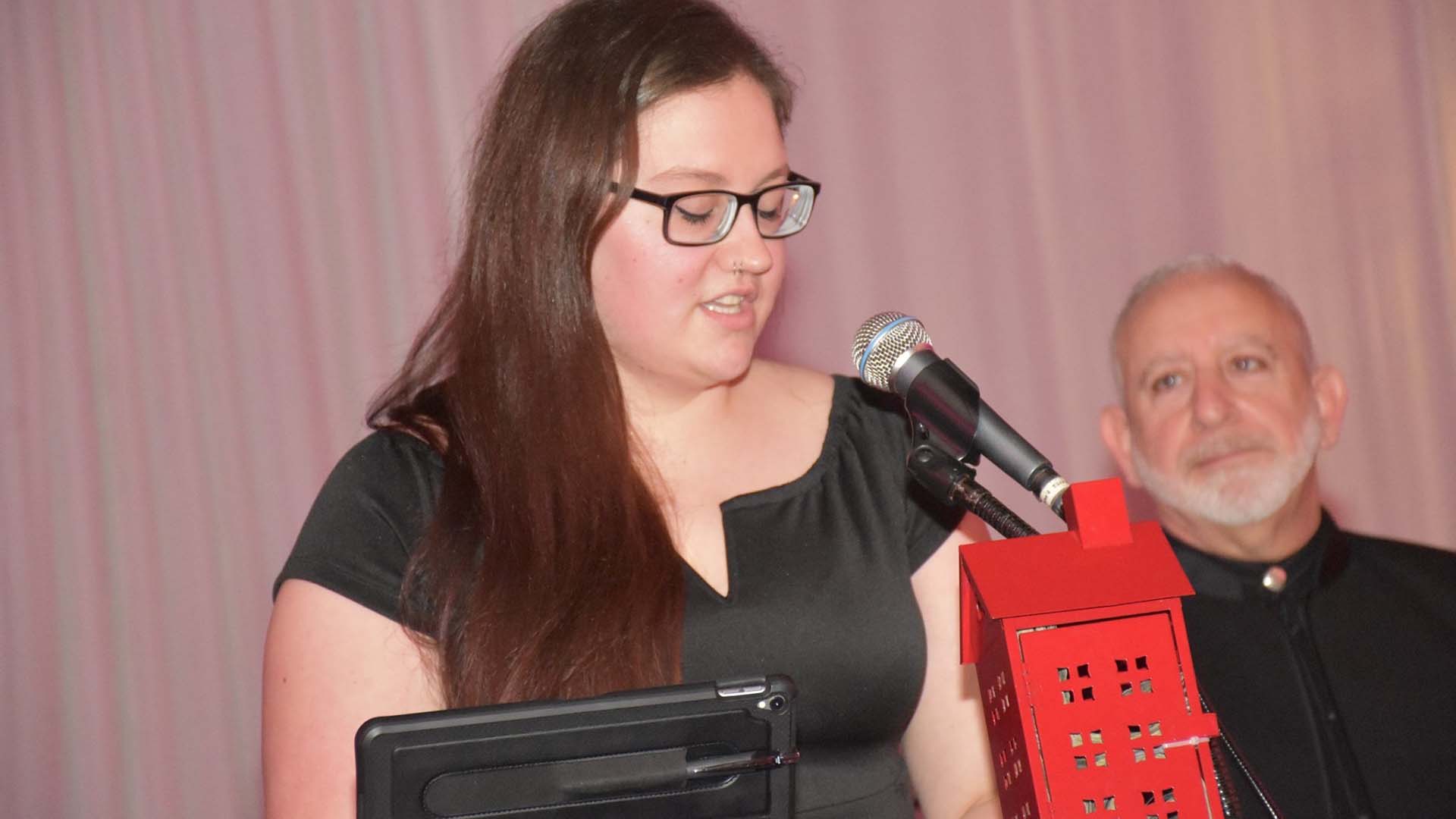 On January 25th, the Christina Renna Foundation (CRF) donated $38,000 to Cold Spring Harbor Laboratory (CSHL) at its 13th annual Angel's Wish Gala. The funds will go to continued research into
rhabdomyosarcoma
(RMS), a rare and often fatal form of pediatric cancer. In total, CRF has donated $330,000 to research at CSHL.
"CRF is extremely proud to fund the Sarcoma Research Initiative led by Dr. Chris Vakoc," said Phil Renna, Director of the Christina Renna Foundation. "His work gives hope to the many children and their families that have been stricken by this often deadly cancer."
CSHL Professor Chris Vakoc, who studies RMS and other cancers in his lab, received the 2020 Christina Renna Foundation Research Award during the gala. The award was accepted by graduate student and member of Vakoc's lab Martyna Sroka.
Written by: Sara Roncero-Menendez, Media Strategist | publicaffairs@cshl.edu | 516-367-8455