The Gertrud Reemtsma Foundation of the Max-Planck-Gesellschaft Society has awarded the prestigious K-J. Zülch Prize to Cold Spring Harbor Laboratory Professor Adrian Krainer and Dr. Richard Finke, Head of Neurology at Nemours Children's Hospital in Orlando, Fla. They are being recognized for the development and testing of a first-of-its-kind treatment, nusinersen, for spinal muscular atrophy (SMA). The disease has been the leading genetic cause of infant death.
Krainer developed the treatment after spending his career researching RNA splicing, a process that is essential for converting DNA into the directions that cells carry out. By revealing a way to correct a splicing error in the cells of SMA patients, Krainer and his lab discovered a viable treatment option. Finkel then investigated the effectiveness of nusinersen in clinical trials. Today, about 7,500 patients worldwide are being treated with nusinersen, now marketed as Spinraza®.
For Krainer, this a testament to the power of basic research.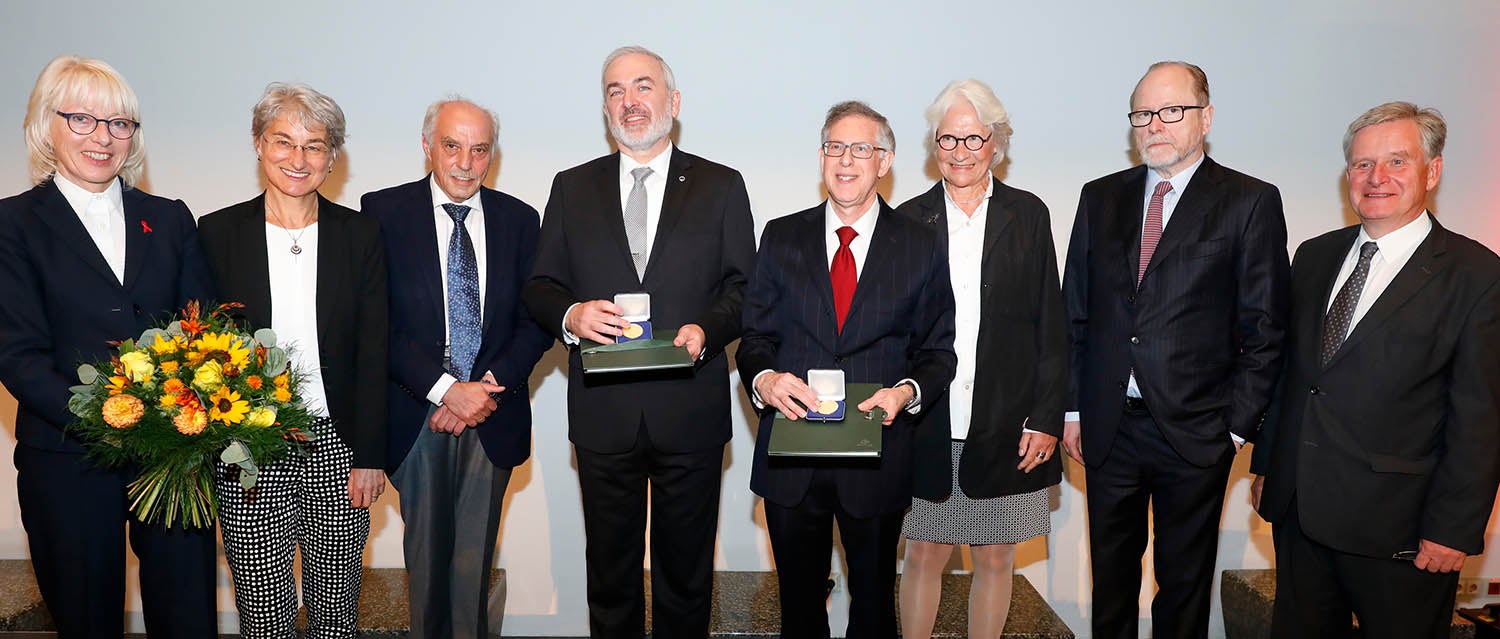 "This award means a lot to me, as it is usually given for advances in neurology," Krainer said. "But in this case, the Reemtsma Foundation recognized that Spinraza's® conception and development was enabled by a detailed understanding of fundamental mechanisms of gene expression."
Written by: Brian Stallard, Content Developer/Communicator | publicaffairs@cshl.edu | 516-367-8455
---
---