Documentary film: Far From The Tree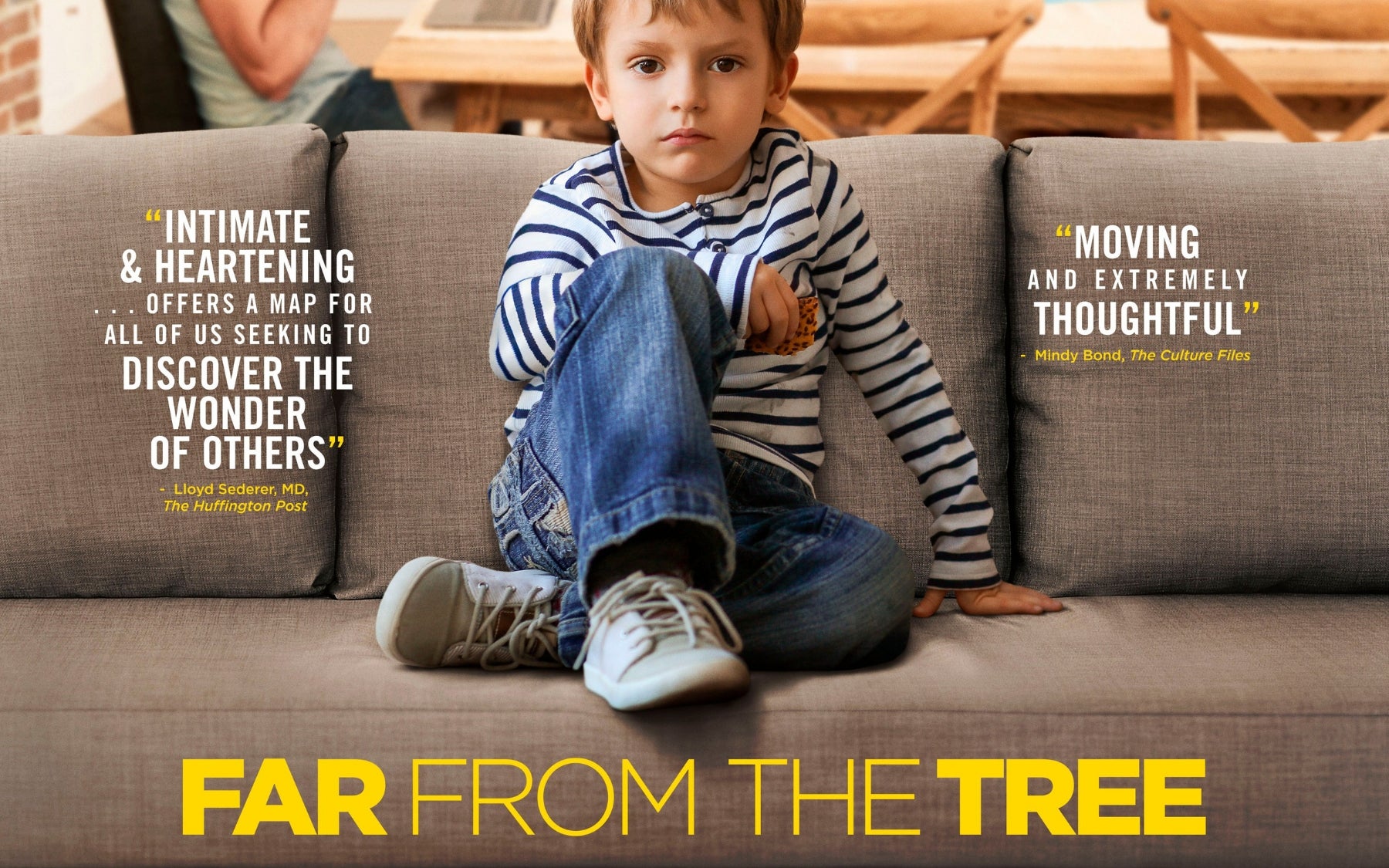 Cost | Cinema Arts Centre Members $11 |  Public $16
When
Date: Wednesday, January 9, 2019
Time: 7:00 pm - 9:00 pm
+ iCal export   + Add to Google Calendar
Description
In partnership with Cold Spring Harbor Laboratory, Cinema Arts Centre presents:
Far From The Tree
Wednesday, January 9 at 7:00 pm  |  Members $11  |  Public $16
Includes  panel  discussion  with Far From the Tree author Andrew Solomon along with CSHL Professor Michael Wigler, who consulted on portions of the book.
Far From the Tree is an intimate, profoundly human look at families raising children society deems "abnormal": a mother and son determined to show the world that his Down syndrome does not define him; a couple learning to communicate with their bright but nonverbal autistic son; a young woman dealing with what it means to be the only little person in her family; and parents whose deep love for their son persists even after he has committed an unspeakable crime. Tracing their joys, challenges, tragedies, and triumphs, Far From the Tree invites viewers to rethink what it means to be a "normal family." (USA, 2018, 93 min., NR, English | Dir. Rachel Dretzin)
Based on the bestselling book by Andrew Solomon, this documentary examines the experiences of families in which parents and children are profoundly different from one another in a variety of ways. Parents of children who have Down syndrome, dwarfism or autism share intimate stories of the challenges they face.
Venue/location
Cost | Cinema Arts Centre Members $11 |  Public $16