City of Science: James P. Allison in conversation with Lesley Stahl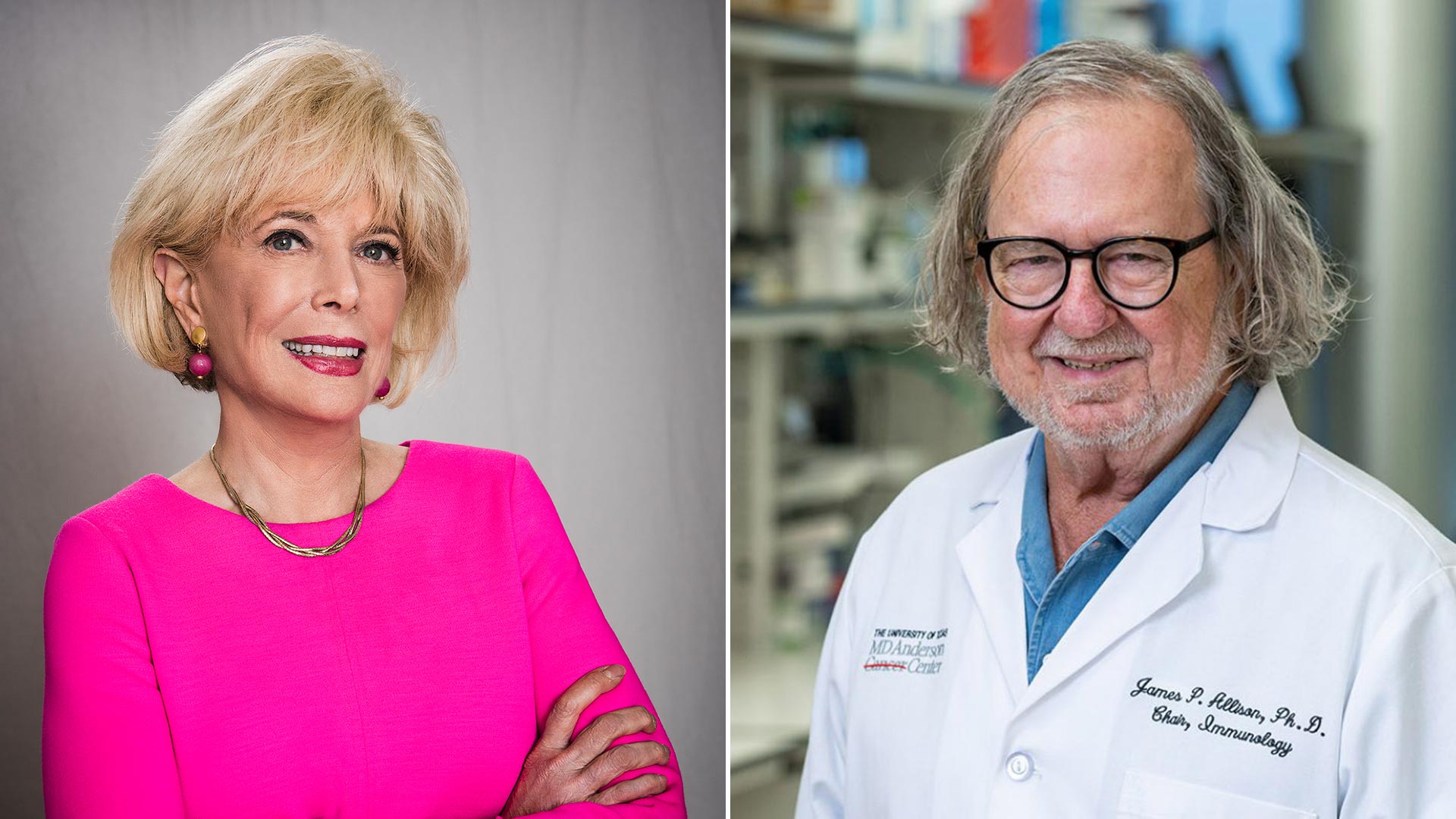 Open to the Public at no cost, reservations are required.
When
Date: Thursday, November 16, 2023
Time: 6:30 pm - 7:45 pm EST
+ iCal export   + Add to Google Calendar
Description
Winner of the 2018 Nobel Prize, maverick Texan James P. Allison pioneered the science of immunotherapy, a game-changing cancer treatment that uses the body's own immune system to attack tumor cells. In his lab research, working outside the scientific mainstream, he found the molecular key to stimulating an immune response to cancer, resulting in new lifesaving drugs. Allison is chair of the MD Anderson Immunology department, executive director of the Immunotherapy Platform, and director of the James P. Allison Institute at the University of Texas MD Anderson Cancer Center. He speaks about his work and his extraordinary career with Lesley Stahl of 60 Minutes, winner of a Lifetime Emmy for her decades of excellence in journalism at CBS News.
Presented in partnership with CUNY Graduate Center and Center for Humanities and Modern Biology, BGI Nobel Laureate Archives Program.
Venue/location
365 Fifth Avenue
United States
212-817-8215
Website
Visit: https://www.cshl.edu/giving-news/city-of-science-james-p-allison-in-conversation-with-lesley-stahl/
Open to the Public at no cost, reservations are required.