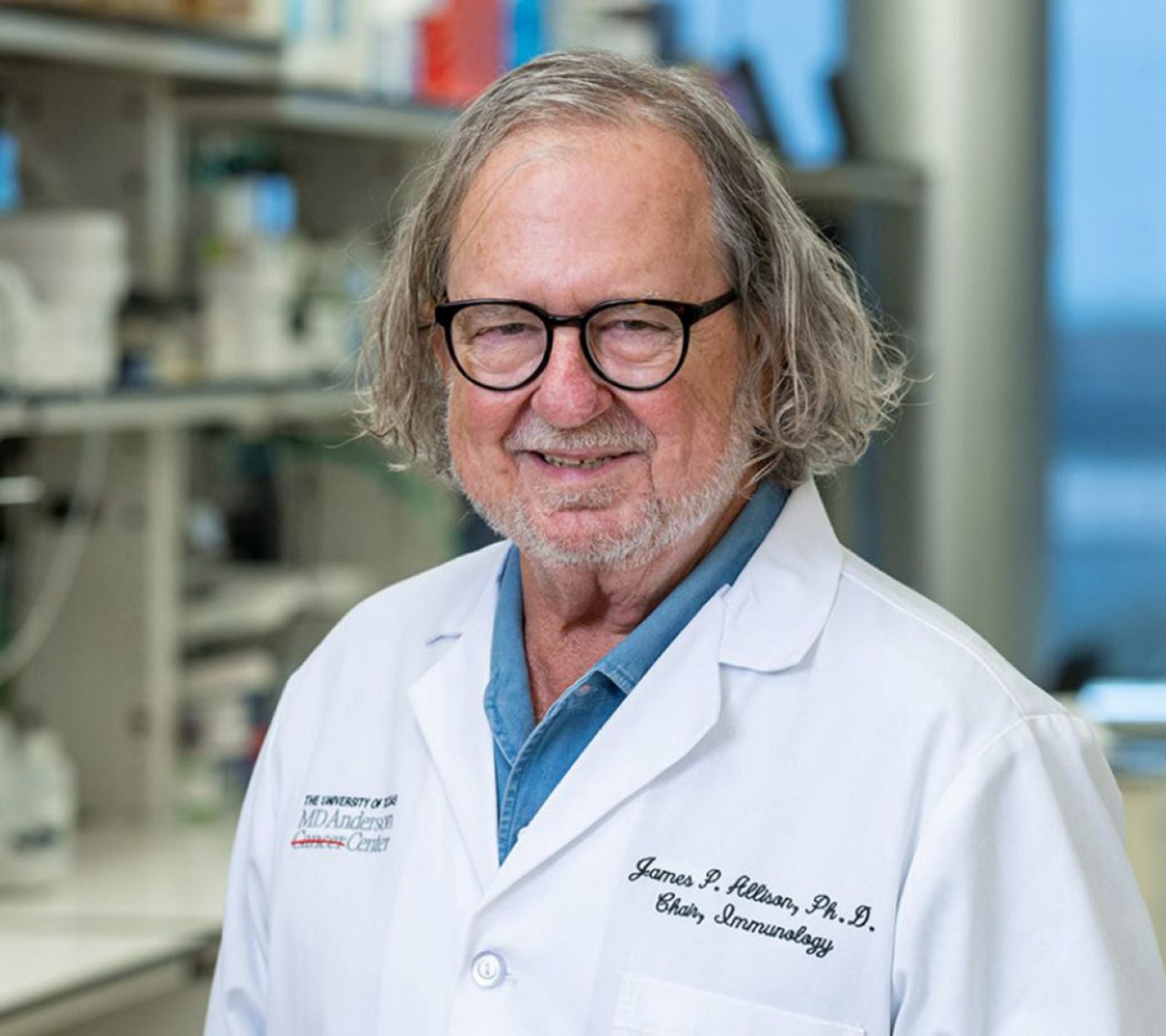 Jim Allison, the 2018 Nobel Laureate for Physiology or Medicine, has spent a distinguished career studying the regulation of T cell responses and pioneering new strategies for cancer immunotherapy. Among his most notable discoveries are the determination of the T cell receptor structure and that CD28 is the major costimulatory molecule that allows full activation of naïve T cells and prevents anergy in T cell clones. His lab resolved a major controversy by demonstrating that CTLA-4 inhibits T-cell activation by opposing CD28-mediated costimulation and that blockade of CTLA-4 could enhance T cell responses, leading to tumor rejection in animal models. He proposed that blockade of immune checkpoints such as CTLA-4 might be a powerful strategy for therapy of many cancer types, and conducted preclinical experiments showing its potential. These seminal findings established the field of immune checkpoint blockade therapy for cancer. Work in his lab led to the development of ipilimumab, an antibody to human CTLA-4 and the first immune checkpoint blockade therapy approved by the FDA. Since that time ipilimumab has been approved as part of the therapeutic regimen for metastatic melanoma, renal cell carcinoma, and lung cancer. His current work seeks to improve immune checkpoint blockade therapies currently used by our clinicians and identify new targets to unleash the immune system in order to eradicate cancer.
He is regental professor and chair of the MD Anderson Immunology department, executive director of the Immunotherapy Platform, and director of the James P. Allison Institute.
Among many honors, he is a member of the National Academies of Sciences and Medicine. His other recent awards include the Breakthrough Prize in Life Sciences in 2014, Lasker-Debakey Clinical Medical Research award in 2015, the Balzan Prize in 2017, and the Kovalenko Medal from the National Academy of Sciences, the King Faisal Prize in Medicine, and the BBVA Foundations of Knowledge Prize in 2018.