The Cold Spring Harbor Laboratory School of Biological Sciences awarded honorary Doctor of Science degrees to journalist Stephen S. Hall and educator Nouria Hernandez. They were honored for their deep commitment to science education and communication. Hall is a 30-year veteran science reporter. He has authored six books on contemporary science and teaches science writing and reporting at New York University. Hernandez is an emeritus professor and former president of the University of Lausanne. She also served as director of the University's Center for Integrative Genomics from 2005–2015. Read more about the honorees here:
Stephen S. Hall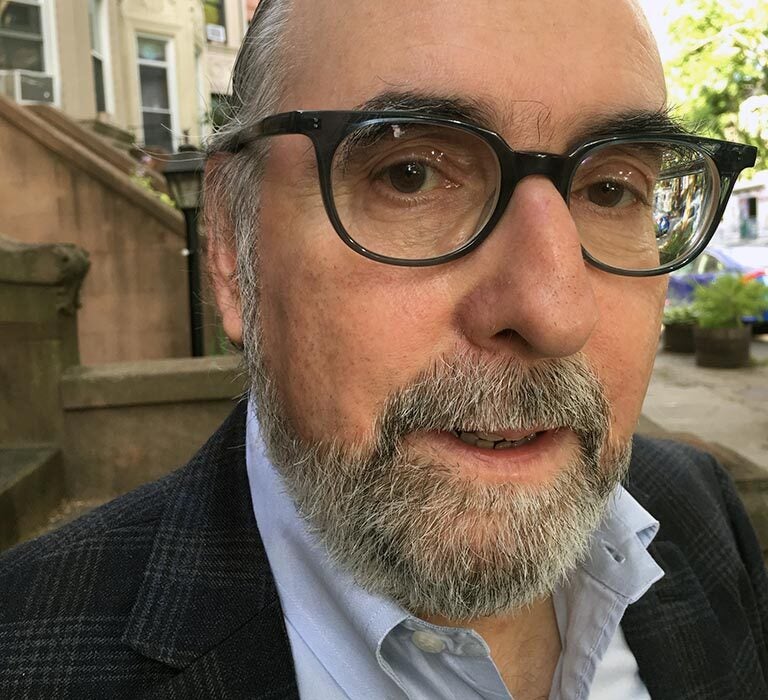 Adjunct Professor
Arthur L. Carter Journalism Institute
New York University
Stephen Hall has been reporting and writing about science for nearly 30 years. In addition to numerous cover stories in the New York Times Magazine, where he also served as a story editor and contributing writer, his work has appeared in the New Yorker, the Atlantic Monthly, National Geographic, New York Magazine, Science, Scientific American, Discover, The Sciences, Hippocrates, Smithsonian, the Hastings Center Report, and Technology Review (where he wrote the "Biology, Inc." column). He is also the author of six non-fiction books about contemporary science, including the critically acclaimed Invisible Frontiers (1987) and Merchants of Immortality (2003), which won the Science in Society Award from the National Association of Science Writers. In 2012, he was awarded a Guggenheim Fellowship, one of just three science writers so honored. Prior to writing about science, Hall wrote about sports for the Washington Post (1975), did foreign and financial reporting for the Journal of Commerce and other newspapers while based in Rome, Italy (1975–77), general assignment reporting for the San Francisco Chronicle (1977–1980), and award-winning travel writing for National Geographic Traveler and Travel & Leisure in the 1980s. He graduated with honors in English Literature from Beloit College (1973).
Hall teaches the Writing and Reporting Workshop II in the Science, Health and Environmental Reporting Program (SHERP) at the Arthur L. Carter Journalism Institute, New York University. In addition to teaching at SHERP, he teaches the Science Communication Workshops at NYU and has taught graduate seminars in science writing and explanatory journalism at Columbia University.
Nouria Hernandez, Ph.D.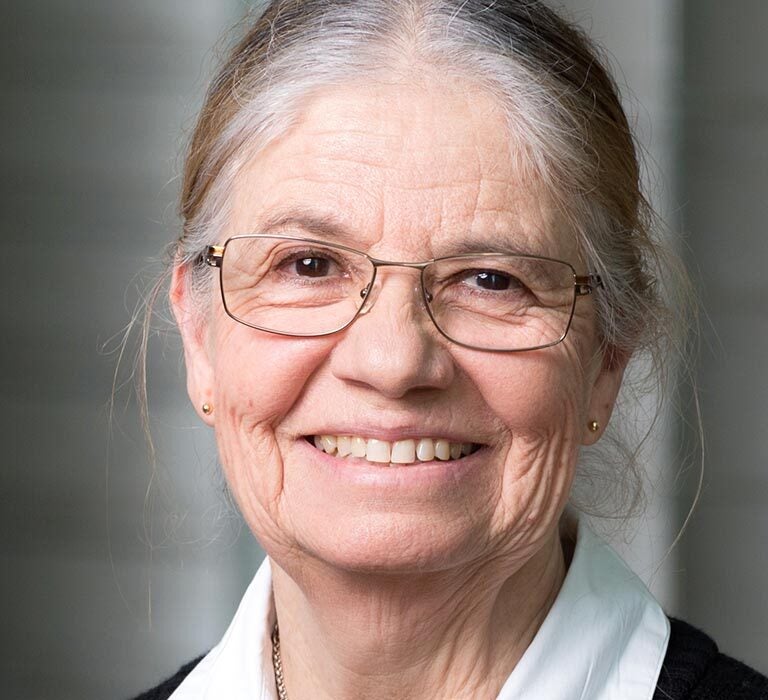 Emerita Professor
Center for Integrative Genomics
Faculty of Biology and Medicine
University of Lausanne
Nouria Hernandez obtained a diploma in Biology from the Faculty of Sciences at the University of Geneva in 1980 and a Ph.D. in Molecular Biology from the University of Heidelberg in 1983, for studies with Professor Walter Keller. In 1987, after completing a postdoctoral fellowship at Yale University, she became a senior staff investigator at Cold Spring Harbor Laboratory. She was promoted to senior staff scientist in 1993. She was selected by the Howard Hughes Medical Institute to become one of their associate investigators the following year, and investigator in 1999. In 2005, she left Cold Spring Harbor to join the University of Lausanne, in Switzerland, as professor and director of the Center for Integrative Genomics of the Faculty of Biology and Medicine. In 2015, she was elected president of the University of Lausanne, a position she held from August 2016 to July 2021.
Hernandez's research focused on mechanisms of mammalian gene expression regulation. During her doctoral studies with Professor Keller, she succeeded in uncoupling pre-mRNA splicing from transcription using an in vitro system. She then studied the mechanisms governing transcription of some of the essential players in the pre-mRNA splicing reaction, the U small nuclear RNAs. This led to the realization that RNA polymerase II and RNA polymerase III, two enzymes that synthesize RNA molecules using DNA as a template, use several common transcription factors. She then focused on transcription by RNA polymerase III and on the consequences of deregulating this enzyme in the mouse, thus uncovering links between the RNA polymerase III transcription process and the regulation of growth and metabolism, in particular lipid metabolism.
Written by: Communications Department | publicaffairs@cshl.edu | 516-367-8455