Saturday DNA! Virtual Lab: Cracking the Code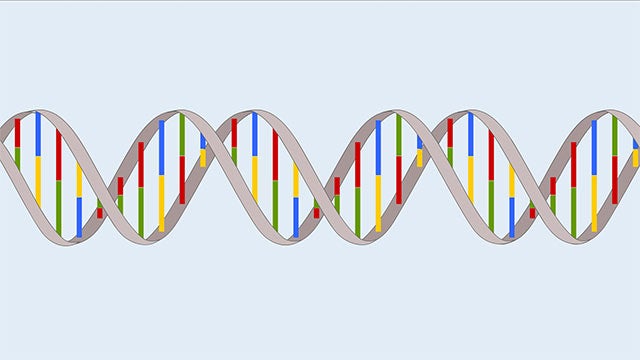 Seats for each session limited to 35 Zoom participant connections. Register to reserve your spot. | Cost $20, $30 with kit
When
Date: Wednesday, January 27, 2021
Time: 4:00 pm - 5:00 pm
+ iCal export   + Add to Google Calendar
Description
Appropriate for ages 10–14
$20 per participant, $30 with shipped kit
Activity description:
How do mutations in DNA lead to differences in traits? Do all mutations have the same impact? In this session we'll explore how DNA is used as a set of instructions and what happens when those instructions are changed. In this activity, you will:
use a codon chart to crack the code of a DNA sequence;
explore what happens if that DNA sequence gets mutated; and
use a DNA sequence as instructions for making a bracelet or keychain.
Material kits will be available for pick up at the DNALC in Cold Spring Harbor January 25-29, between 10:00 am and 4:00 pm.
If you would like to have a kit shipped to your home, there will be an additional charge of $10.
---
If you choose not to get a DNALC kit, you can instead provide your own materials for the activity. You will need:
Yarn or string
Colorful beads
Optional: keyring to make a keychain
Venue/location
Website
Visit: https://dnalc.cshl.edu/programs/saturdaydna.html
Seats for each session limited to 35 Zoom participant connections. Register to reserve your spot. | Cost $20, $30 with kit