Saturday DNA! Virtual Lab: As the Worm Turns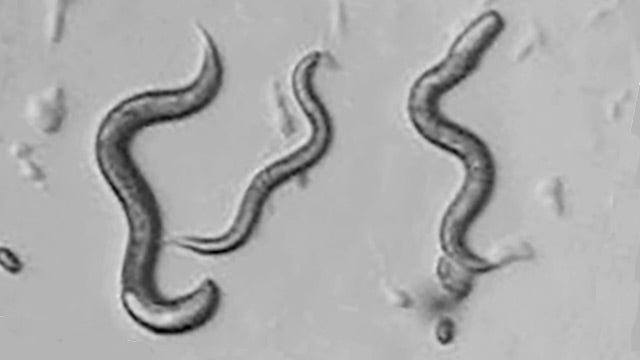 Seats for each session limited to 35 Zoom participant connections. Register to reserve your spot. | Cost $20
When
Date: Saturday, January 23, 2021
Time: 10:00 am - 11:00 am
+ iCal export   + Add to Google Calendar
Description
Appropriate for ages 10–14
$20 per participant, no kit required
Activity description:
Genes determine a lot about how organisms grow and function. Scientists often learn about how human genes work by finding gene matches in other species and using them as a model. In this session, you will learn all about how a worm called C. elegans is used by researchers around the world to better understand gene function and genetic disease. In this activity, you will:
observe live

 

C. elegans

 

worms magnified by a stereo microscope;
discuss what makes

 

C. elegans

 

a good model organism for genetic research;
identify

 

C. elegans

 

mutants and describe their traits; and
see examples of how nematodes can be used to model human genetic diseases.
To complete this lab, you will need:
Blank paper
Writing utensil
Venue/location
Website
Visit: https://dnalc.cshl.edu/programs/saturdaydna.html
Seats for each session limited to 35 Zoom participant connections. Register to reserve your spot. | Cost $20