Saturday DNA!: A Day in the Life of the Iceman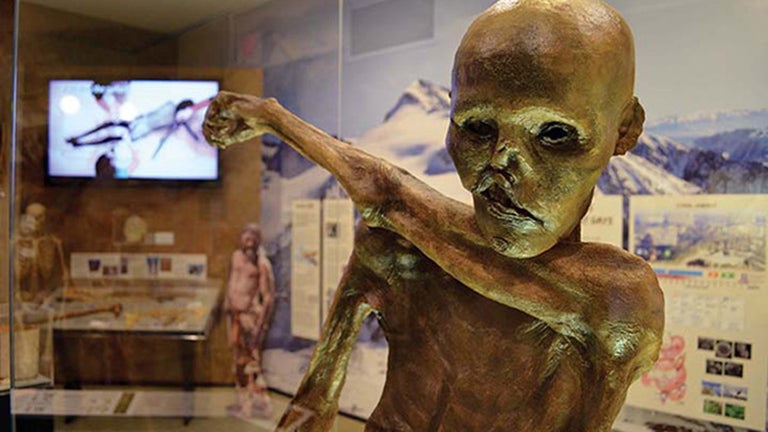 Pre-registration required | Cost $25 per student plus Eventbrite fee
When
Date: Saturday, March 18, 2023
Time: 10:00 am - 12:00 pm EST
+ iCal export   + Add to Google Calendar
Description
Pre-registration is required.
Appropriate for ages 10-13, with one adult chaperone required.
Five thousand years ago a man – now known as Ötzi the Iceman – lost his life on an alpine glacier near the border between Italy and Austria. Against all odds, his body and many of the items he carried were well preserved. In 1991, he was discovered by hikers and since then scientists have been using modern technology and analyses to uncover his secrets. Come join us to help unravel some of the Iceman's deepest mysteries.
Venue/location
334 Main Street
Cold Spring Harbor
,
New York
11724
United States
516-367-5170
Website
Visit: https://dnalc.cshl.edu/programs/saturdaydna.html
Pre-registration required | Cost $25 per student plus Eventbrite fee