Live At the Lab: Education Innovators, with CRAIN'S award winner Amanda McBrien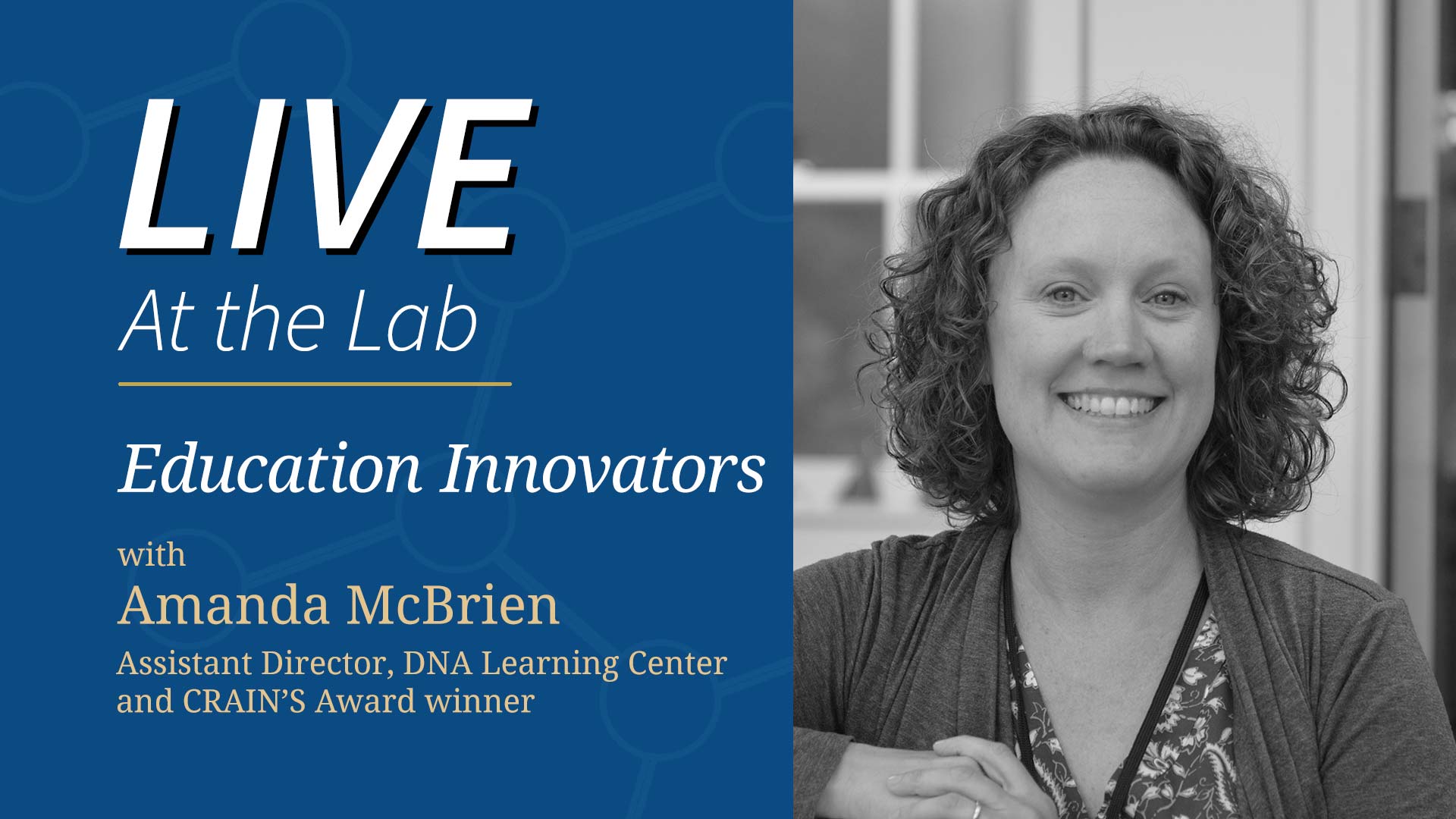 free online event
When
Date: Wednesday, April 14, 2021
Time: 5:00 pm - 6:00 pm
+ iCal export   + Add to Google Calendar
Description
EDUCATION INNOVATORS
Amanda McBrien - Assistant Director, DNA Learning Center
CRAIN's Award winner: Notables in Nonprofits and Philanthropy
Since it was established in 1988, CSHL's DNA Learning Center (DNALC) has pioneered a hands-on approach to biology and genetics education. In 2020 a global pandemic upended in-person education.
Join us to find out how the DNALC pivoted to bring its approach into a virtual world, and why the number of middle and high school students who have participated in DNALC science laboratories, camps, and workshops is now over 700,000...and counting
Amanda McBrien is Assistant Director at Cold Spring Harbor Laboratory's DNA Learning Center (DNALC). Over the past 22 years, Amanda has leveraged her combined background in biology and secondary education as an instructor, program manager and administrator. She currently oversees the day-to-day operations of the field trip, in-school instruction, and summer camp programs at the Dolan DNALC, Harlem DNA Lab, Regeneron DNALC and DNALC NYC at City Tech. Importantly, Amanda helped build the middle school partner program Genetics as Model for Whole Learning, including the development and dissemination of curricula, teacher training, student instruction, and collaboration with over 60 school districts on Long Island. She has been instrumental in culturing relationships with the New York City Department of Education, spearheading the DNALC's expansion into NYC, and has forged important membership collaborations with several NYC independent schools to provide customized lab experiences and curricular support.
Eliene Augenbraun, Ph.D., CSHL Public Affairs Creative Director, will interview Amanda McBrien and moderate the Q & A.
Venue/location
Website
Visit: https://cshl-education-innovators-mcbrien.eventbrite.com
free online event