Life, Hope and Science: Three Journeys in Research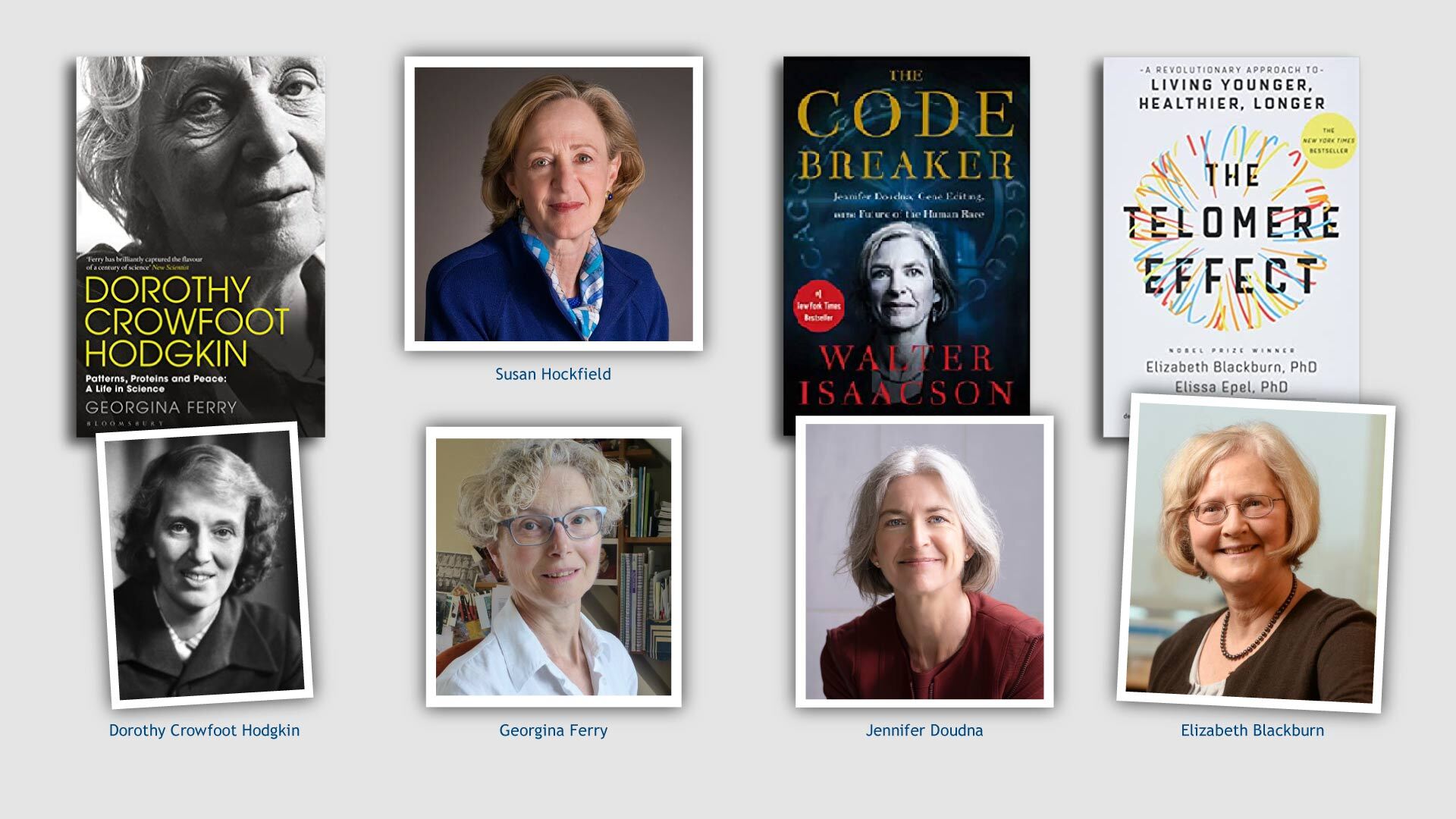 free online event
When
Date: Monday, October 18, 2021
Time: 12:00 pm - 1:00 pm EST
+ iCal export   + Add to Google Calendar
Description
Center for Humanities and the History of Modern Biology at Cold Spring Harbor Laboratory presents:
LIFE, HOPE AND SCIENCE: THREE JOURNEYS IN RESEARCH
What can we learn from the life stories of eminent women scientists? Learn about the lives of Elizabeth Blackburn, Jennifer Doudna, and Dorothy Crowfoot Hodgkin.
October 18, 2021
12:00 PM EST / 9:00 AM PST / 5:00 PM BST
Moderator: Susan Hockfield, President Emerita MIT, author of The Age of Living Machines: How Biology Will Build the Next Technology Revolution. (W. W. Norton & Company, 2019).
Three women-Nobelists:
Elizabeth Blackburn
Jennifer Doudna
Dorothy Crowfoot Hodgkin
Speakers:
Georgina Ferry, biographer, author of Dorothy Crowfoot Hodgkin: Patterns, Proteins and Peace, a life in science (Bloomsbury 2019)
Jennifer Doudna, subject of The Code Breaker: Jennifer Doudna, Gene Editing, and the Future of the Human Race by Walter Isaacson (Simon & Schuster 2021)
Elizabeth Blackburn, co-author of The Telomere Effect: A Revolutionary Approach to Living Younger, Healthier, Longer (Grand Central Publishing, 2017)
Organizers of the event:
Nancy Hopkins, Amgen Inc. Professor of Biology Emerita, Massachusetts Institute of Technology
Mila Pollock, Executive Director, CSHL Library & Archives, The Center for Humanities and the History of Modern Biology
Jan Witkowski, Professor, CSHL School of Biological Sciences
Venue/location
Website
Visit: https://www.eventbrite.com/e/life-hope-and-science-three-journeys-in-research-tickets-169497139507
free online event