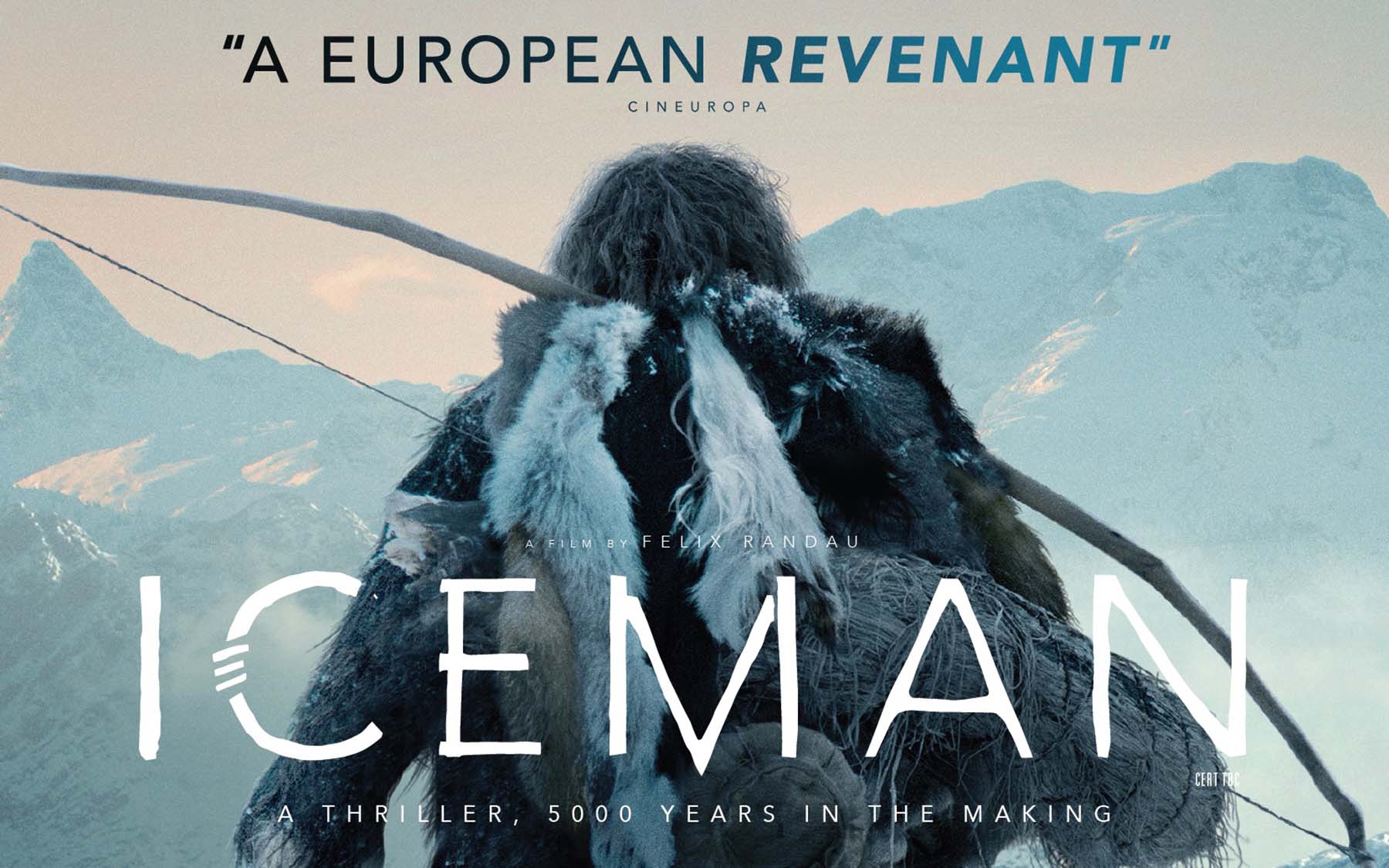 Cost | Cinema Arts Centre and CSHL Members $11 |  Public $16
When
Date: Wednesday, May 29, 2019
Time: 7:30 pm - 9:30 pm
+ iCal export   + Add to Google Calendar
Description
Science on Screen @ Cinema Arts Centre, co-presented with Cold Spring Harbor Laboratory.
After the movie, enjoy a Q&A about Ötzi with educators from CSHL's DNA Learning Center, Lindsay Barone and Elna Carrasco-Gottlieb.
Iceman (Der Mann aus dem Eis)
Wednesday, May 29 at 7:30 pm | CAC & CSHL Members $11 | Public $16
Inspired by the real life discovery of a body in the Ötztal Alps region after a glacier melted in the early 1990s. At first assumed to be the corpse of a hiker or climber who had got lost in the snow, scientists later discovered he had been dead for 5,300 years and died a violent death. Recent DNA analyses claim traces of blood from at least four other people is found on his gear, including his knife and an arrowhead.
The Ötztal Alps, more than 5300 years ago. A Neolithic clan has settled nearby a creek. It is their leader Kelab's responsibility to be the keeper of the group's holy shrine Tineka. While Kelab is hunting, the settlement is attacked. The members of the tribe are brutally murdered, amongst them Kelab's wife and son, only one newborn survives and Tineka is gone. Blinded by pain and fury, Kelab is out for one thing alone, vengeance. He sets out after the murderers on what turns into a grand odyssey where he must fight constantly for the infant's survival; against the immense forces of nature; against hunters he encounters; and, amongst the loneliness of the quest, against a growing sense of doubt over the morality of his mission.
Felix Randau's Iceman is the first film in history to exclusively use the extinct Rhaetic language, which has been documented and reconstructed from a limited number of short inscriptions found through Northern Italy, Southern Germany, Eastern Switzerland, Slovenia, and Western Austria in two variants of the Etruscan alphabet. (Germany, Italy, Austria, 2019, 96 Mins, R, Rhaetic Language | Dir. Felix Randau)
See the movie and visit the ÖTZI THE ICEMAN exhibit at the DNA Learning Center of Cold Spring Harbor Laboratory!
Venue/location
Website
Visit: http://museum.dnalc.org/otzi/
Cost | Cinema Arts Centre and CSHL Members $11 |  Public $16
Tags