Canceled Concert: Stephanie & Saar, piano duo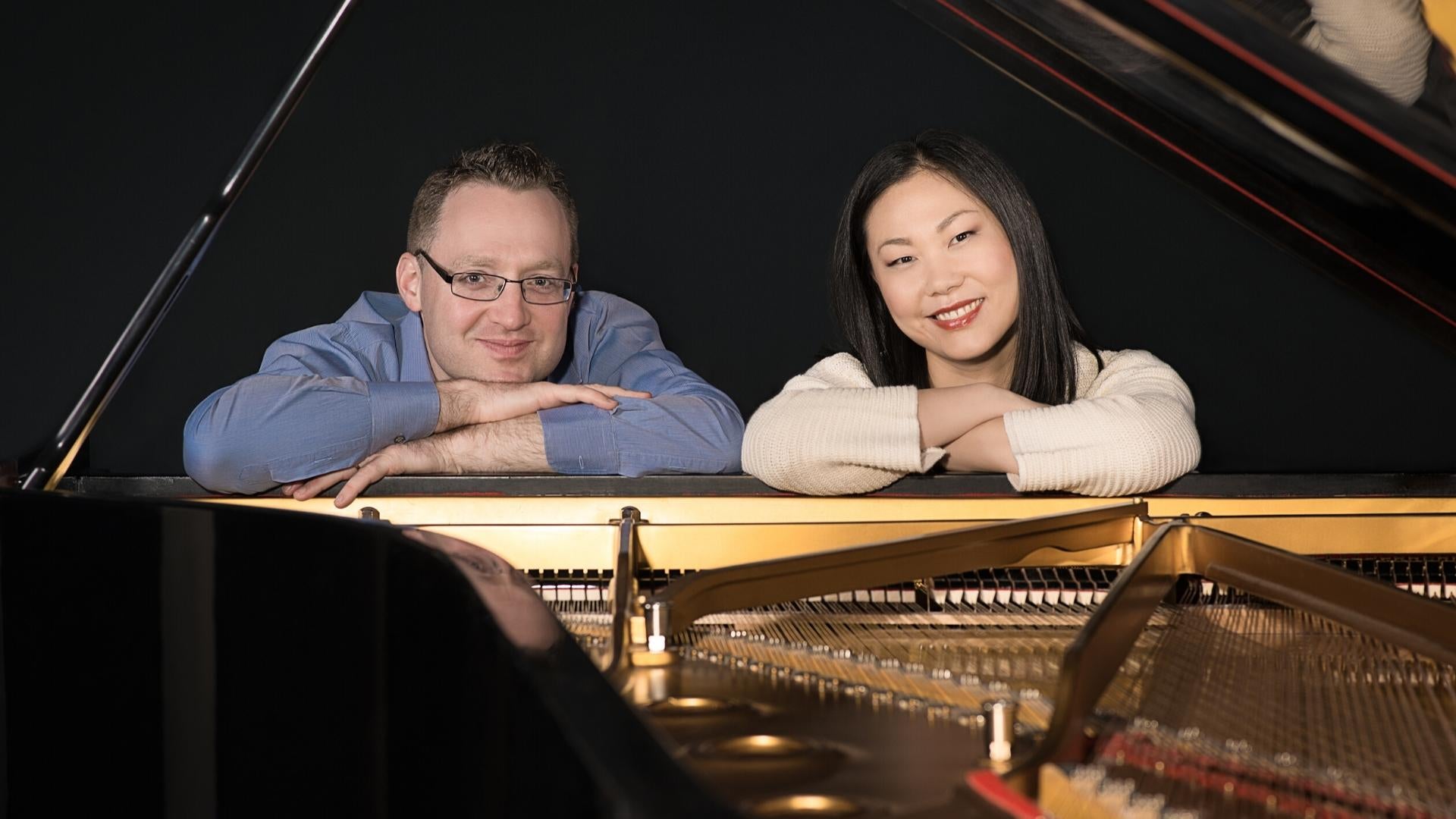 Stephanie & Saar
When
Date: Friday, October 2, 2020
Time: 6:00 pm - 7:00 pm EST
+ iCal export   + Add to Google Calendar
Description
As a precautionary measure to ensure the safety of our employees and visitors during the current COVID-19 outbreak, Cold Spring Harbor Laboratory (CSHL) is canceling and/or postponing events for public audiences. This includes tours of campus, concerts, lectures, and other public-facing events. CSHL will reevaluate future offerings on a rolling basis, and will continue to closely monitor the COVID-19 situation as it evolves, following CDC recommendations and guidelines which can be found at https://www.cdc.gov/coronavirus/2019-ncov/index.html.
Pianists Stephanie Ho and Saar Ahuvia collaborate as DUO Stephanie and Saar in dazzling performances filled with visceral excitement, elegance and artistic vision.
Recent performances include their Lincoln Center debut with Igor Stravinsky's Rite of Spring; collaboration with Philadelphia's Orchestra 2001 in a complete performance of Frank Zappa's The Yellow Shark and Symphony Space's Wall to Wall Bernstein, a marathon celebration of Leonard Bernstein's 100th anniversary (read more).
Venue/location
One Bungtown Road
Cold Spring Harbor
,
New York
11724
United States
516-367-8800