Cold Spring Harbor, NY — Eleven Cold Spring Harbor Laboratory (CSHL) representatives volunteered as judges in the 14th annual Rohm and Haas Invitational Science Fair on April 26 at the Wheatley School in Old Westbury, NY. The fair showcased the science experiments of over 300 young students from 13 different schools on Long Island.
High schools that participated in the fair included: Great Neck North, Great Neck South, Herricks, Jericho, Manhasset, Roslyn, South Side, Syosset, The Wheatley School, Commack, Locust Valley, North Shore Hebrew Academy, and Paul D. Schreiber.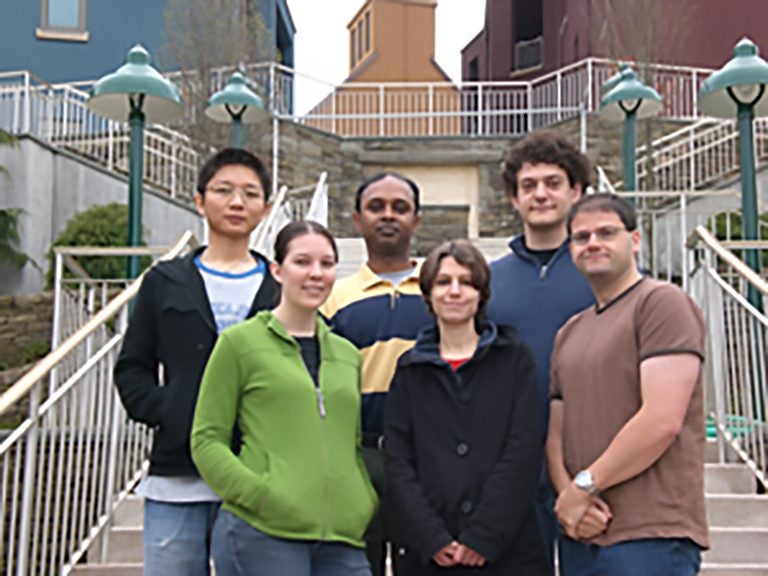 The CSHL judges included Assistant Professor Mickey Atwal, Ph.D., whose research is focused on population genetics, with a view to understanding the evolutionary forces at play on the genome and the genetics of human diseases. CSHL was also well represented by postdoctoral researchers, Drs. Prakash Rajesh Kumar, Morgan Xu, Ulla Schwertassek, and Eric Sawey; and doctoral students Eugene Plavskin, Vadim Pinskiy, Maria Pineda, Katie Liberatore, Canan Kuscu, and Aftabul Haque. Each judge reviewed approximately 10 projects in his or her field of expertise. Projects were divided into many categories, including computer science and modeling; molecular biology and molecular genetics; and general biology.
"Participating in events like this is gratifying on many levels, professional and personal," said Dr. Xu, who is part of CSHL's plant biology research program. "We are interacting with science students while judging their work. One of these students may choose to pursue a career in science and could possibly become a Nobel laureate, which is exciting."
"It was very refreshing to interact with high school students who were so interested in science," said Eugene Plavskin, who is working toward his Ph.D. at the Watson School of Biological Sciences at CSHL. "Many of the projects were very well thought out, and I had some fantastic conversations with the students. I hope they learned as much as I did."
All of the judges thanked the Research Association for inviting CSHL to participate and for organizing the event.
Written by: Communications Department | publicaffairs@cshl.edu | 516-367-8455